As many of you know, last year I decided to turn our home office into a "cloffice". I share the closet side of the space pretty often, but I haven't shared the updates we made to the office side in awhile. Earlier this month I found the desk of my dreams, and have had so much fun styling it. Since I work from home, it's important that I have a space I love to work in everyday. Working from home definitely has its perks, but there are many downsides to it as well, so having a great space to work in definitely helps my day to day productivity.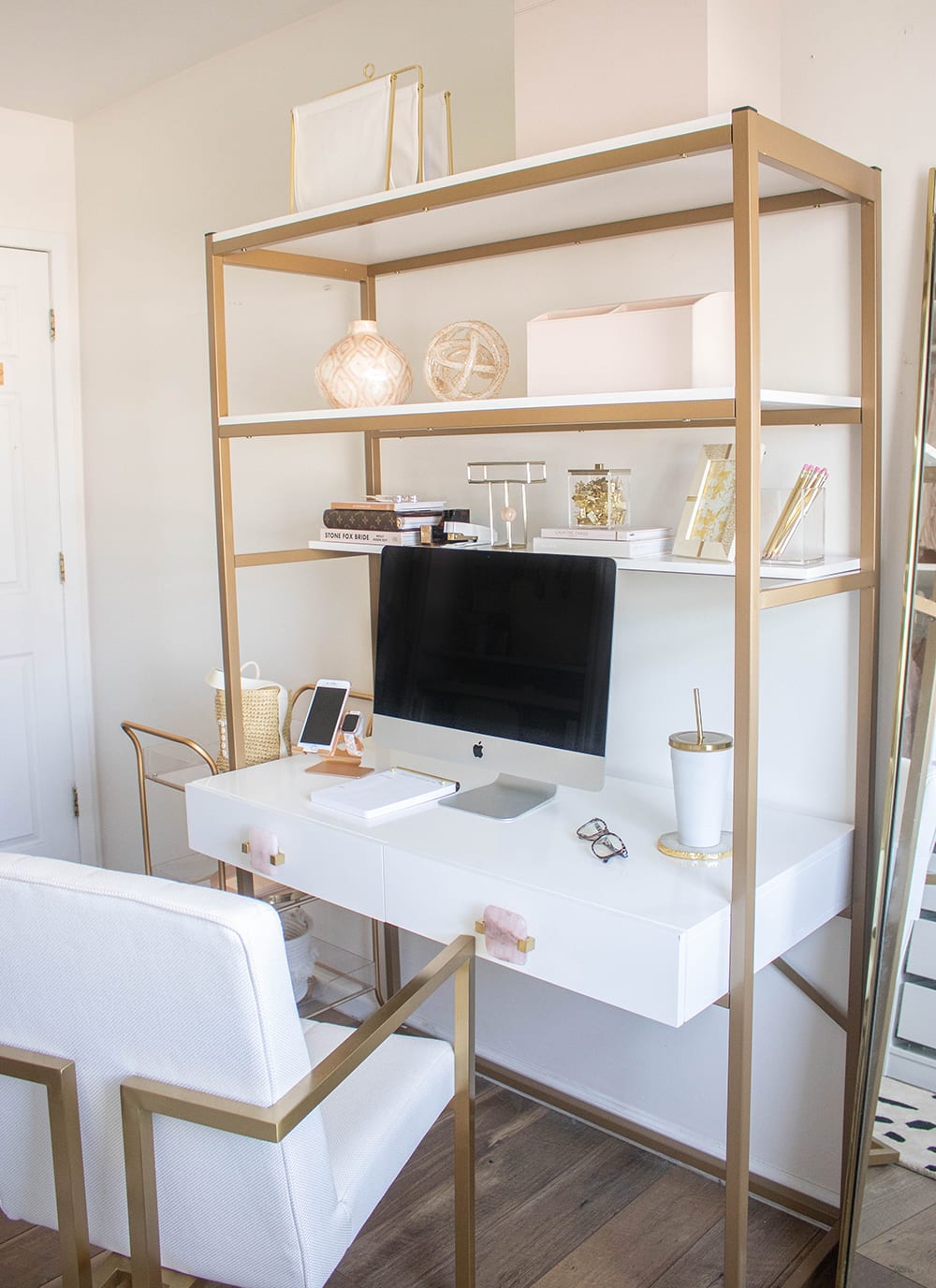 What's amazing about the new desk I have is how much shelf space it includes. I love that I'm able to keep all of my essentials nearby, and also have space to display some of my favorite things. To give the desk more personality, and elevate it a bit, I decided to install these geode drawer knobs. The desk came with small black knobs that didn't really match it, and I feel the geode ones are a much better fit. They're also extremely beautiful! Even more so in person.
Shop the room
Desk | Chair | Drawer Knobs | Rolling Cart | Desk Organizer | iPhone/Apple Watch Stand | Clear & Gold Canisters | Scissors | Stapler | Tape Dispenser | Tumbler | File Organizer | Vase | Decorative Glitter Knot | T Sign | Pencil Cup
Other than the desk, I kept almost everything on the office side of the room the same. I still have my white and gold chair from Walmart that I love. It's not meant to necessarily be an office chair, but I love the way it looks in the space. Also, don't sleep on Walmart. Their home section, especially online, continues to blow me away. On one side of the desk I have my acrylic and gold rolling cart, and on the other side of the desk I have my marble floor-length mirror.
Shop my favorite desk accessories
iPhone Stand | Stapler | Clear & Gold Jar | Gold Clips | Desk Organizer | Scissors | File Organizer | Pencil Cup | Lamp
What do you think of my new workspace?
Last Updated: Sep 7, 2019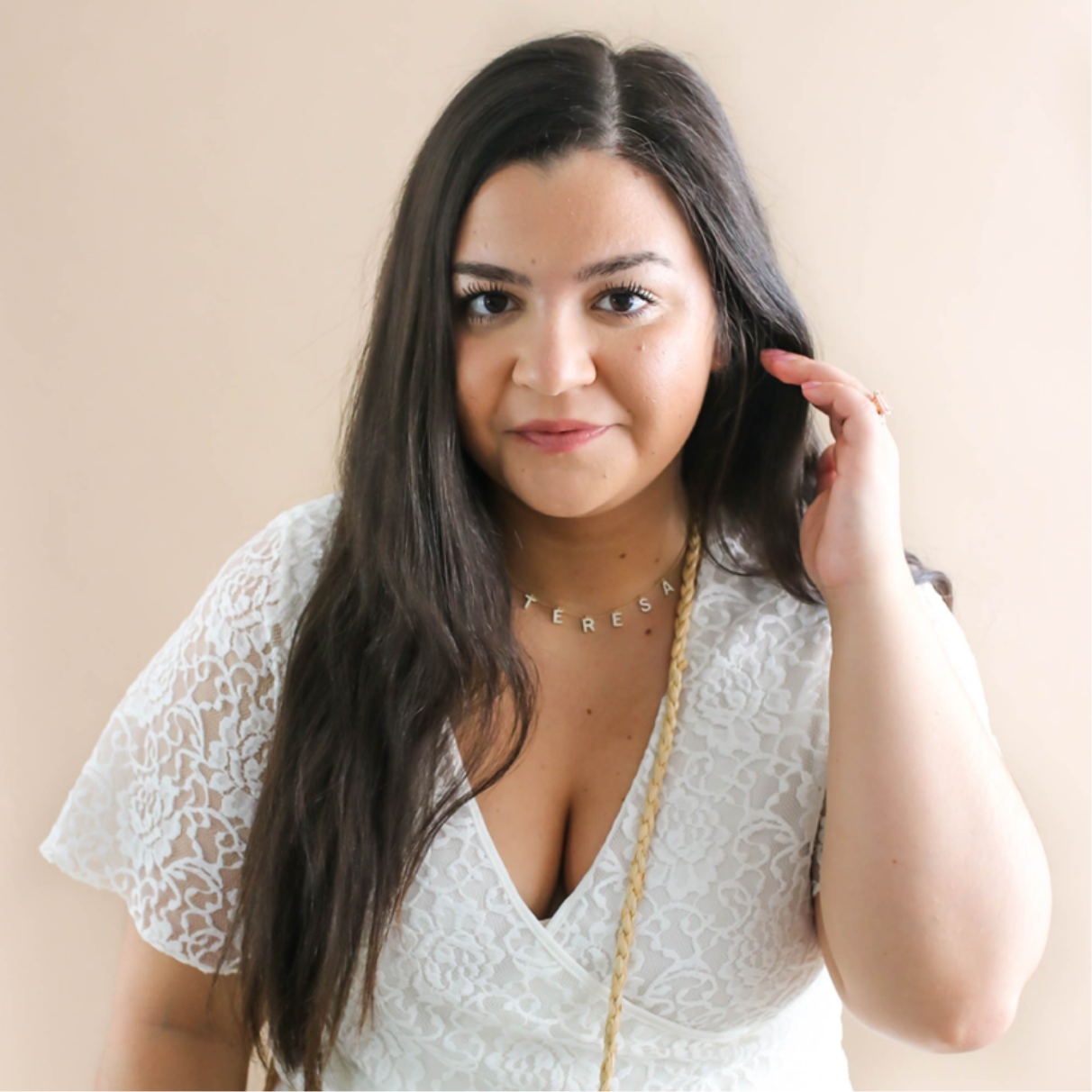 You might also like