Cloffice Makeover Reveal
As many of you know, I recently decided to turn our home office into a "cloffice".
As many of you know, I recently decided to turn our home office into a "cloffice". We live in an apartment, and our closet space isn't the greatest, so it was the perfect solution. I can't tell you how amazing it has been since we completed the space. Not only is getting ready easier, but it has also made running my business simpler.
Furniture details: Pax Wardrobe | Marble Table | Velvet Chairs (Similar)
Decor & Accessory details: Pin Board (Similar) | Hangers | Candle (Similar) | Roses | Coaster (Similar) | Rug | Sunglass Stand | Letter Sorter (Similar) | Clipboard (Similar) | Gold Frames | New York City Artwork | Lamp (Similar)
The entire space revolved around the PAX Wardrobe system from Ikea. When I was living at home, I had this system in my bedroom and it was a complete lifesaver. I knew when I eventually got my own place, and had the space for it, I would buy the system again. Later this week on the blog I'm going to detail the system and the combination I created. The beauty of the Pax Wardrobe is that you can completely customize it to your liking, and your needs. Not only do I use it to store clothing, but I also use the closed drawers to hold everything I need for the blog, like office supplies, camera equipment, and products I'm currently reviewing. What I especially love about this wardrobe, is that it doubles as decor. You can use the shelves to display all of your favorite pieces and products. I feel like mine is definitely a representation of my style and personality.
For the office part of the "cloffice", I decided to do a round table and chairs rather than desks. To me, round tables are more collaborative and give you extra space when you're working on bigger projects. Matt has always been my partner when it comes to my blog, but lately he's been taking on more projects, and it has been so nice to work together in the space. You may recognize this table from my previous office at my parent's house. This marble table is so versatile and beautiful, I knew it would work perfectly in my new cloffice. I decided to pair it with two beautiful velvet chairs. They seriously couldn't be more me!
I love our entire apartment, but this space is definitely my new favorite. I feel like I have my own little boutique in my home, and I want to spend all of my time in it!
What do you think of my new cloffice?"
Last Updated: Apr 26, 2023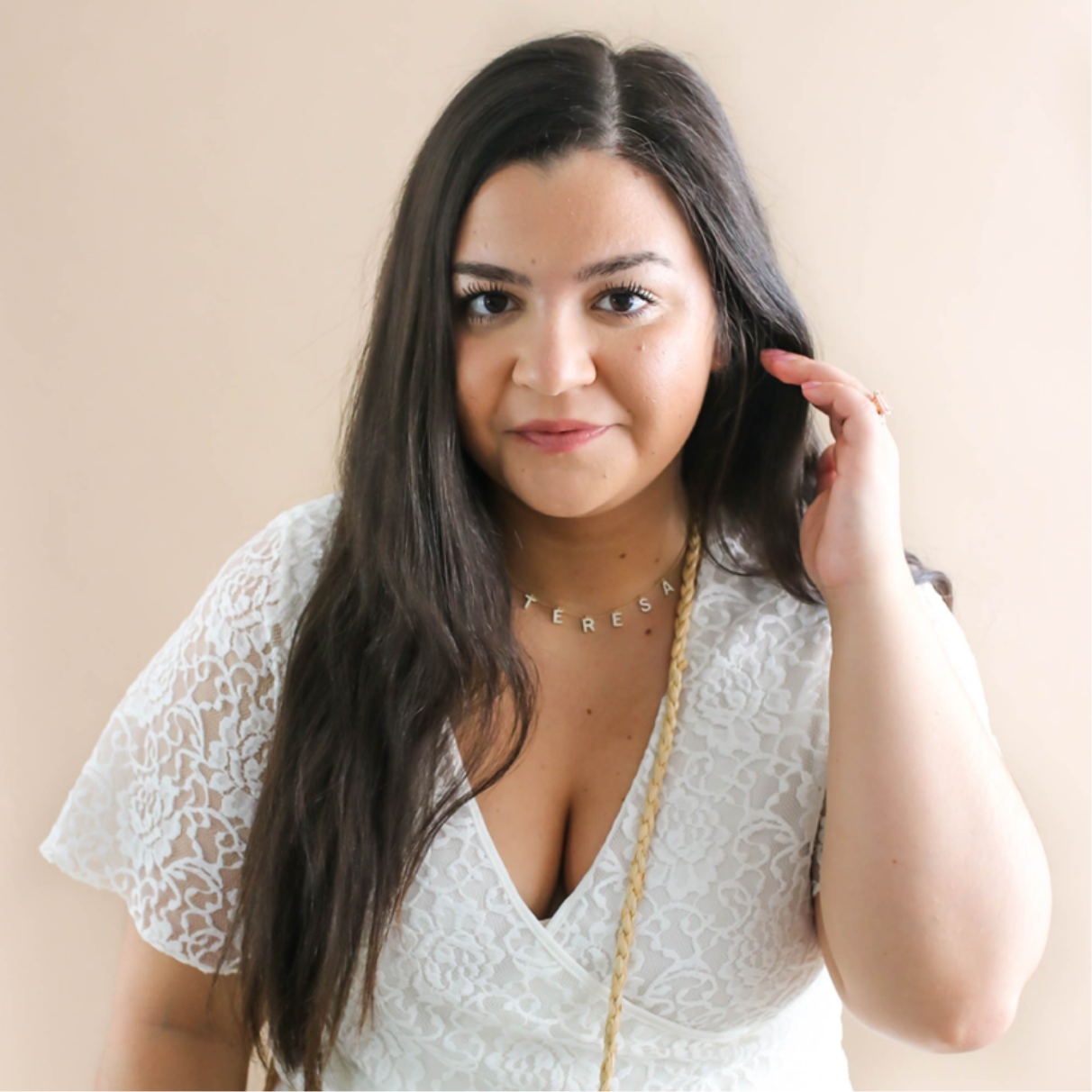 You might also like