Bridesmaid Gift Ideas: What I Gave My Bridesmaids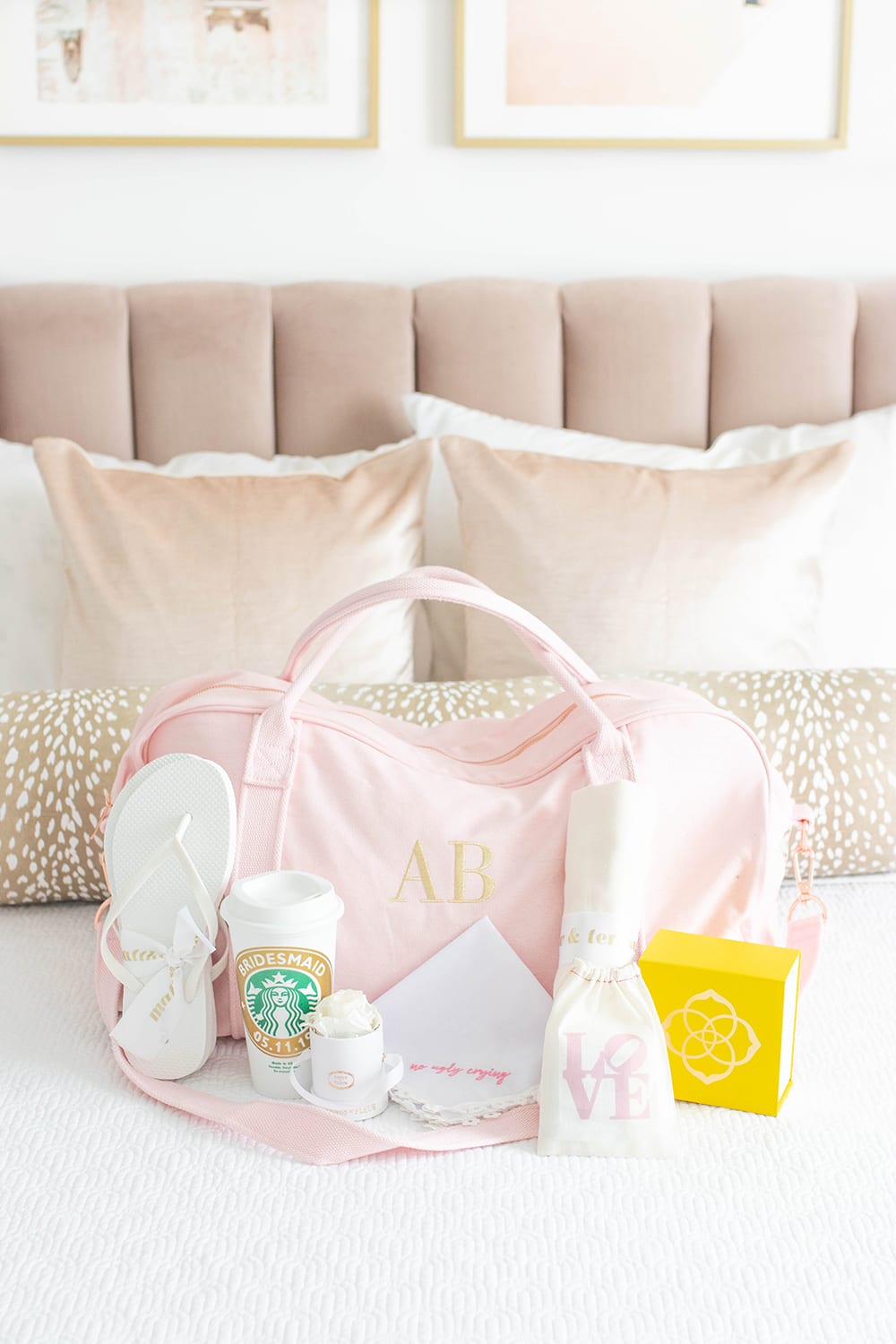 While my wedding was nearly two months ago, don't expect a shortage of wedding content. I still have so much to share with all of you, and I hope to be a resource for future brides for many years to come. It seems like someone is getting engaged every other day on my newsfeed, so I will definitely continue to share wedding planning tips, tricks, and inspiration. Today I'm going to be sharing the different gifts I gave my bridesmaids throughout my wedding weekend. I was seriously beyond grateful for all they did throughout my engagement, so I wanted to make sure they felt as special as they made me feel.
Since we had weekend wedding that was out of town for most of our guests, we decided to make welcome bags for each hotel room. Rather than give my bridesmaids the same welcome bags as everyone else, I made theirs a little extra special. I found these super adorable duffle bags, and thought it would be cute to fill them with other little gifts that they could use throughout the weekend, or take home as mementos. I especially loved the duffle bags because I was able to customize them with each girl's initials. Inside each duffle bag, I included:
– A custom Starbucks cup from Lauren MacKenzie Decals. Each one had their name on the side too!
– A handkerchief that said "no ugly crying".
– A bridesmaid hanger that they could use for their robe or dress.
– An eternity rose from Venus Et Fleur.
– A hangover kit packed with Advil.
– A pashmina scarf.
– A pair of flip-flops.
Shop: Duffle Bags | Custom Starbucks Cup | No Ugly Crying Handkerchief | Bridesmaid Hanger | Eternity Rose | Hangover Kit | Pashmina Scarf | Flip Flops | Custom Ribbon
I put the duffle bags in each of their hotel rooms so that it was the first thing they saw when they arrived. On the morning of the actual wedding day, I gave them two other gifts. A robe to wear the day of, and a beautiful bracelet from Kendra Scott that they could also wear for the wedding. For the robe, I went with a really simple design from Amazon. There are so many beautiful bridesmaid robes on the market, but it was one of the last items I shopped for and both my budget and time were running out. The ones I found ended up working out perfectly, and looked great in photos too!
As I said, I gifted each bridesmaid a beautiful bracelet from Kendra Scott. When I was picking out their bracelets, I wanted to find a design that would work with their bridesmaid dress, but also be a pretty, dainty piece they could wear everyday. When I found the Kendra Scott Elaina Chain Bracelet in Rose Quartz, I knew it was perfect. The Rose Quartz perfectly matched their dress, and I just love how beautiful and delicate it is.
Shop: Robe | Kendra Scott Bracelet | Bridesmaid Dress
I hope this helped if you're currently shopping for bridesmaid gifts yourself. I know my bridesmaids would have been grateful to receive anything, but I'm glad I was able to find them some really pretty gifts!
More Wedding Planning Inspiration & Ideas
---
Thank you to Lauren Mackenzie Decals, Venus Et Fleur, & Kendra Scott for gifting the product featured in this post.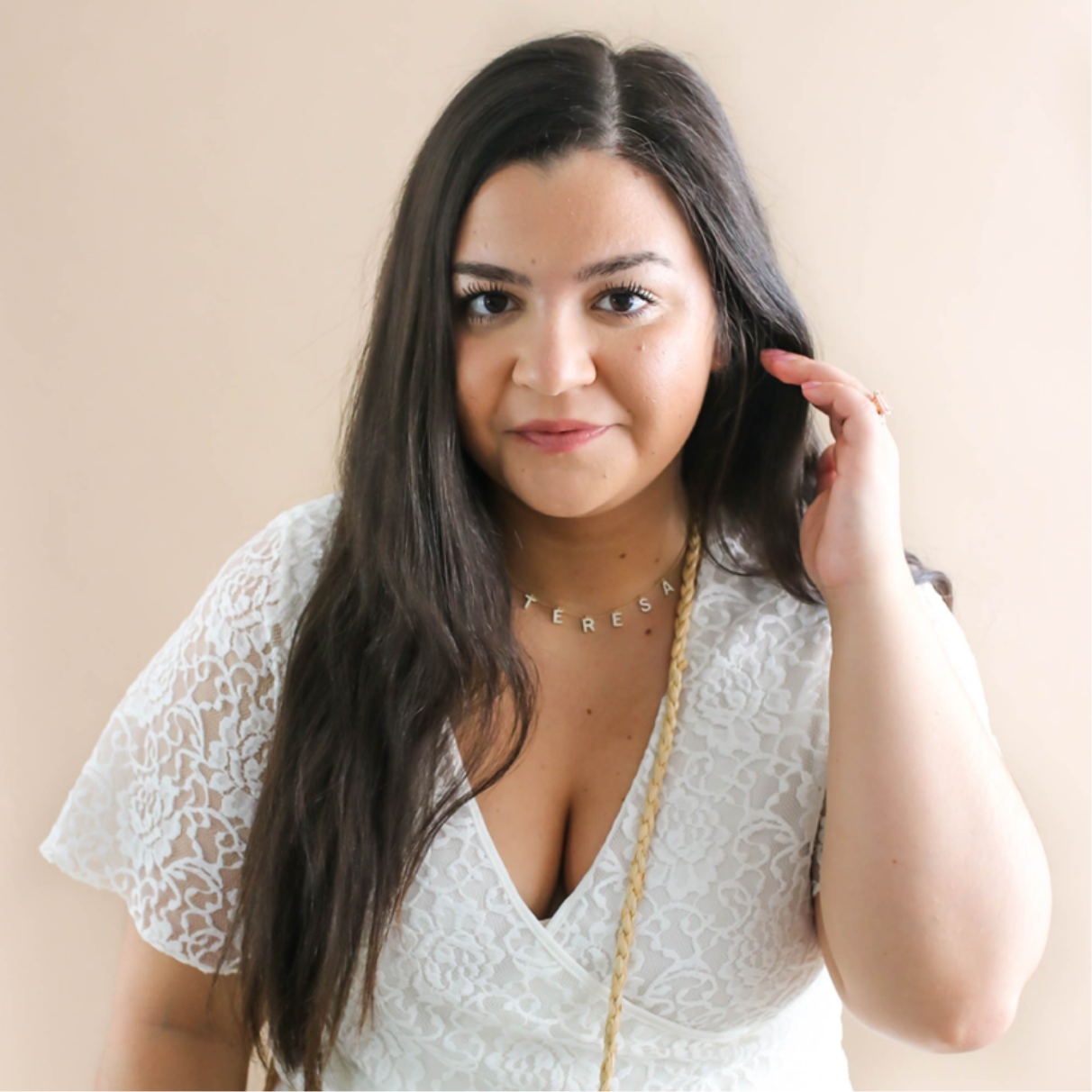 You might also like