Please note that some of the links below are affiliate links and I will earn a commission if you purchase through those links. 
One of the parts about planning our wedding that I couldn't wait for was asking my bridesmaids. I truly treasure the relationship and bond I have with each bridesmaid I asked, and I wanted to make sure they knew just how important they are. To me, family and friendship comes before anything else, so I honestly couldn't wait to spoil the women who mean the most to me. I decided that I wanted to create a bridesmaid proposal box for each girl, filled with items I knew they would love, and could use from now until our wedding day. Bridesmaid proposal boxes are fun to make because there really aren't any guidelines or rules. My goal in creating these boxes was to include items I truly thought my bridesmaids would love, appreciate, and use. I thought it would be helpful for future brides to round-up all of my bridesmaid proposal box must-haves.
When creating a bridesmaid proposal box you first want to start with a theme. Since our wedding will most likely involve a lot of blush pink and florals, I wanted the bridesmaid boxes to reflect that. Having a theme made choosing the boxes I wanted to use much easier. My goal was to find a box my bridesmaids could use in their everyday life, which is why I opted for these wood and glass storage boxes. I love how you can easily see everything that's inside, and the fact that my bridesmaids can reuse them.
Here's what I included in my bridesmaid proposal box:
1. Venus Et Fleur Eternity Rose | The moment I discovered these adorable roses, I knew they would be perfect for the occasion. The rose can actually last for up to a year! How amazing is that?! I thought it was such a beautiful addition to the bridesmaid proposal box, and something my bridesmaids can display in their homes until the wedding day! You can choose from a black or white box, and have a choice of over 15 different colored roses. I opted for a white box with a blush rose. *Click here to shop the eternity rose*
2. Slip Bridesmaid Sleep Mask | I knew I wanted to include a luxe item in the bridesmaid box, which is why I thought these bridesmaid sleep masks were perfect. Not only are the masks stunningly beautiful, but they're 100% pure silk, making them ultra luxe. Our wedding is out of state, and we're planning on traveling for the bachelorette party, so I thought the masks would be perfect for all of the travel and late nights! *Click here to shop the sleep mask*
3. Satin Jewelry Roll | The moment I saw these jewelry rolls, I thought they would be a perfect addition to the bridesmaid proposal box. Similarly to the eye masks, it's a great piece to use when traveling to all of the wedding related events. The personalization gives it a really beautiful touch! You're able to choose from different colors, as well as thread colors and font options. I chose blush of course to match our wedding's theme. I think I need to get one for myself for the wedding weekend! The exact ones I used for my wedding are no longer available, but I linked to a similar style. *Click here to shop the jewelry roll*
4. Monogram Ring Dish from David's Bridal | I immediately loved this dish because I thought it would be a great keepsake for my bridesmaids for years to come. Plus I have a soft spot for anything monogram! *Click here to shop the dish*
5. Gold Monogram Keychain with Tassel from David's Bridal | To continue the monogram theme, I had to include these monogram keychains. They're gold mirrored acrylic, and they added such a pretty, luxe touch to the bridesmaid boxes. *Click here to shop the keychain*
6. Bridal Party Lip Balm from David's Bridal | What girl doesn't love lip balm? This lip balm set is amazing because it includes 12 tubes of lip balm and 16 different labels, including bride, bridesmaid, maid of honor, flower girl, mother of the bride, and mother of the groom. I already have mine in my purse, and use it everyday! *Click here to shop the lip balm*
Bridesmaid proposal boxes are great because you can customize them and add whatever you want. If you're creating a bridesmaid proposal box, definitely check out David's Bridal because they have dozens of beautiful bridesmaids gifts to choose from. Most of them can be personalized, which I always appreciate! If you already asked your bridesmaids, or you're not planning on creating bridesmaid proposal boxes, all of these items would make for great bridesmaid gifts in general.
Source List
Wood & Glass Boxes | Amazon
Vinyl Name Sticker | Etsy
Bridesmaid Sleep Mask | Slip
Eternity Rose | Venus Et Fleur
Jewelry Roll | Etsy
Monogram Ring Dish | David's Bridal
Keychain | David's Bridal
Lip Balm | David's Bridal
Card | Rifle Paper Co

Proposal Ideas For The Rest Of Your Bridal Party:
If you recreate these boxes for your bridesmaids, please tag me or e-mail me the photos at [email protected] so I can share and showcase your work.
I gave my bridesmaids their boxes this past weekend at a brunch I hosted in Brooklyn. They all said yes! It was seriously such a special day, and I can't wait to share more about the brunch next week. Now that I've asked my bridesmaids I really feel like the wedding planning has begun. We favorited a bunch of vendors on WeddingWire, so we'll be scheduling appointments with them through WeddingWire in the next few weeks. I can't wait to finalize a photographer and florist! I'll be sure to keep you all updated on wedding plans, but in the meantime you can check out our first wedding planning update here.
How did you ask your bridesmaids? Will you be creating a bridesmaid proposal box?
Thank you to David's Bridal, Venus Et Fleur, and Slip for providing the items included in this blog post.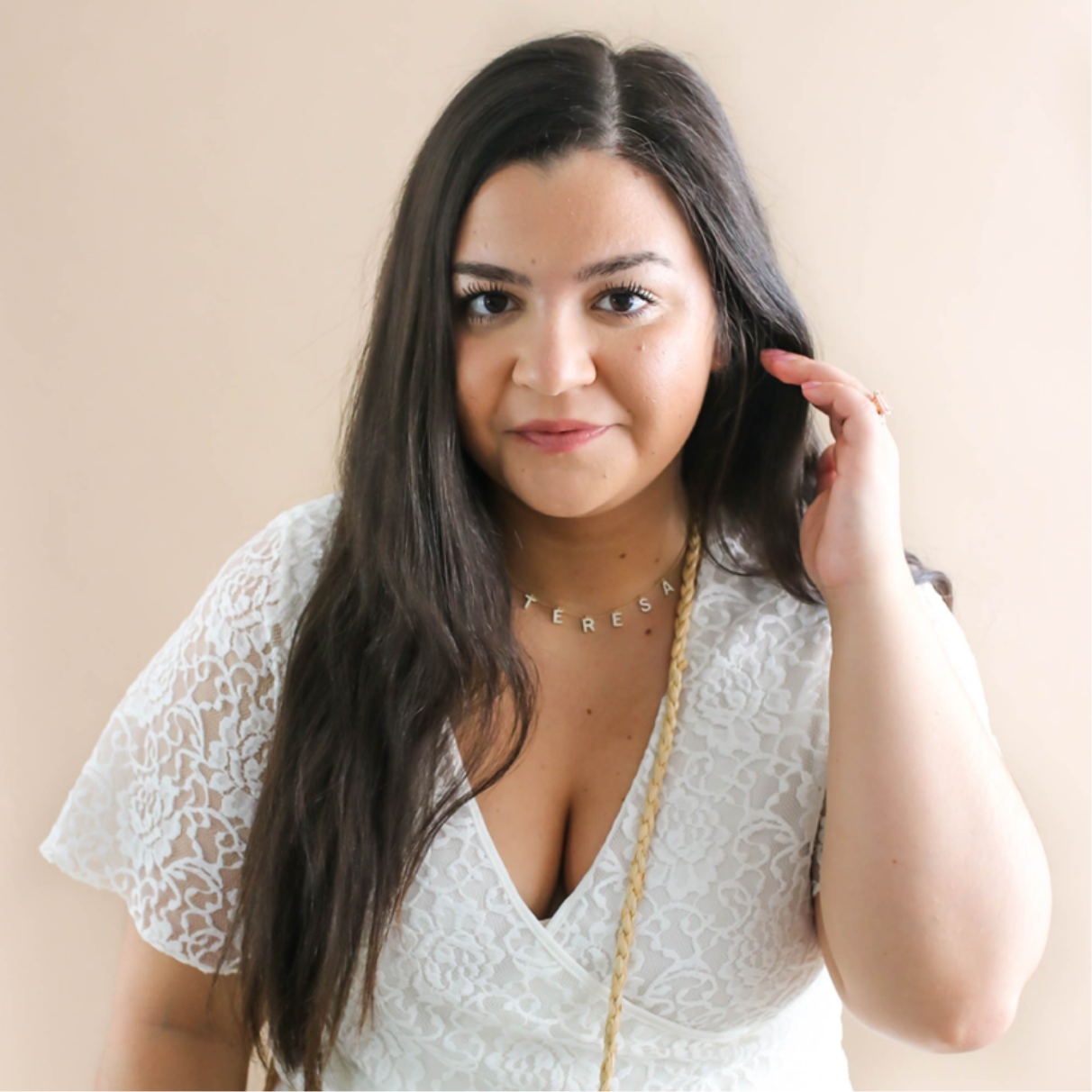 You might also like