Cozy Neutral and Blush Living Room
Please note that some of the links below are affiliate links and I will earn a commission if you purchase through those links. 
I am so excited to finally reveal our new living room to all of you! As many of you know, I live in a New York City apartment, so I'm all about maximizing space. We spend the majority of our time in this main living space, so it was important that it was not only cozy and inviting, but functional. Since the room is a bit on the longer side, we decided to split it into two areas, living and dining. Matt and I have been getting into the bad habit of eating dinner at the TV, so it was important that I fit some sort of dining table into the new space.
This was definitely one of our biggest projects to date since we removed our old carpet, and installed laminate flooring. It's amazing what a huge difference flooring makes. The room went from looking like an old apartment, to a brand new rental. We went with Alder Springs by Home Decorators Collection for the flooring. You can find it at Home Depot. The quality of the floor is incredible, and with the help of my dad, I was shocked by how quickly we were able to install it. We also replaced the ceiling fan which made a surprisingly big difference as well!
One thing I knew for certain when decorating the room was that I wanted to add a bunch of throw pillows and blankets. In my opinion, it's what makes a room cozy. Matt and I spend a lot of time watching movies, Netflix, and Hulu on our sofa, so comfort and coziness is key.
We already had the gallery wall installed, so I designed the entire room around it. We previously had the TV in front of it, so I did have to add a few additional pieces of art to fill in the empty space where the TV once was. Although we have a messy puppy, I couldn't resist getting a cream sofa. I especially love this one because it has an ottoman that can be attached to create a sectional!
Shop the living room furniture: Sofa | Ottoman | Coffee Table | TV Stand | Blanket Ladder | Tasseled Sconce
Shop the living accessories: Rug | Faux Plant | Lamp | Chunky Knit Throw | Tassel Throw Pillow | Crochet Pillow | Pink Throw Blanket | Babe Mug | Wild Rose Candle | Ceiling Fan | Flooring
Shop the gallery wall: Brooklyn Bridge | Parisian Windows | I Love You More Than Before | Lifeguard Tower | Antlers
This little nook is possibly my favorite part of the space. I was so happy when I found this blanket ladder. I love pieces that are decorative, but also serve a function. And can we talk about this light fixture? I feel like every space deserves at least one statement piece, and this tasseled sconce is definitely it. I couldn't resist it!
Click the + to shop the item
Shop the dining room furniture: Bookcase | Table | Bar Stools | Mirror (3 Feet)
Shop the dining accessories: Vase | Record Player | Cake Stand (similar) | Wine Rack
As I said, it was really important that we had a distinct dining area, so we opted for this pub table and bar stools. Even though the space is meant for eating, I also love sitting there with my coffee and laptop in the morning. Matt and I agree the table gives us Starbucks/coffee shop vibes, which explains why we love working at it so much.
You may recognize this bookcase from my office. We decided to move it into the living/dining room. It's a really beautiful piece and I felt it deserved to be in a room we spent more time in. Instead of using it as a standard bookcase, I styled it to be more like a giant bar cart for entertaining.
I'm so happy with how the space turned out! It's one of the few times that a vision actually translated into exactly what I wanted. Now that everything is brand new all we want to do is spend time in the room. Can you blame us?

What do you think of the new space?
Last Updated: Sep 8, 2019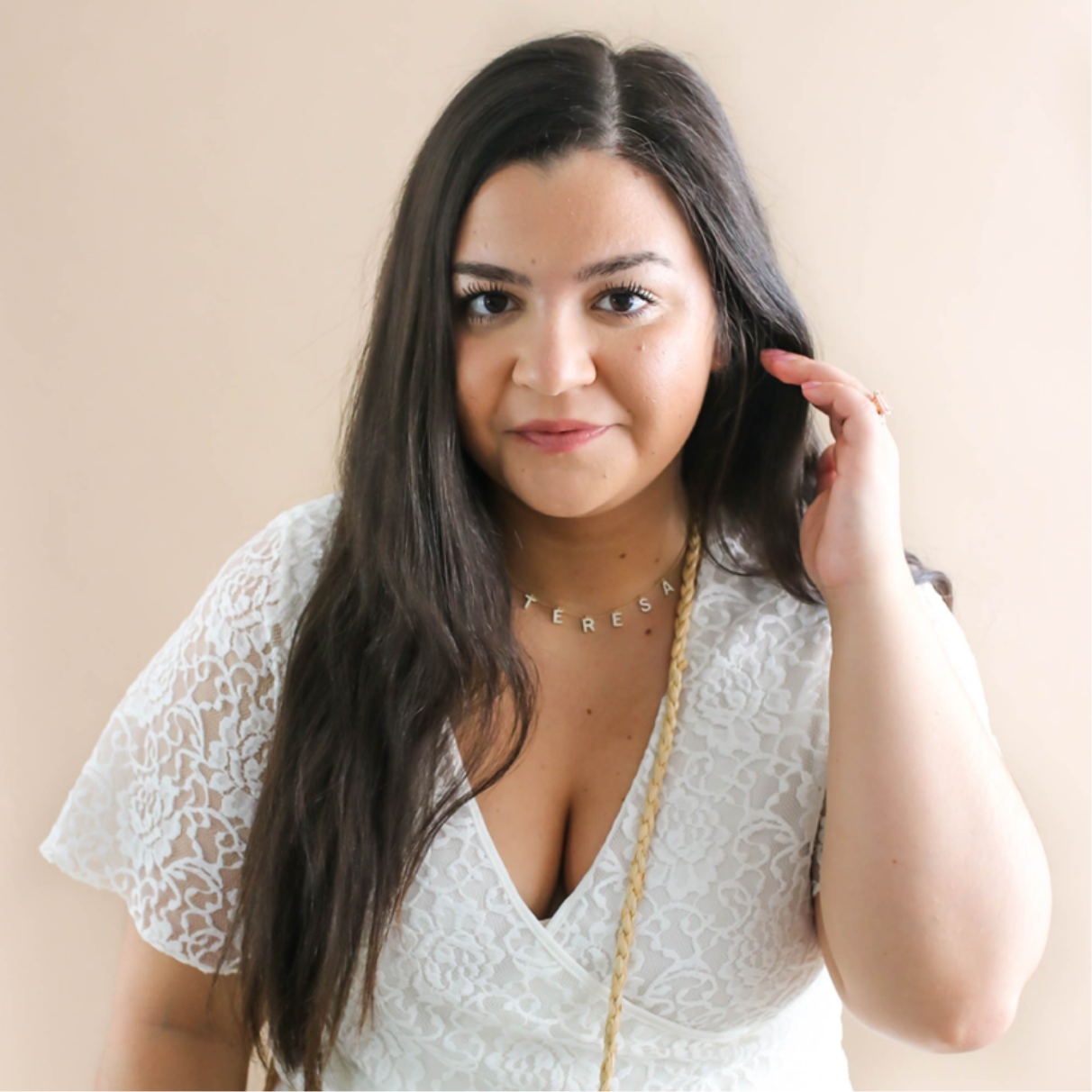 You might also like