Holiday Gift Ideas For Her: My Top Recommendations 2019
Inspired by Oprah's Favorite Things, last year I started a series here on the blog where I create my very own version. Today, I present to you, Teresa's Favorite Things 2019, a collection of gift ideas for her. Whether you're holiday shopping for friends and family, or creating your own Christmas list, I hope my guide brings you a ton of inspiration, and helps make the season a little less stressful. I did my best to include gifts at all different price-points, from stocking stuffers to luxe gifts she'll love for years to come.
I have shared and mentioned Stoney Clover Lane at least two dozen times over the past year. I am in love with their products! Stoney Clover has an incredible line of pouches, duffel bags, totes, and other travel accessories, all of which are completely customizable with their patches. The personalized touch makes them absolutely perfect for gift-giving!

Current Black Friday/Cyber Monday Promotion: 15% off if you spend $200+ at Shopbop. Shopbop has a selection of pre-made Stoney Clover Lane products.
---

The Daily Edited makes the most luxe products I have ever come across. From travel pouches, to purses, to stationery, to tech accessories, they have it all. All of their pieces can be stamped with a gold foil monogram, or customized in other ways. Their tech accessories, like their phone cases and AirPod cases, would make the ultimate gift!
Other great gift options from The Daily Edited include their purses and pouches. I personally have both and use them constantly. Their pouches are perfect if you're looking for a gift under $100, and their purses are great if you're looking to spend a little more. The quality of everything they design is unmatched, and I love how all of their products come in the prettiest blush box when you receive them.

Current Black Friday/Cyber Monday Promotion: 20% off every single thing.
---
3. Blankets //
If you follow me on Instagram, then you know I am obsessed with throw blankets. From luxe Barefoot Dreams blankets to affordable Amazon finds under $30, I love them all! Blankets are a great gift option because they work well for many people. Whether you're shopping for your mother-in-law, best friend, or even co-worker, blankets are used and appreciated by many! Blankets are also great because you can find them at all different price-points. My favorite high-end blanket recommendation is the Barefoot Dreams CozyChic In The Wild Blanket. It is pricey, but worth every penny, and can be found on sale! My favorite mid-range blanket is the Shopbop Home Leo Throw Blanket. It's a beautiful knit material that would look beautiful in a living room or bedroom. And lastly, my favorite affordable recommendation is this leopard-print blanket from Amazon. It's under $30 and available in a few different shades! Also, don't let the price tag fool you. The quality is fantastic and it's ultra-soft.

---
4. Beauty Sets and Makeup Palettes //
Money Can Buy Lipstick started as a beauty blog, so it's no surprise that I had to share my favorite beauty sets and palettes. You can never go wrong with a great beauty set. Even if you're not sure of the person's style or makeup preferences, you can always find something. If you know the person loves makeup, I highly recommend the Urban Decay Naked Honey Palette. It has a wonderful selection of shades, and can work for many different people. If they're more into skincare, I love the Lano Jet Set Face Trio. Another amazing recommendation is the IT Cosmetics Your Lip Flushing Faves Lip Set. The lip colors included are perfect for everyday wear and actually adjust to your lip color. It's like your lips but better! I also couldn't mention my favorite beauty products and not mention the Tula Rose Glow & Get It Eye Balm. I use it every single day, and next to mascara, it's a product I just couldn't live without (Use code TERESALAUCAR for 20% off).


---
The only thing I share on my feed more than blankets are Abercrombie Pullovers and Sherpas. I just love them that much and can't recommend them enough! They're super comfortable, versatile, and most important of all, cute! They're available in a bunch of different styles, colors, and prints, making them an excellent gift option!

Current Black Friday/Cyber Monday Promotion: 40% off the entire store.
---
I have been using the T3 Micro Curling Wand Trio for at least three years, and it has never failed me. I especially love the trio because it includes three different wand sizes, allowing you to achieve multiple looks with one product. It is a bit of an investment, but worth every penny. Considering the quality of the product, how long I've had the same set, and the fact that it includes multiple wands, I can't recommend it enough.
Current Black Friday/Cyber Monday Promotion: 25% off the entire site.
---
PB Teen has been one of my favorite home decor retailers for years. While my teen years are definitely behind me, I am still in love with everything they design. I especially love their Hair Organizer, and matching mirror. The Hair Tools Organizer has been such a wonderful addition to my vanity. I love that I now have a place to store my hot tools in an organized and pretty way. The organizer has three metal lined holders that can fit your curling iron, brushes, blow dryer, and other hair tools you may have, all while hiding the cords. It's made so beautifully and looks gorgeous on my vanity! The matching light up mirror is also incredible! I have been wanting a light-up mirror for the longest time, but I don't typically love the look of them. They're usually too electronic-looking with a bunch of buttons and gadgets. This one is perfect because it looks like a regular mirror when it's turned off.

Current Black Friday/Cyber Monday Promotion: The Hair Tools Organizer is marked down to $96 (from $129) and the Light Up Mirror is marked down to $74 (from $99).
---
8. Fuzzy Slippers //
I am definitely the fuzzy slipper queen! If I see a pair, I buy them. Because I work from home, I especially love a good pair of fuzzy slippers! The great thing about slippers, and why they're perfect for gifting, is that you can find them in so many different colors, prints, styles, and price-points. I wear a pair every single day and I would be lost without them.
Favorite Affordable Pair: Cross Band Soft Plush Slippers from Amazon
Favorite Mid-Range Pair: Animal Print Faux Fur Slippers (currently 50% off)
Favorite High-End Pair: Tie-Dye Slippers from Free People

---
9. Sleep Masks //
I never knew how wonderful sleep masks were until I started using one regularly. I've had many over the years, and I've received them as gifts, but I never really used them until one night when I had a serious headache and did not want to see a stitch of light. Ever since that night, I am a changed woman. If you are a light sleeper like me, or you're sensitive to light, they are incredible. The silk masks are also great if you have eyelash extensions, or are concerned about wrinkles and aging skin. The one I use is a bit on the pricey side, but worth every penny (in my opinion), however there are a ton of other great options that I will share below.
Favorite Affordable Eye Mask: Silk Eye Mask from Amazon (under $10)
Favorite Mid-Range Eye Mask: Satin Beauty Sleep Set from Anthropologie (currently 30% off)
Favorite High-End Eye Mask: Slip Leopard Print Sleep Mask

---
10. Knit Hats //
Growing up, I always avoided hats for some reason. I just always assumed they wouldn't look good on me, but now I have grown to love them! One, because they're super cute, and two, because when it's cold out, warmth is the number one priority. Knit hats and other cold weather accessories are another great option for gifting!
Favorite Affordable Knit Hat: Topshop Knit Beanie
Favorite Mid-Range Knit Hat: Chunky Knit Beanie from Abercrombie (currently 40% off)
Favorite High-End Knit Hat: Free People Colorblock Beanie


---
11. Fuzzy Socks //
You can never go wrong with a pair of fuzzy socks! They are the ultimate stocking stuffer. They come in a variety of colors, prints, and price-points.


---
12. Scrunchie Sets & Headbands //
This year for me was definitely the year of the scrunchie, and the year of the headband. I LOVE that hair accessories made a total comeback. I can finally release my inner Blair Waldorf. As far as scrunchies, I have been loving silk styles, as they prevent any dents and are perfect for when I'm sleeping. For headbands, I am all about the embellishments! I think they're so pretty and instantly upgrade a look. Speaking of headbands, I also love using the terry ones when I'm washing my face. All of great for gifting!


---
My last and final favorite is a great makeup brush set. I neglected makeup brushes for so long. I don't even want to admit how long I used the same brushes (gross). Even if you have the best makeup in the world, I feel like it's all about application and the brushes that you use. I have been loving this set in particular lately. It also doesn't hurt that it's cute too!


---

I was introduced to Venus Et Fleur when I first started planning my wedding, and I used their arrangements for as many wedding related events as possible, like my bachelorette party and bridesmaid brunch. What's so unique about Venus Et Fleur, is that their arrangements last for up to a year! And they truly do. My arrangements from over a year ago still look and smell incredible. They have quite the assortment to choose from, from individual roses if you're on a budget, to huge, grand arrangements if you're looking to splurge on someone special.


---
I hope you loved this year's version of Teresa's Favorite Things. It's one of my favorite blog posts to put together. I hope you found some inspiration, whether you're shopping for yourself or someone on your holiday shopping list! Be sure to check out last year's version, here.
Last Updated: Nov 30, 2019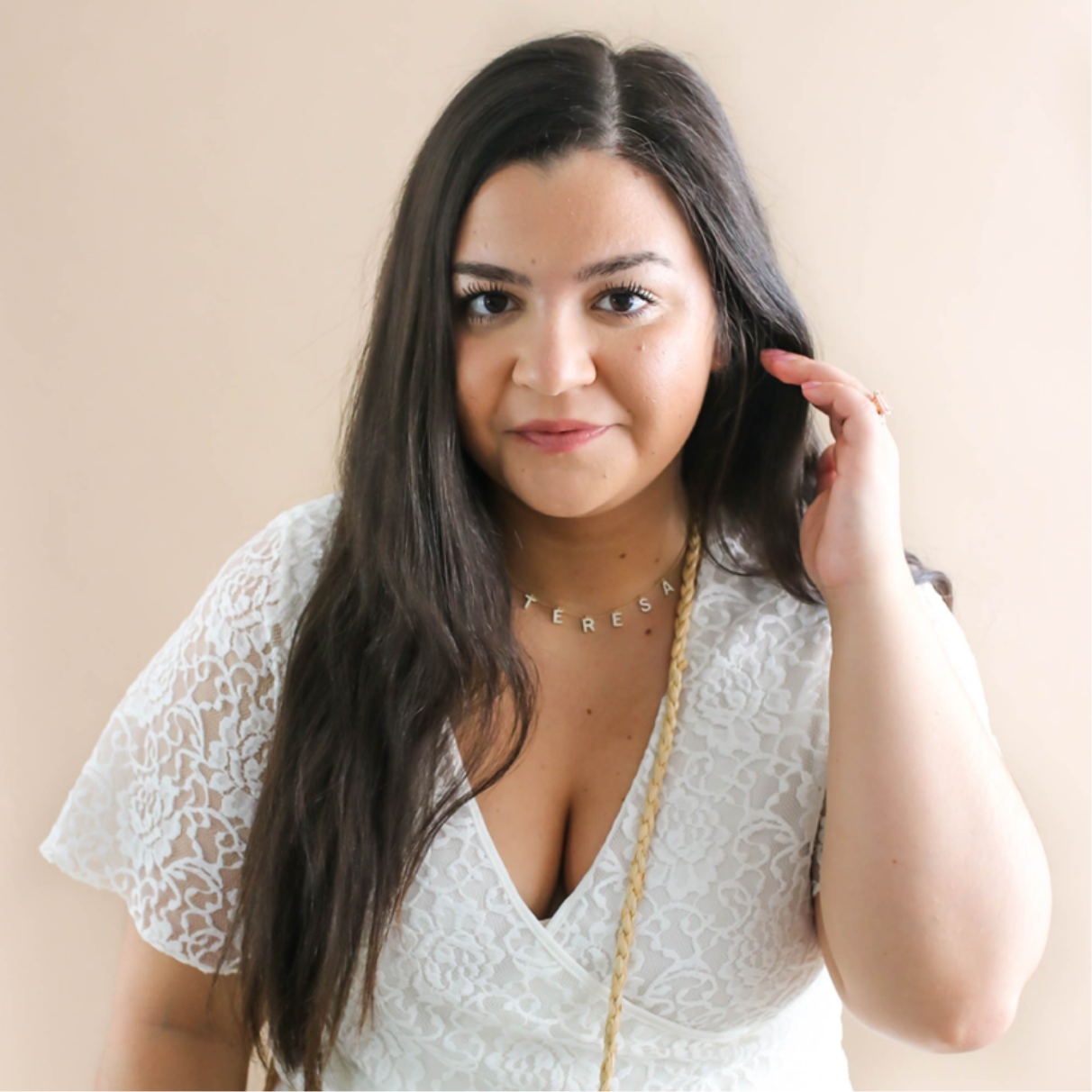 You might also like