Charleston Bachelorette Party Trip
A recap of my bachelorette trip to Charleston, SC, including where we stayed, what we did, and what we ate.
It's hard to believe that my bachelorette trip has come and gone, and the wedding is less than 4 short weeks away. When you're planning a wedding, even when you have a longer engagement, you'll be surprised at just how quickly the weeks slip away. I always assumed we would "have time" to coordinate and iron out all the details, and here we are 20-something days away, and I'm scrambling. But let's put a pause on the wedding for now, and talk about my bachelorette trip to Charleston.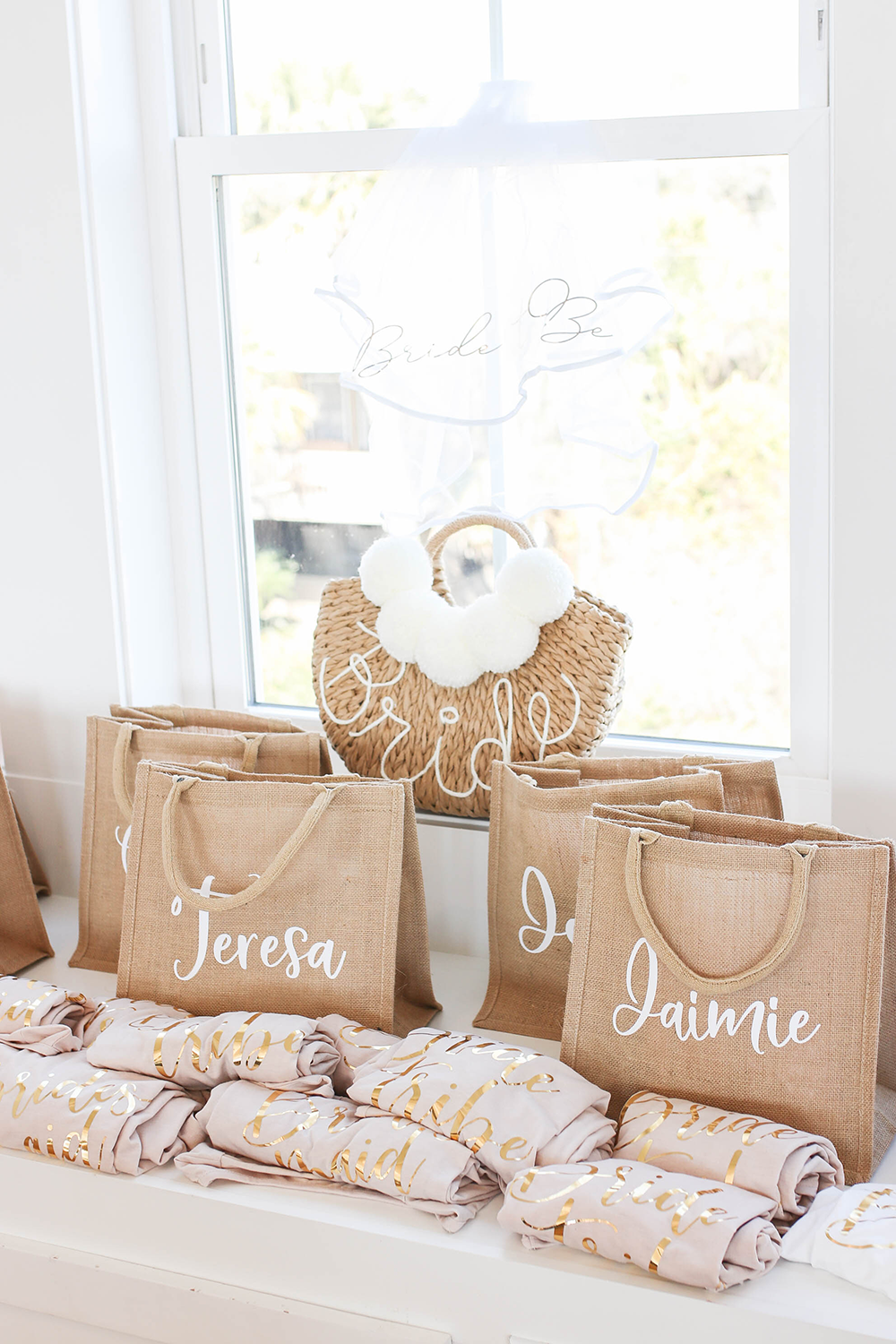 Where we stayed
Since we were a larger group, I figured renting a house would be our best bet, otherwise we would have needed four or five hotel rooms. Rather than stay directly in the city of Charleston, we decided to rent a house in Folly Beach, which is about 15-20 minutes outside of Downtown Charleston. I was able to find the perfect house through VRBO, and locking it in was super easy! Once we arrived at the house, which was seriously steps away from the ocean, I knew I made the right decision. It was a 3-story house, with a bunch of bedrooms, an amazing main floor with an open floor plan, a rooftop deck, and a walkway that led directly to the ocean. It was honestly the kind of house dreams were made of. Let's just say it made going back to my apartment pretty sad.
The decor + vendors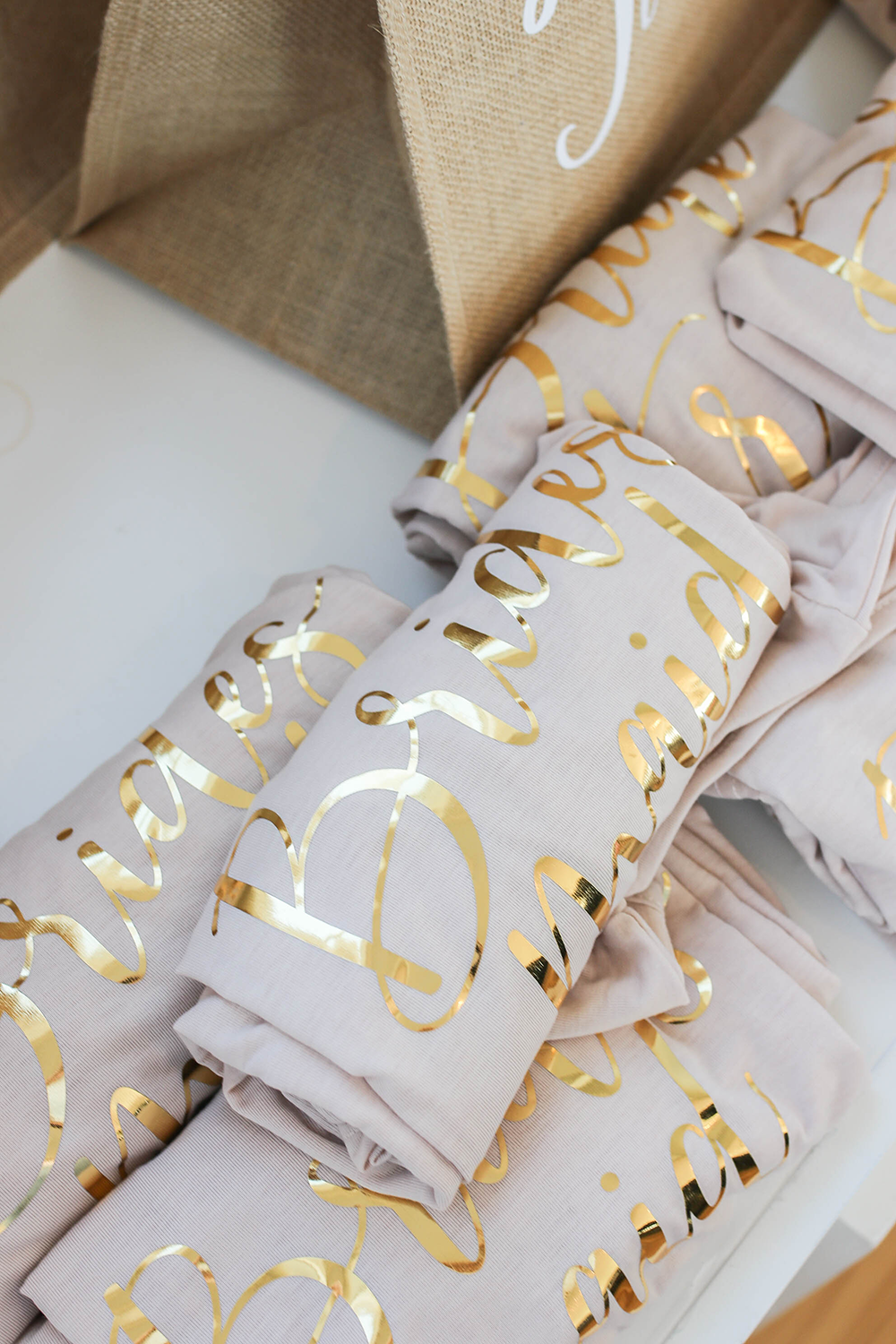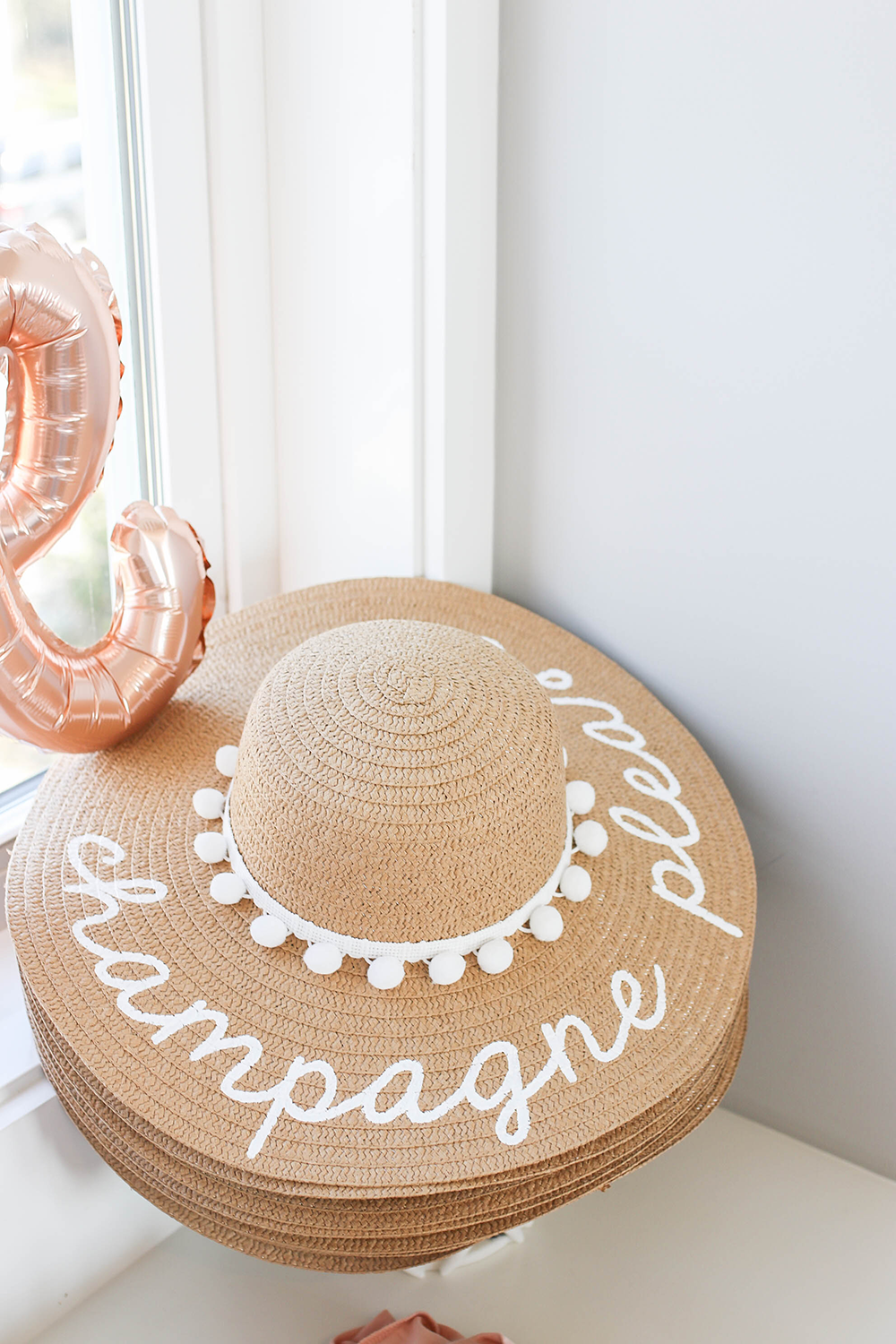 While I will definitely give you the details about where we ate, and what we did, I've been so excited to share all of the vendors I used. I discovered so many incredible online stores and Etsy shops that seriously had the cutest decor and bachelorette essentials.
Balloon Garland Kit | Cher Can Do It
Bad & Boujee Balloons | Cher Can Do It
Tote Bags | Mod Party
Sweatpants | Keep Life Simple Design (similar version in-stock)
Short Sleeve Sleep Shirts | Keep Life Simple Design
Tanks | Keep Life Simple Design
Mini Piñatas | LulaFlora
Wine | House Wine
Personalized Beach Hats | Etsy
Sleep Masks | The Sleepy Cottage (similar version in-stock)
Flower Arrangement | Venus Et Fleur
Mini Flower Arrangements | Venus Et Fleur
Glass Drink Bottles | Etsy
Dessert | Swank Desserts
Long Sleeve Sleep Shirts | Etsy
Hangover Bags | Amazon
Ring Pinata | Amazon
Disco Ball Cups | Amazon
Team Bride Cups (similar) | Amazon
Keep Life Simple Design | I discovered KLSD on Etsy, and I was instantly blown away by all of the adorable bachelorette and wedding clothes they had! For the weekend, they kindly provided the prettiest night shirts, custom tank tops, and the most comfortable sweatpants you will ever wear. All of the pieces were so beautifully made, and my bridesmaids were in love with everything. Their shop has a ton of apparel for bachelorette parties, and even getting-ready loungewear for the big day.

Wedding Favorites | If you're planning a wedding or bachelorette, you need to check out WeddingFavorites.com immediately. For the bachelorette weekend, they provided custom tote bags for the goody bags, gorgeous personalized glass bottles, pajama shirts for the bridesmaids, and the prettiest bride-to-be veil that I wore out to dinner. They have an incredible selection of bridesmaid gifts, wedding favors, decor, and other wedding-related essentials.
Taking It Easy | The adorable beach hats were designed by Taylor of Taking It Easy. I opted to get a variety of fun sayings embroidered onto the hats, but she can customize them in a bunch of different ways.

The Sleepy Cottage | The Sleepy Cottage designed the prettiest custom eye masks for our trip. They are so beautifully made, and they have a huge selection of eye masks to choose from.

LulaFlora | LulaFlora is the designer of the cutest mini piñatas ever. For the bachelorette, I chose the mini pink champagne bottles, and she personalized each one. While I personally didn't fill them, they do have a small opening at the bottom where you can add in whatever you'd like. They would make for the perfect place setting!

House Wine | House Wine gifted us a selection of their wine cans, that we enjoyed and drank the entire weekend. They were such a hit amongst the group, and at all times someone in the house was walking around with a can. While we had the Brut Bubbles, Rose, and Rose Bubbles, they have a bunch of other varieties to try. I personally want to try Sangria next! I love how they offer their wine in cans. It was so convenient, especially at a Bachelorette.
Venus Et Fleur | Venus Et Fleur provided a stunning arrangement that we displayed in the house, as well as a mini round for each guest on the trip. You guys already know how much I love their arrangements. They last for a year, they smell incredible, and they look beautiful. My bridesmaids still have the mini arrangements I gave them over a year ago at my Bridesmaid Proposal Brunch.
Cher Can Do It | All of the balloons came from the Etsy Shop, Cher Can Do It. She has hundreds of balloons to choose from, and I especially loved the balloon garland kit that she sent over. I was a little intimidated by it, but the instructions were super clear and my bridesmaids put it together in no time. Her kits come with handheld pumps, but I also had this electric pump that I found on Amazon that filled the balloons even faster! It was under $20, so I highly recommend grabbing one if you host a lot of parties or events. It's great for kid's birthday parties! We used the balloon wall as a backdrop the entire weekend.
Swank Desserts | At the very last minute, I discovered Swank Desserts on Instagram, and she created the most beautiful tart cake in the shape of an engagement ring. It was almost too pretty to eat! She also created an adorable funfetti cake for my mom's birthday (we also celebrated her 50th birthday while on the trip).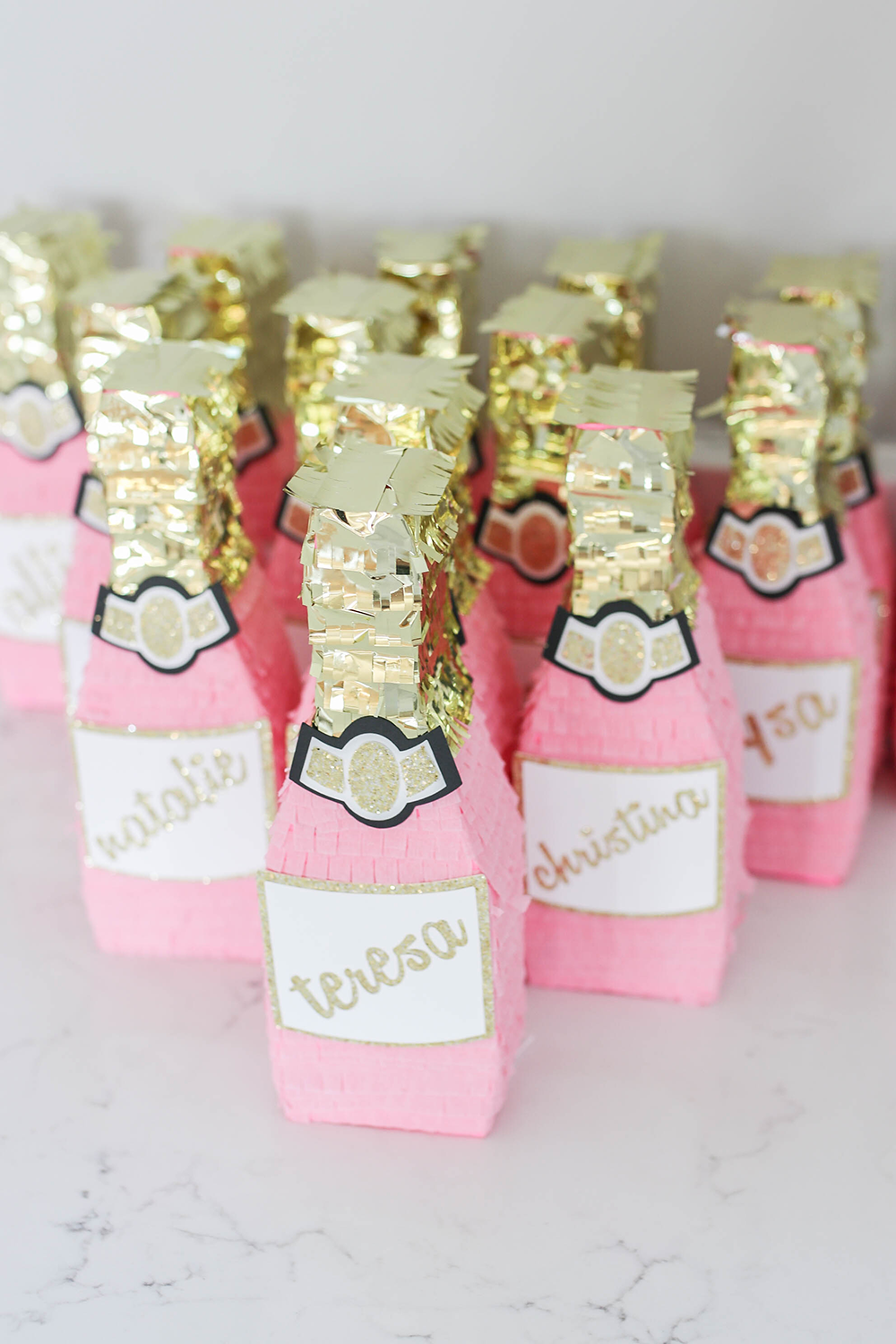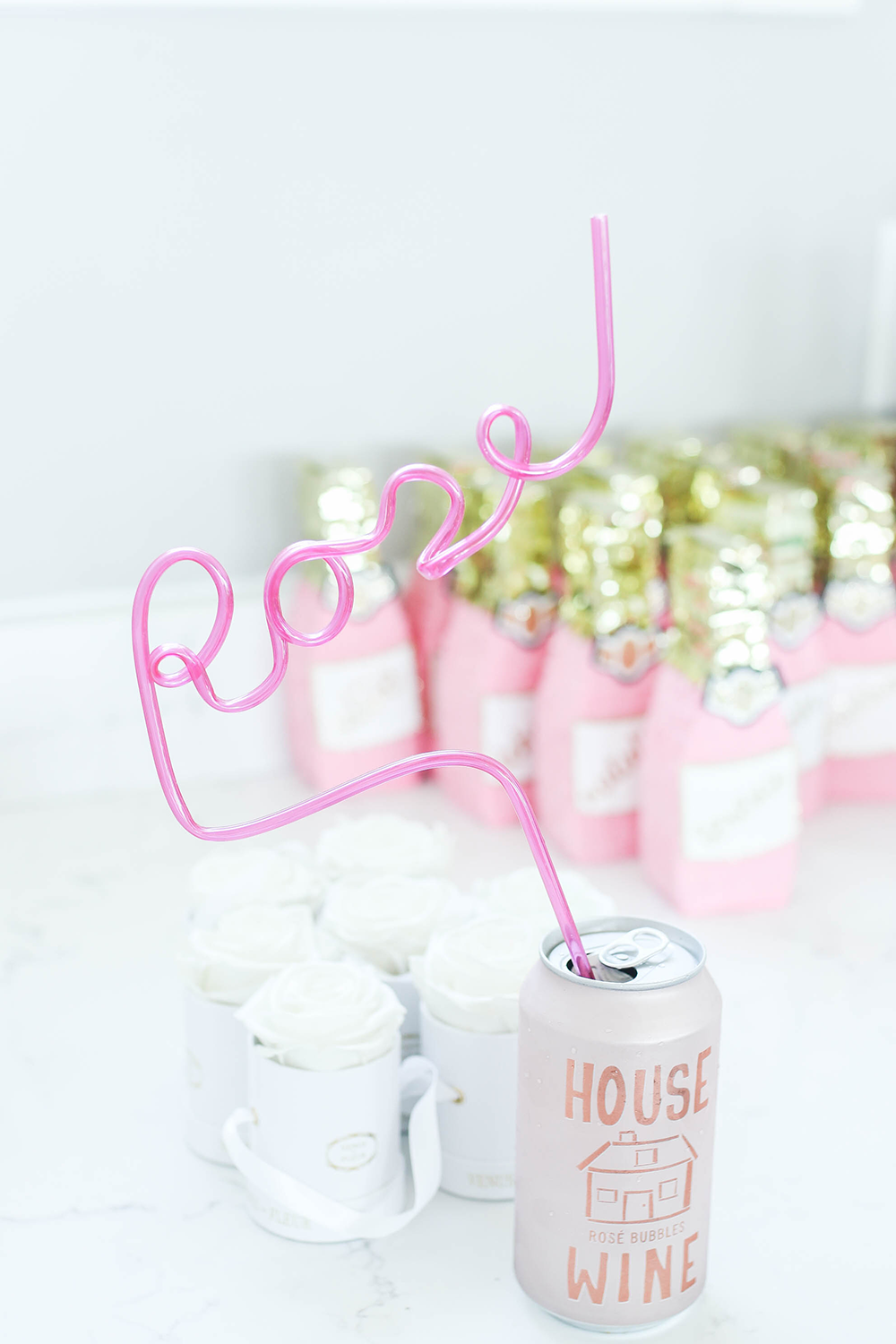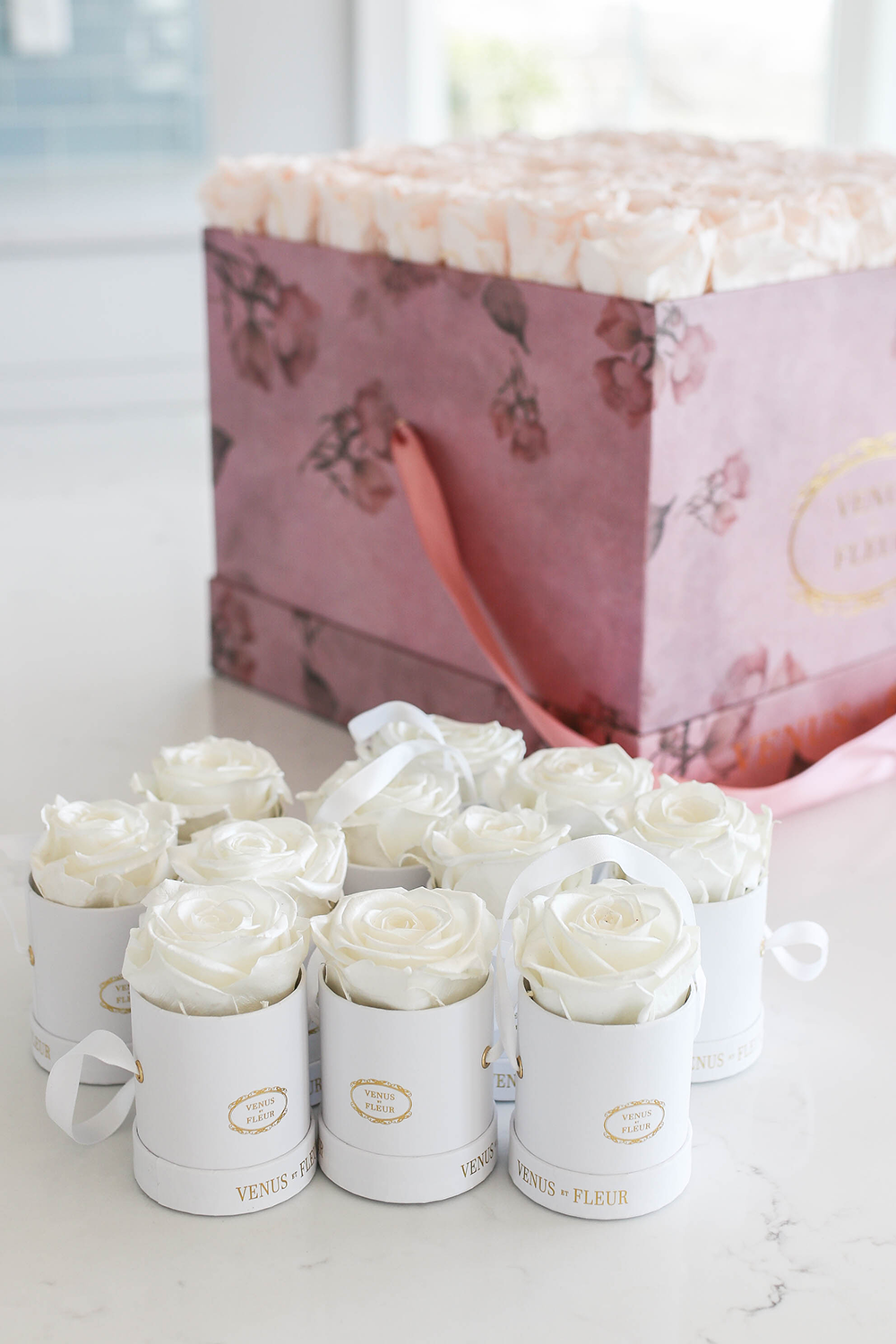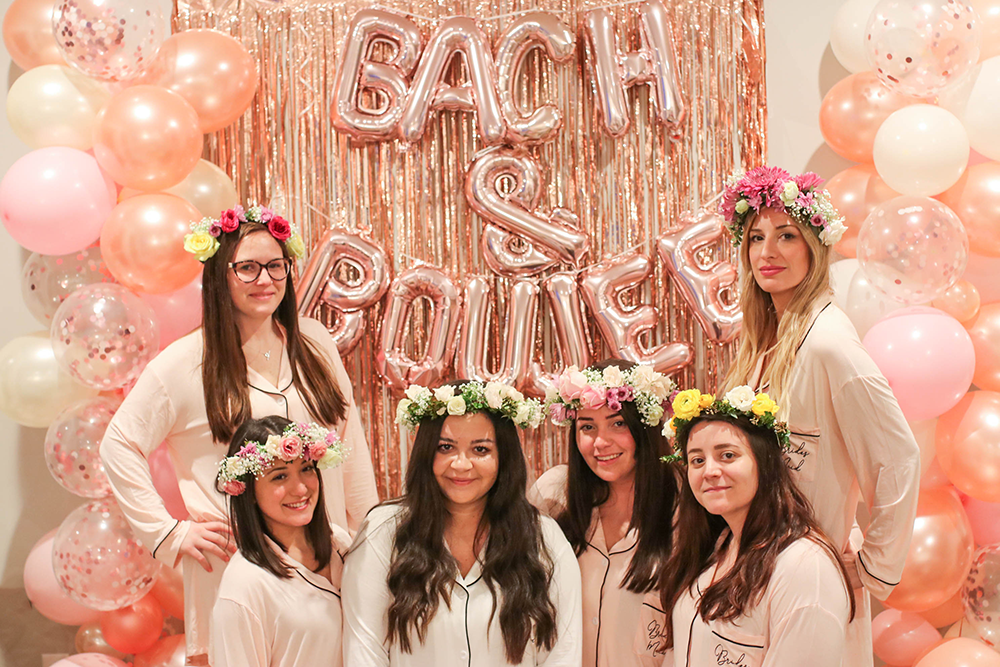 Where we ate
I've been to Charleston a few times, so there were some spots I already loved, but I was surprised at how many great restaurants we discovered on this trip. Here's a breakdown of where we ate while in Charleston.
Friday
Brunch: Millers All Day
Every time I visit Charleston, I always go to Millers All Day. It's one of mine and Matt's favorite spots! Their food is delicious, and everyone on the trip agreed. I ordered the Millers Plate, which I always get, and it did not disappoint. We ordered a carafe of Mimosas and they were delicious (and refreshing) too! If you're going to order anything there, I highly recommend their Apple Salad. My grandma ordered it and it was unbelievable. She told me to try some, and I ended up finishing the entire plate. There were a few other bachelorettes there, so it's definitely a popular brunch spot. While they don't take reservations, and we did have to wait for a bit, it was definitely worth the wait. Because we were a larger group, some of us shopped locally, while the other half waited inside.
Saturday
Lunch: Wiki Wiki Sandbar
Since we spent a lot of time in downtown Charleston on Friday, we decided to try some local Folly Beach spots on Saturday. A few weeks before the trip I discovered Wiki Wiki Sandbar from an Instagram picture they shared of their Dole Whip. Incase you didn't know, I'm obsessed with Dole Whips, but hate how hard it is to get one. It's kind of a specialty thing that I've only ever had in Disney World and at the Dole Factory in Hawaii. Once I saw that they offered Dole Whips, I knew we had to try the restaurant. You guys, it was probably my favorite restaurant on the trip. I tried a Poke Bowl for the first time, and it was unbelievable. (I've had 5 poke bowls since we've been back) Their Crab Rangoons were also out of this world! Everything from the meals to the drinks to the desserts were absolutely perfect, and I would go back there in a heartbeat.
Dinner: Taco Boy
Since we had such great luck at Wiki Wiki Sandbar, we decided to choose another local spot for dinner. This time, we decided on Taco Boy, a Mexican bar and restaurant. It was another hit! Their tacos and guacamole were delicious! I also have to give a special shoutout to the Mexican Street Corn. If you go there, you have to try it! It's basically corn on the cob, loaded with cheese and spices. Who wouldn't love that?
Since we did spend a chunk of time in the house, before we arrived, I pre-ordered a bunch of platters from Publix, and picked them up the first day we got there. It was honestly the best decision I made, and we snacked on the platters all weekend long. I made sure to order a variety, from cheese platters, to salads, to vegetables & fruit, and we would take them out throughout the weekend to snack on and have in between meals. If you're renting a house for your bachelorette, or honestly any type of group trip, I highly recommend doing this! We wanted to have food in the house, but we didn't want to have to cook, so the platters were perfect.
What we did
Since we were a larger group, I wanted to organize a few activities! I was able to organize a flower crown making class with Fetes de Fleurs, and a candle making workshop at Candlefish, both of which everyone loved.
Since everyone was arriving at different times on Thursday, I thought it would be best to organize a night-in, however I did want to make the most of our first night. Once I found out that Ali from Fetes de Fleurs can come directly to the house for the flower crown making class, I knew it would be the perfect activity. It ended up being such a fun night! While we made our flower crowns, we ate, drank, laughed, and got a little competitive – haha! Ali was so knowledgable, and she helped us create the prettiest flower crowns that we wore throughout the night. It was such a great group activity!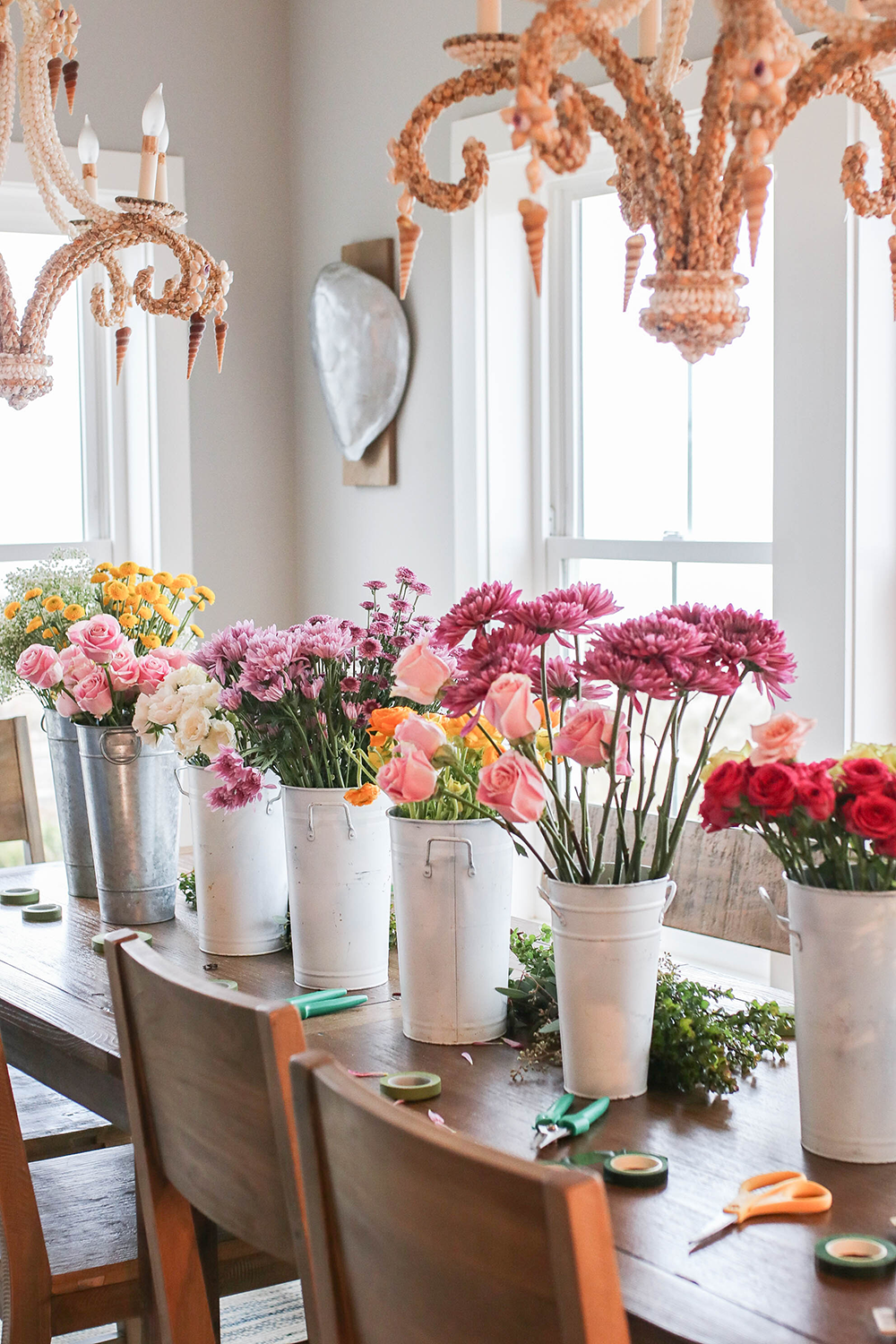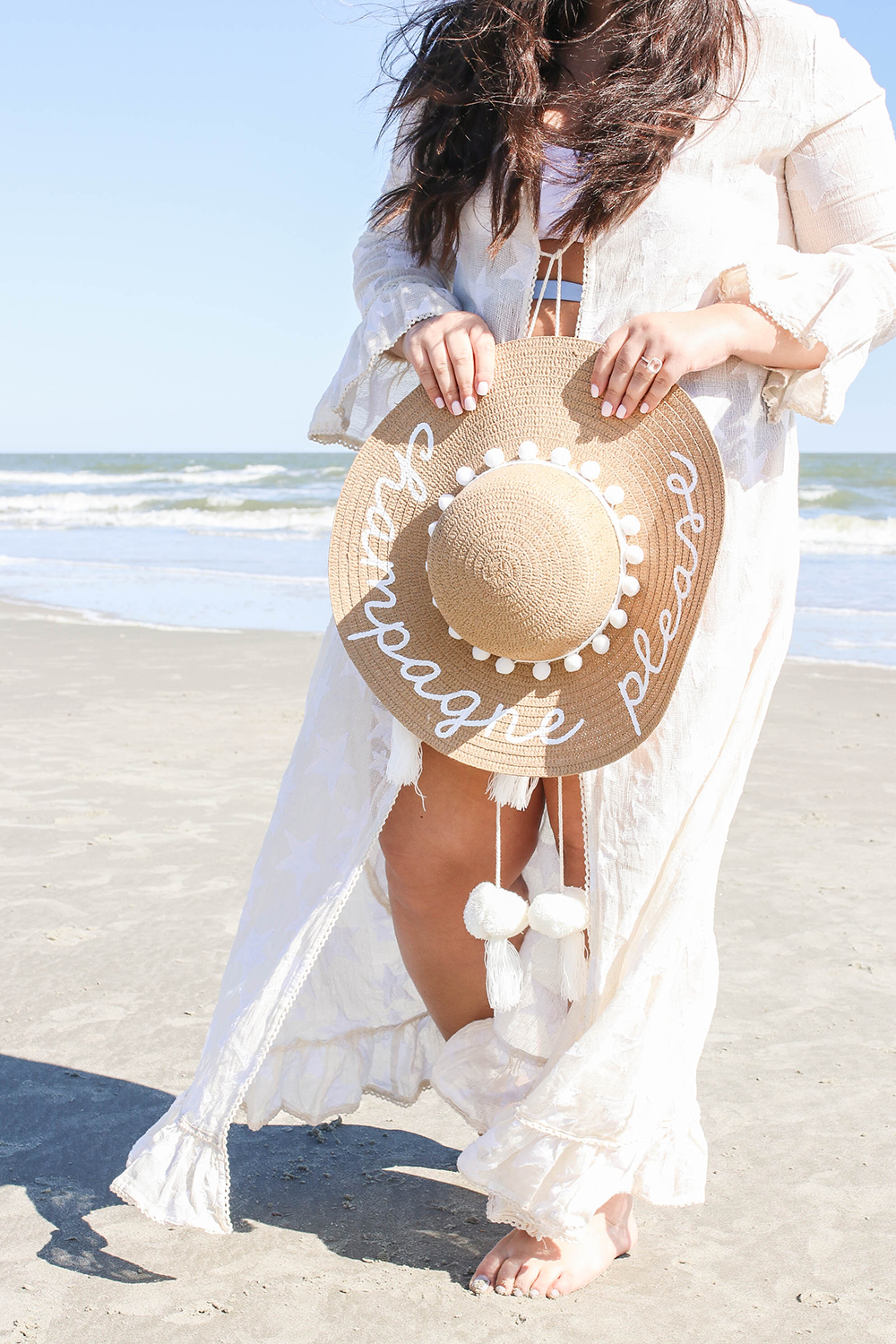 The next day in Charleston, we had our candle making class at Candlefish, which was also a ton of fun! We were able to choose a scent, and create two of our very own candles that we were able to bring home. I always buy Candlefish candles from Anthropologie, so I loved that I was able to actually make one. They have a huge scent library, so everyone was able to create a candle that they really loved. Candlefish was BYOB, so we shared a lot of laughs while making our candles. The class was also very informative which I loved, and it was nice that everyone left with a souvenir to bring home.
My bachelorette trip was everything I could have hoped for, and then some! Thank you to my amazing bridesmaids, family, and friends for taking the time out of your busy lives to spend the weekend in Charleston with me. And thank you to the amazing vendors that helped make the trip a success. Stay tuned for a blog post all about the Bachelorette goody bags I created!
Last Updated: Apr 21, 2023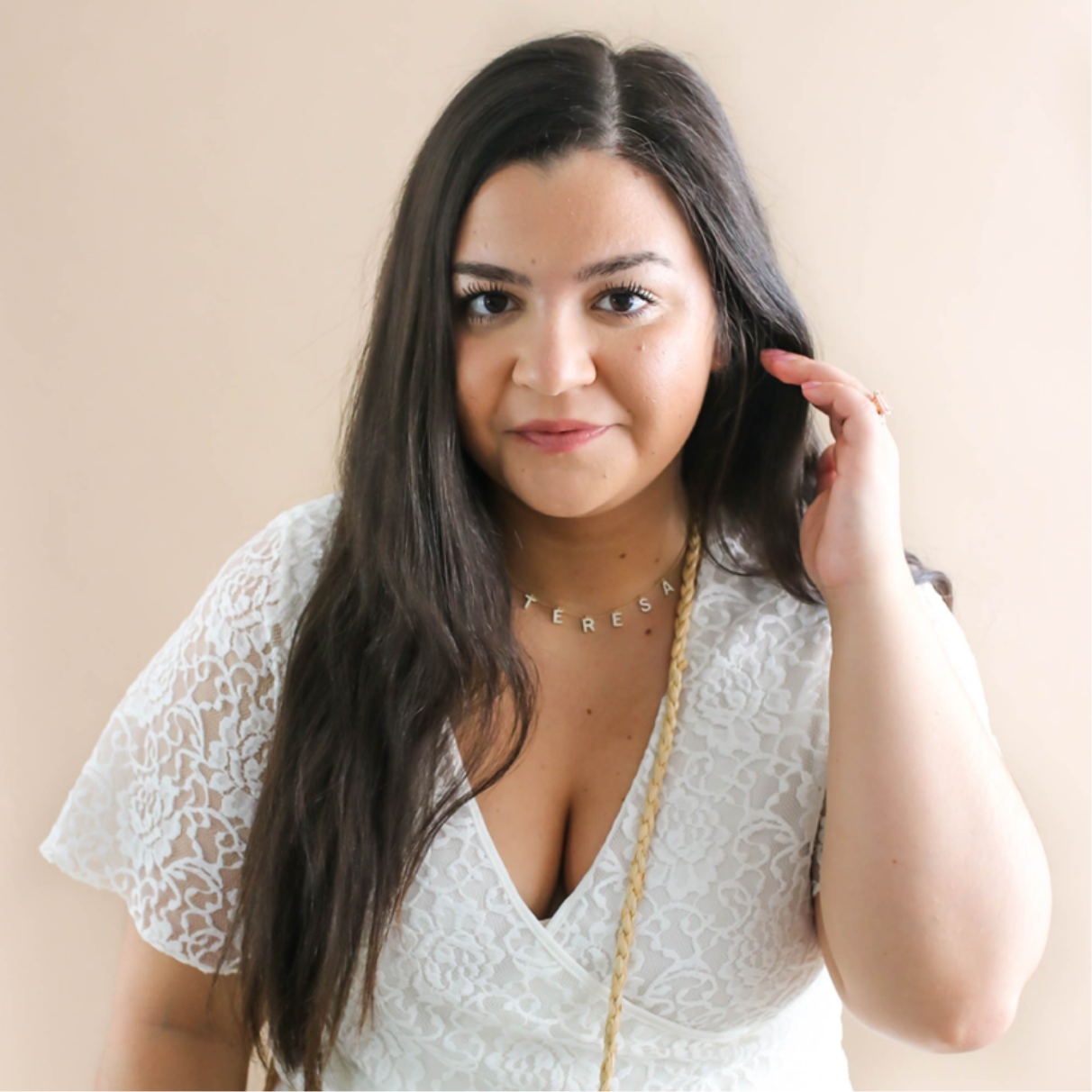 You might also like