15 Best Drugstore Beauty Products Under $10
Please note that some of the links below are affiliate links and I will earn a commission if you purchase through those links. 
The other day I was going about my normal beauty routine, and I noticed that I was using SO many drugstore beauty products. I have no issue splurging on beauty, but it always makes me happy to find great products that work, at affordable prices. There are an overwhelming number of products on the shelves of the drugstore, so I thought I would share the products that have been working for me, in hopes that they'll work for you too! These are all products that I use on a daily or weekly basis, and I 100% swear by them. Best part? Every single product is under $10! How can you beat that? Keep reading to see all 15 of my favorite drugstore beauty products:
True life: I'm obsessed with nude nail polish. Believe it or not, tracking down the perfect shade of nude polish can be tricky. I've tried so many different shades before finding this gem. Essie Bare With Me is a gorgeous nude shade with an apricot tone & gray cast. It's such a flattering shade, and I love how it doesn't clash with anything I wear. *Click here to shop the nail polish.*
A couple of months ago the Kleenex team sent me their new Facial Cleansing line to try. About a month ago I ran out of my usual makeup remover wipes, and so I decided to test the line. I've fallen in love with EVERY single product from the line I've tested so far. The Eye Makeup Removers remove every trace of eye make-up. They're ultra-gentle, smell great, and the wipes are designed in a way that allow you to get into every crease. The Facial Wipes are my favorite for cleansing my skin on the go. Like the Eye Makeup Removers, they're super gentle and remove everything. And lastly are the Cotton Soft Pads that I use to apply Micellar Water. They're very soft and luxe. I should have known that Kleenex would create such gentle, yet effective products. I also love that most of the products come in a refillable dispenser. Very rarely do I display skincare products on my vanity, but because the dispensers are so sleek I don't mind at all!
A couple of weeks ago I shared my Everyday Effortless Braided Waves tutorial, and included the Dove Go Fresh Coconut Dry Shampoo. It's such a fantastic dry shampoo. It smells AMAZING, and doesn't leave any white cast, which is a must when it comes to dry shampoo. *Click here to shop the dry shampoo.*
Out of all my favorite drugstore products, I'd have to say L'Oreal Lash Paradise is my all-time favorite. I have been using it since it was released last year, and it is a complete game-changer. I use it every single day, and every time I apply it I'm still taken aback by how full and long it makes my lashes look. It outperforms every other mascara I've tried (and that's saying a lot). *Click here to shop the mascara.*
I discovered Flower Beauty last year, but it wasn't until earlier this year that I really explored the brand. You guys, their lip products are so good. I swear by their lipsticks and liners. They offer the perfect amount of pigment, and the consistency is ultra creamy. I have been wearing the shade Spiced Petal nonstop lately.
I don't think I could live without Garnier Micellar Water. Throughout the year I switch back and fourth between make-up wipes and other make-up removers, but I always seem to come back to the Garnier Micellar Water. It's so gentle on the skin, and it removes EVERYTHING. You wouldn't think something so gentle would have the strength to remove eye make-up and layers of foundation, but it does. If you have sensitive skin, I especially recommend it! *Click here to shop the micellar water.*
I discovered TRESemme Micro Mist Hairspray earlier this year and there is no turning back. It is so lightweight, yet provides unbelievable hold. I'm very picky about hairspray because it has a tendency to weigh down your hair, but the Micro Mist is honestly unreal. It smells great too! *Click here to shop the hairspray.*
Over the past year I've started to develop darkness under my eyes, and this concealer is one of the only ones that can cover it. I've tried MANY different concealers, and I am so impressed by how full-coverage and creamy this one is. I never worry about creasing either which is a total plus! *Click here to shop the concealer.*
I don't usually wear blush, but that all changed when I tried the Physician's Formula Butter Blushes, particularly the shade Plum Rose. It leaves such a natural, pretty pop of color on my cheeks, and the formula is amazing. I can't get over how light and buttery it feels. The scent is also incredible! *Click here to shop the blush.*
The Maybelline Fit Me Powder is my holy grail powder. I use it every single day. I use it to set my foundation, but I also wear it alone if I'm in a rush or want to keep my make-up to a minimum for the day. It's great for girls with oily skin like myself. *Click here to shop the powder.*
While I've been using the Freeman Sweet Tea + Lemon Peel-Off Clay Mask for the shortest amount of time, it became a favorite almost instantly. I love the way it makes my skin look and feel after using it. It also peels off easily which I totally appreciate. It is one of the most satisfying feelings to peel off this mask and uncover, soft smooth skin. I also really love the sweet scent. *Click here to shop the mask.*
Since I heat style my hair pretty frequently I thought it was time I start using a heat protectant. I love this particular one from Dove! It smells great, and I feel like my hair has been less frizzy since I started using it before blow drying. *Click here to shop the protection spray.*
I hope you enjoyed this round-up of my favorite drugstore beauty products. What are your favorite drugstore beauty products?
This post contains samples sent by PR for consideration. As always, all thoughts and opinions are completely my own.
Last Updated: Sep 8, 2019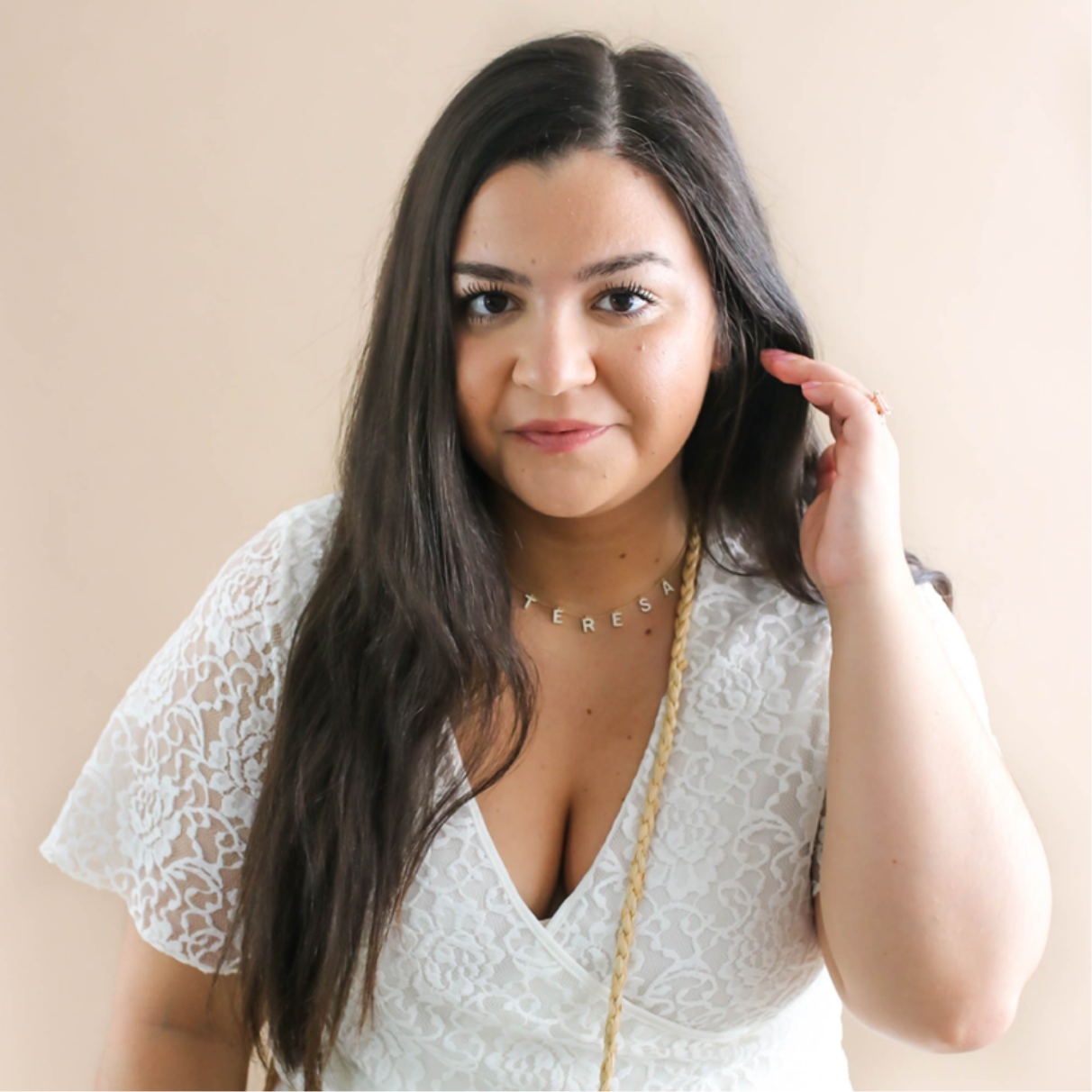 You might also like