My Sephora Spring Sale Recommendations
I'll never forget when my aunt introduced me to Sephora when I was about 12 years old. I can still see the little black and white bag she had filled with goodies. As soon as I was old enough to go shopping at the mall with my friends, my Sephora obsession began and it hasn't slowed down since. They're still my go-to store for all things beauty. Every year I look forward to their Spring Sale and stocking up on all of my favorites. The Sephora Spring Sale is tiered. The higher your membership with Sephora (which is based on how much you purchase throughout the year), the higher your discount. Each level of membership also has a specific week where they can shop the sale. Keep reading for a full breakdown of the sale details, as well as my top recommendations.
I have been using this deodorant for over five years and nothing works as well as it does. I initially hesitated to try it, because it is quite pricey for a deodorant but after seeing so many people rave about it, I eventually caved. It's now the only deodorant that I use, and because I love the scent so much, I now also use the Donna Karan Cashmere Mist Lotion. To save money, I typically only purchase it during this Sephora Sale, as well as during the Nordstrom Anniversary Sale.
I purchased this palette earlier this year and it has quickly become one of my favorites. Money Can Buy Lipstick first started as a beauty blog and at the time I would purchase every palette known to man. Eventually I realized that was kind of wasteful, and so I took a break from buying eyeshadow palettes. Earlier this year, I realized that my palette collection had completely dwindled and was on the market for a new one. When I first saw the Huda Beauty palette, I knew it would be a perfect addition to my collection. I tend to stick to neutral eyeshadow shades, and I love this palette because it not only includes a bunch of great neutrals, but also a few fun shades for when I want to experiment!
Speaking of eyeshadow, the Stila Liquid Eyeshadow is a longtime favorite. I love the pop of shimmer it gives without being over the top. My favorite shade is Kitten. My makeup artist actually used it for my wedding makeup.
Lip masks are my new obsession and the Tatcha Kissu Lip Mask just might be my favorite ever. It makes my lips feel incredibly hydrated, and it has the most luxurious consistency!
I only started using Dae recently, but the line of haircare products has become an instant favorite. It was started by blogger Amber Fillerup, who is known for her gorgeous locks, so I knew I couldn't go wrong. After spending the better part of a month caring for my dad, my hair was looking rough. In full transparency, I was barely washing, brushing, or caring for my hair in general. The Dae Hair line was able to breathe life back into my hair and it has never felt better. It also smells incredible too!
Another shampoo and conditioner combo I love is the OUAI Shampoo & Conditioner for Thick Hair. The formula is so moisturizing and hydrating, and I truly feel like it was formulated for those with thicker hair like myself. It makes my hair feel super clean and luxurious, and I love the scent too. They also have different versions for those with fine and medium hair.
I have been obsessed with the brand Summer Fridays since the day they launched. The Overtime Mask specifically is one of my favorites. It gives my skin an amazing glow and has helped tremendously with texture.
This blush shade is one of my favorites ever. I use it almost every single day.
I started using the Too Faced Born This Way Foundation about two years, and while I've tried other foundations in between, I somehow keep coming back to it. I love how full-coverage it is, and it applies well to my combination skin.
The T3 curling wand has been my go-to for years. I've tried dozens of curling wands, and nothing compares. I'm able to quickly and easily curl my hair. The tapered silhouette allows me to achieve both tighter and looser styles.
I purchased two packs of these scrunchies when I was at Disney Springs last year and I have been using them ever since. I own a bunch of silk scrunchies, but they're all much larger. These are great because you get the benefits of a silk scrunchie with more of a hair tie look.
Becca Champagne Pop is a must for any beauty lover. It is the perfect highlight shade and the only highlighter I've religiously used for years.
Out of all of the Naked palettes released by Urban Decay, the Naked 3 has always been my favorite. The shade selection is exactly my style and they apply beautifully.
While I've used and tried many different beauty sponges, I always seem to come back to beautyblender. It just never fails me. This one is especially fun because it changes colors!
While these Tom Ford cream eyeshadows are on the pricey side, they have become a staple in my makeup routine. I love the consistency of them, and the fact that I can quickly swipe them on my eyelids for a little color. They're very no-fuss which I appreciate.
I mentioned earlier that after using the Donna Karan Cashmere Mist deodorant I became obsessed with the scent. I'm not typically a huge fragrance person (strong scents give me headaches), but I love the scent of Cashmere Mist. I feel like it's just enough without being overwhelming. This is now my go-to everyday lotion and I use it in place of perfume.
I have been using Nudestix pencils since the brand launched. They are unbelievably creamy and they apply flawlessly. They're perfect for achieving that "no make-up" make-up look.
While I have combination skin, it does tend to lean more towards the oily side. Urban Decay All-Nighter is one of the best setting sprays out there. It keeps my makeup in place all day!
This hairspray is one of the first products I ever used by the brand OUAI and it's definitely what made me fall in love with the products. It has amazing hold without making my hair stiff or sticky, and I love the scent.
Last Updated: Aug 6, 2020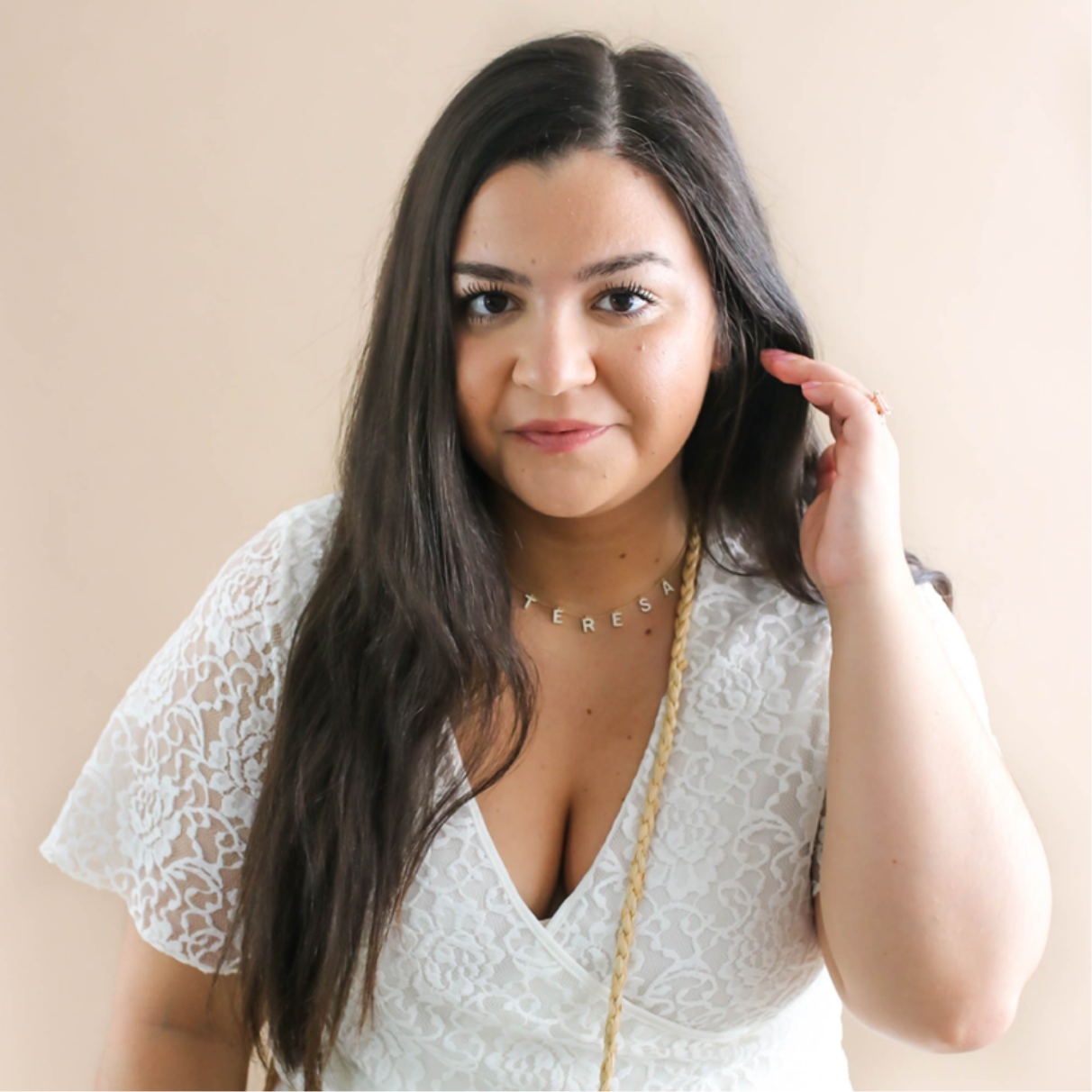 You might also like