Blush and Gold Cloffice + Organization
Shop: Closet System | Ceiling Fan c/o | Hangers | Rug
My cloffice is possibly my favorite room in our apartment. I love having a space that is both functional and inspiring. Because I work from home, I spend quite a bit of time in the cloffice which is why it's so important to me that it stays organized (and pretty). The closet system I use is the IKEA Pax System, and it is definitely one of the better purchases I have made. It's completely customizable and I'm able to store a ton in it. We have limited closet space since we live in a two bedroom apartment, so having this system makes a world of a difference.
Aside from doing a little bit of rearranging, the biggest change in the cloffice was the installation of a new ceiling fan from Hunter Fan Company. Our previous fan was so hideous that I would strategically take photos so that you couldn't see how awful it was. Now that we installed the new beautiful Hepburn Fan in Satin Copper I basically do the opposite. It is quite possibly the most gorgeous fan I have ever seen! As many of you know, we have Hunter and Casablanca Fan Company fans throughout our entire apartment, and they have transformed our home. They are the perfect finishing touch! Our old fans put a damper on our designs, but now each room looks 10x more modern and sleek because of our new fans from Hunter and Casablanca. I made a joke to my dad that I want to re-install the old fans before we move out so that we can take all the new pretty fans with us! I was only half kidding.
---
On the opposite side of the closet system, I have a desk set-up that I work from everyday. What I love about this particular desk is the amount of shelf space. I'm able to keep everything I need within reach which makes my days 10x more productive.
Shop: Desk | Chair | Drawer Knobs | Rolling Cart | Desk Organizer | iPhone/Apple Watch Stand | Clear & Gold Canisters | Scissors | Stapler | Tape Dispenser | Tumbler | File Organizer | Vase | Decorative Glitter Knot | T Sign | Pencil Cup
What do you think about the recent upgrades to the cloffice? Are you considering adding a cloffice to your home?
Last Updated: Oct 13, 2019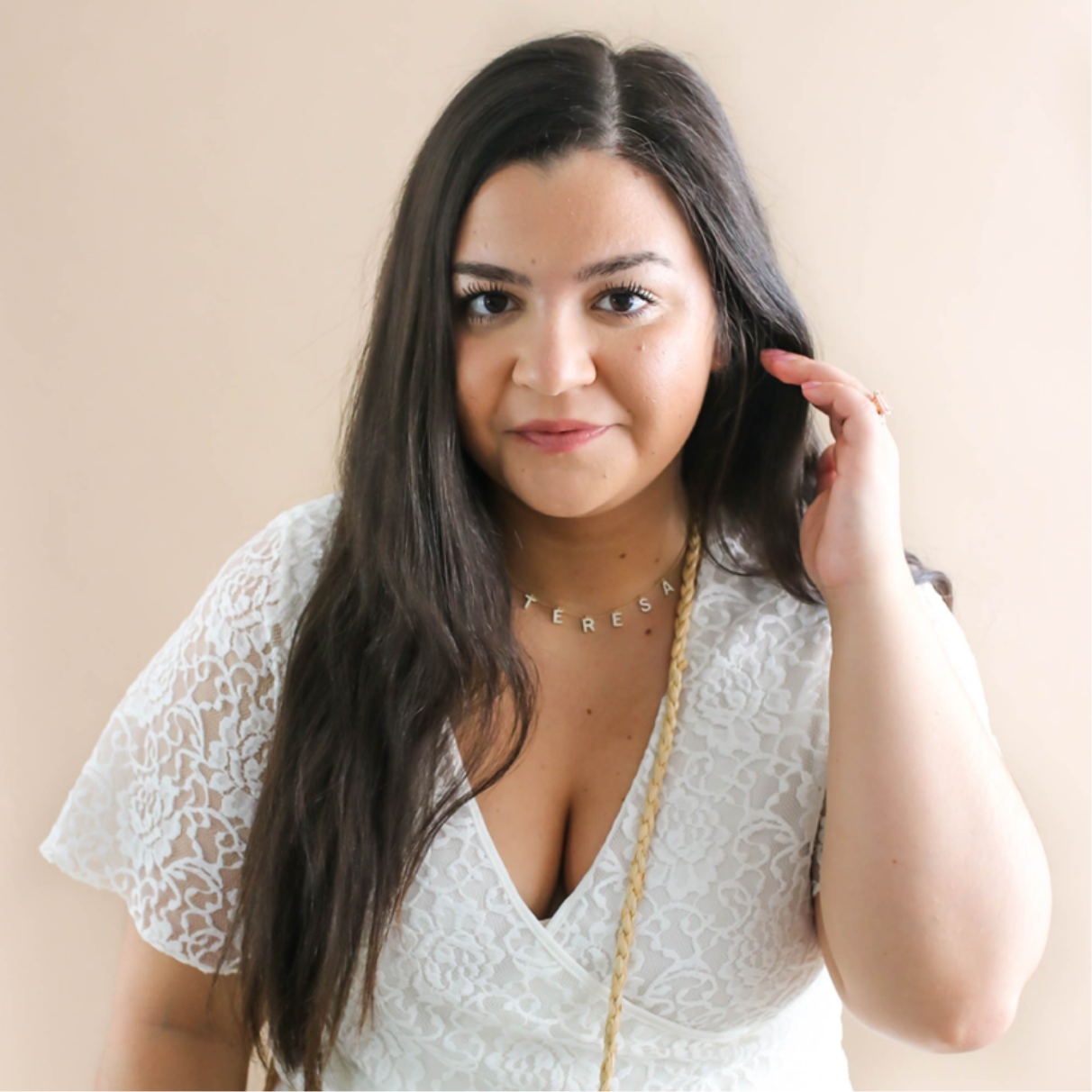 You might also like