Last summer I started a series on the blog where I share the top ten best-selling products from the month before. Basically, each month I'll go through my analytics to find the ten best-selling items from the previous month according to all of you! It's so interesting to see what you guys have been shopping and loving. Here are the top ten best-sellers from January, according to Money Can Buy Lipstick readers:
1. Apple Watch Band | When I shared these Apple Watch bands on Instagram a few weeks ago, you all went crazy for them! And rightfully so. They're so unique, well-made, and surprisingly affordable (under $50). I started consistently using an Apple Watch about 2 months ago, and I love that I'm able to switch out the bands based on my mood, what I'm doing, and what I'm wearing. *Click here to shop the Apple Watch bands*

---
2. Tote Organizer | You all know I am all about organization this year. With the wedding around the corner, and life busier than ever, I'm constantly looking for ways to streamline and simplify my daily life. This tote organizer has been a complete game-changer. I'm able to fit everything inside my tote, without having to constantly scramble to grab something inside of it. My sanity has thanked me. *Click here to shop the tote organizer*
---
3. Travel Makeup Case | After the wedding (and honestly even before), Matt and I plan on doing a lot of traveling! When I found this travel beauty case, I knew it would be perfect. It has removable dividers, so you can customize it based on what you're packing. I have it in the rose gold shade, but I'm thinking of getting the smaller version in pink for quicker trips. *Click here to shop the travel makeup case*
---
4. Acrylic Hangers | I'm glad everyone loves these acrylic hangers as much as I do! Since the wardrobe system I put in my office doesn't have any doors, it was important that all of the hangers match (since everything is constantly on display). These hangers are ultra-thin so I'm able to maximize the space in my wardrobe. I also love how durable they are! When I was using velvet hangers, I would accidentally snap them in half constantly. These have proven to be indestructible so far! *Click here to shop the acrylic hangers*
---
5. Sunglass Stand | An oldie, but a goodie! I love when older products I've shared resurface and stand the test of time. I still love this sunglass stand as much as I did when I first purchased it! I keep meaning to order more. *Click here to shop the sunglass stand*
---
6. Monogram Candle | This candle is still a favorite! The scent is amazing, and I love the jar. It looks so cute wherever I put it. *Click here to shop the candle*
---
7. Spotted Rug | About a month ago, I found this rug and knew it would be perfect for the cloffice. I had a different area rug in the cloffice before, but it was a little on the small side. I love how this runner perfectly "runs" alongside my closet system. I also love how the bold print adds extra personality to the space! *Click here to shop the rug*
---
8. Mid-Century Desk | I've been using this desk as my vanity for well over a year now, and it was seriously one of the best pieces of furniture I've ever purchased. I'm actually working on a blog post where I style it three different ways, showcasing just how versatile and well-made the desk is. *Click here to shop the mid-century desk*
---
9. Mirror | I can't believe I was ever hesitant about buying this mirror. I'll be honest, I was initially turned off by it's price, but it's quite honestly one of the most gorgeous pieces I have ever purchased. It's even prettier in person! I actually just ordered a second one (slightly larger) to use at our wedding (and in our home afterwards). *Click here to shop the mirror*
---
10. Ted Baker Pumps | When I spotted these pumps last fall, I knew they would be perfect for my bridal shower. You all know how I feel about rose gold. They're beautifully made, and make such a statement which I love! *Click here to shop the pumps*
Did you grab any of these pieces last month? Or do you plan to shop them now?
Last Updated: Sep 8, 2019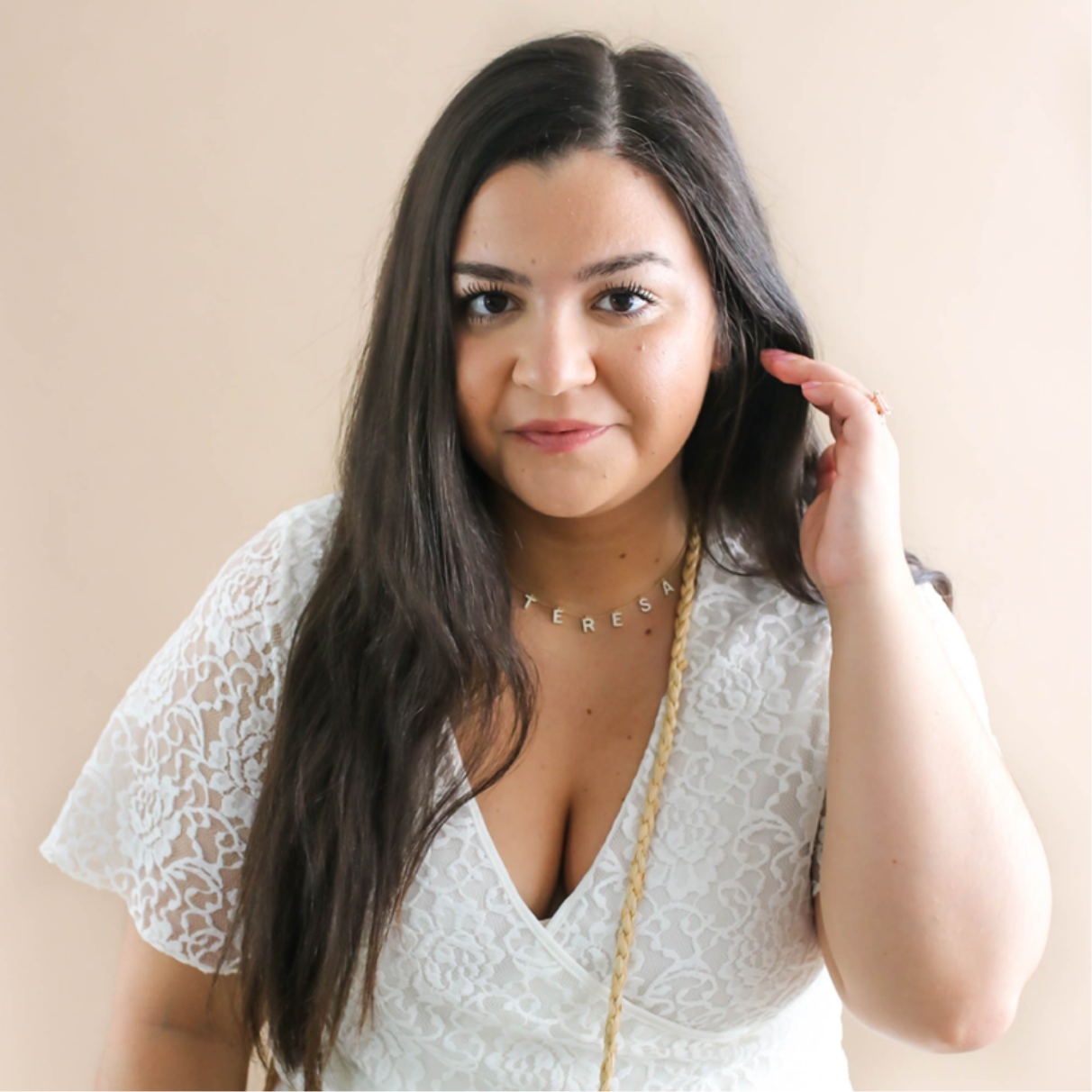 You might also like