Since it's the first official day of October, it's time to share the most popular purchases from MCBL readers. For those of you who are new to this series, each month I go through my analytics to find the ten best-selling items from the previous month according to all of you! It's so fun to see what everyone is buying and loving, and it helps me know what type of content I should share next. There were a few repeats from last month, but I thought I'd skip those this month since you can check them out in my August Best Sellers. Here are the top ten best-sellers from September, according to Money Can Buy Lipstick readers:
1. Pink Wireless Keyboard and Mouse Combo | The moment I shared this keyboard, you guys went crazy for it. I initially purchased it out of necessity, since the keyboard on my laptop was broken, but now I use it because it's so comfortable (even with my new laptop). *Click here to shop the keyboard & mouse combo*
2. Gold Makeup Organizer | Last month when I was redecorating my vanity, I knew I needed additional storage for my makeup, but I didn't want to spend a lot. When I came across this organizer for under $25, I knew it would be perfect. The quality is great, and I'm able to fit just what I need in it. *Click here to shop the gold makeup organizer*
3. Velvet Pumpkins | Another item that everyone went crazy for are these velvet pumpkins, and rightfully so. Now is the time to shop for fall decor, and these velvet pumpkins are so unique! I went a little crazy and bought 6 of them. *Click here to shop the velvet pumpkins*
4. Pumpkin Doormat | I am obsessed with sassy doormats. I just think they're so fun! With the fall season upon us, I was excited to buy one that was more fall appropriate, and couldn't resist this one. *Click here to shop the pumpkin doormat*
5. Bridesmaid Silk Sleep Mask | This next popular purchase is actually an item I featured in my bridesmaid boxes. I love that I have so many readers recreating the boxes and including these gorgeous sleep masks. *Click here to shop the bridesmaids sleep masks*
6. Vanity Organizer | It seems you all love when I share makeup organizers, because this one from Anthropologie was also a top-seller in September. This one is a bit pricer than the other one I shared, but it definitely has a more unique look and feel. I specifically love this one for organizing my makeup brushes and lipsticks. *Click here to shop the vanity organizer*
7. Tufted Pom Rug | Because we spend most of our time in our living room (and have a dog), I wanted a durable rug for the space. I was thrilled when I came across this one because I not only loved the design, I also loved that the texture was more like an indoor-outdoor rug. *Click here to shop the tufted pom rug*
8. Stay Home Throw Pillow | You know I can't resist a good throw pillow. I've been switching this one back and fourth between our bedroom and living room because I can't decide where I love it more. It's ultra-soft, and I'm in love with the embroidery on it. *Click here to shop the pillow*
9. Tripod Table Lamp | When we were redecorating the bedroom last month we were in need of new lamps. While I loved our marble ones, we accidentally broke one, and figured that was a sign to start fresh and try a new style. I didn't want to spend a lot on the new ones, so of course I turned to my go-to store, Target. When I found these, I knew they would be perfect for the space, and I was very happy that they were under $40 each. *Click here to shop the lamps*
10. Gold Display Box | Another item I was in need of when redecorating our bedroom was a piece to organize my jewelry, as well as any odds and ends. When I spotted this organizer, I couldn't resist it. I love how it has an Anthropologie-vibe without the price tag. *Click here to shop the display box*
Were you inspired to buy anything you saw featured on MCBL this month?
Last Updated: Sep 8, 2019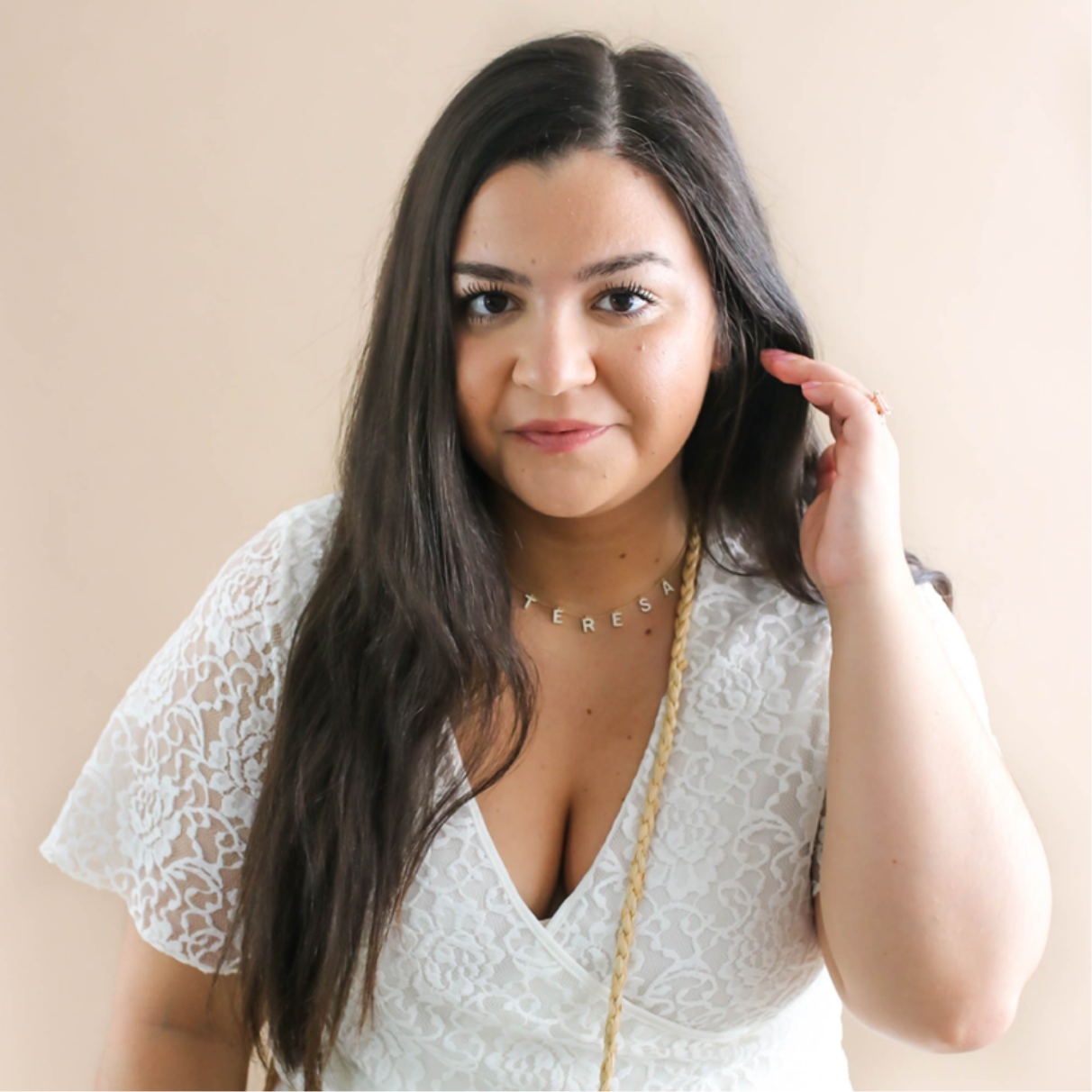 You might also like