I thought it would be fun to start a series where I round-up the most popular items from my blog every month. Basically, each month I'll go through my analytics to find the ten best-selling items from the previous month according to all of you! It's so interesting to see what you guys have been shopping and loving. Here are the top ten best-sellers from August, according to Money Can Buy Lipstick readers:
1. Mid-Century Mini Desk | This desk has been a top-seller here on Money Can Buy Lipstick for months, and rightfully so. I use it as a vanity in our bedroom, but it's compact size makes it perfect for so many different spaces. *Click here to shop the mini desk*
2. Gold & Marble Bookcase | The moment I spotted this bookcase, I knew I needed it for my office. It's such a great price-point considering how large and well-made it is, and the marble print looks very realistic. Actual marble bookcases can set you back close to $1,000, but this lookalike is a steal at just over $300. This bookcase always seems to sell out, so if you're thinking about purchasing it, definitely grab it when you can. *Click here to shop the bookcase*
3. Tufted Tassel Throw Blanket | I love a good throw blanket, and apparently so do all of you! I first shared this pretty rose-colored blanket during my living room makeover, and everyone went crazy over it! It's so beautifully made, and I've actually purchased it in beige as well. *Click here to shop the blanket*
4. Velvet Chair | This velvet chair has been a best-seller for Money Can Buy Lipstick ever since I first shared it months ago. I use it as a desk chair, and it's unbelievably comfortable. It looks very luxe in person, which is amazing considering its pretty affordable price tag. *Click here to shop the chair*
5. Sunglass Stand | This sunglass stand is one of my favorite organizers, and at just under $10 it's a total steal. I am the queen of losing my sunglasses, and these stands keep them all in one place. They're also much safer on the stand, versus stuffed in some drawer where they can get scratched or break. *Click here to shop the sunglass stand*
6. iPhone Stand | This iPhone stand is actually one of the most popular purchases from my blog ever. I've accumulated a few of these over the past few months, and they're seriously the best. They're great for watching your favorite shows, or multi-tasking in the office. *Click here to shop the iPhone stand*
7. Primrose Mirror | This mirror is an absolute stunner, and it's no surprise that all of you love it as much as I do. It's definitely an investment, but well-worth the higher price tag. I currently have it styled in our dining room, but I'm considering moving it to our bedroom dresser. It's a versatile piece that can work in so many spaces. *Click here to shop the mirror*
8. Velvet Bed | Our velvet bed has been a favorite amongst MCBL readers for quite some time. And I was so happy to see that some of you actually purchased it! This bed is seriously my favorite bed I have ever owned (with the exception of the canopy bed I had when I was 8). It's made so beautifully, and the blush velvet gives it a unique look. *Click here to shop the velvet bed*
9. Blush & White Pullover | Every time I share this pullover, everyone goes crazy for it! I've had it for over a year and it's still one of my favorite pieces. It's super soft, and the blush & white combo is right up my alley. *Click here to shop the pullover*
10. Marble & Gold Lamps | I love these lamps! They're so versatile, and they can work it so many rooms. We've had them in both our bedroom and office, and I can't decide where I loved having them more. They look and feel very high-end, which is amazing considering their pretty reasonable price tag. *Click here to shop the lamps*
I can't wait to share the September best sellers next month!
Last Updated: Sep 8, 2019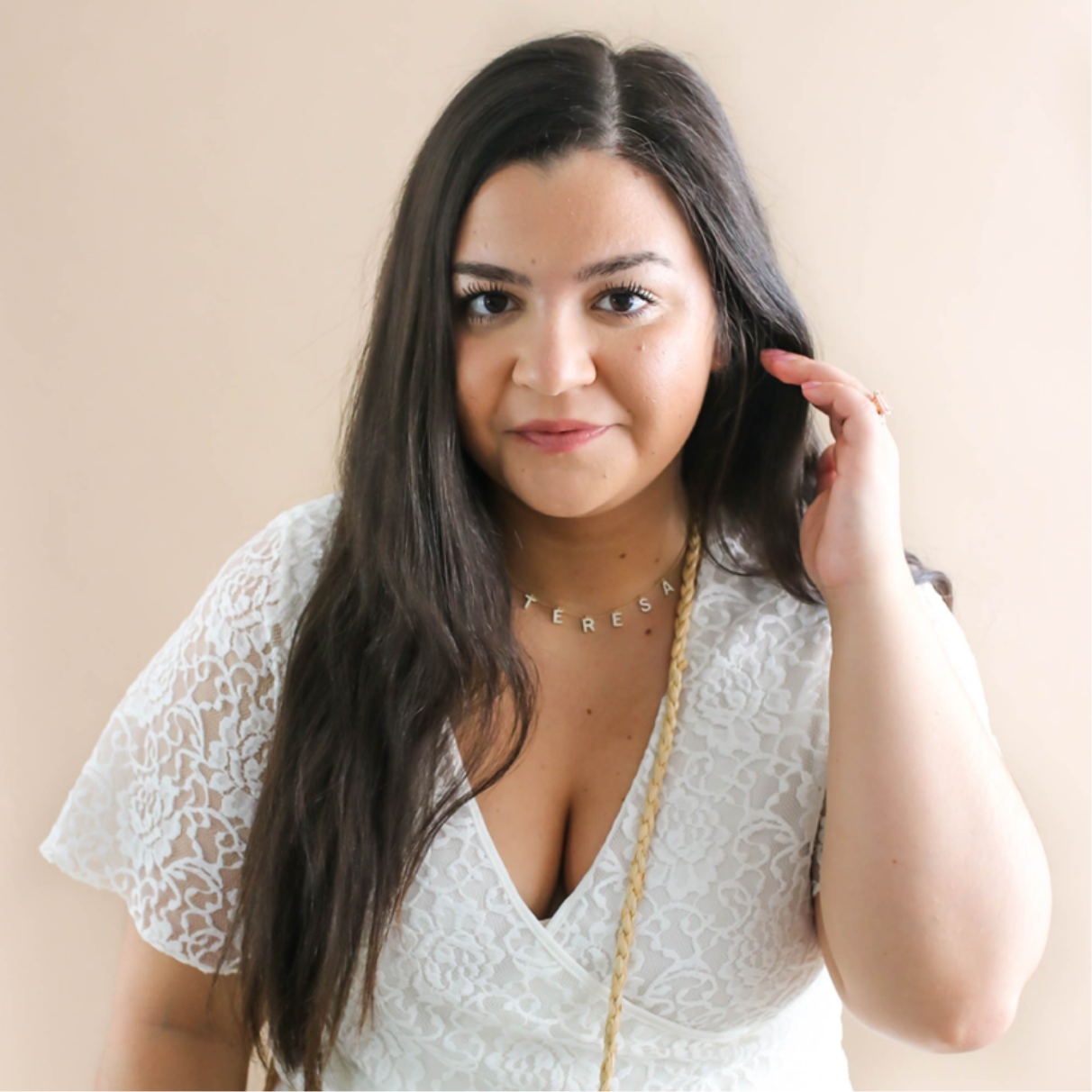 You might also like