Styling A Vanity In A Small Space
Please note that some of the links below are affiliate links and I will earn a commission if you purchase through those links. 
Living in a New York apartment means getting creative when it comes to decorating and organizing. When space is limited, you have to be smart about what you put where. The best thing I have learned after years of living in college dorms, and now in an apartment, is multifunctional furniture is key. Finding pieces that serve multiple purposes helps you maximize your space and prevent clutter. I've always wanted a vanity in my bedroom but because the room is on the smaller side, I didn't think it was possible. Since I didn't have a designated space to do my hair and make-up, my beauty products and toiletries ended up everywhere. After finally becoming fed up with doing my make-up over the bathroom sink, I knew there had to be a better way. That's when I realized I could replace my end table with a small desk, having the desk function as both a vanity and nightstand. It was seriously the best idea I've had in awhile and I love having a corner of the bedroom dedicated to getting ready!
Mid-Century Mini Desk | Gold Round Mirror | Mini Mirror | Love Balloon Sign | Faux Fur Ottoman | Rug | Bamboo Handbag | Travel Beauty Case | Jewelry Tray | Diptyque Baies Candle | Down Comforter | Velvet Pillow Cover | CEO Trinket Tray | Chanel Hand Cream
Because I wanted a piece that functioned as both a vanity and a nightstand, I didn't want your standard vanity. I ended up finding the perfect mini desk that fit in the space, and had the potential to be transformed into a vanity by adding a mirror. Plus if I ever decide to switch things up, the mini desk can be reused in a million different places throughout our home. I opted for a stool rather than a chair because it could be pushed under the vanity to save even more space. Since the desk has only one drawer, I used acrylic drawer organizers to make space for all of my different products. To complete the vanity, I decorated it with some cute decorative pieces, as well as my favorite beauty accessories.
Mid-Century Mini Desk | Gold Round Mirror | Mini Mirror | Love Balloon Sign | Faux Fur Ottoman | Rug | Bamboo Handbag | Travel Beauty Case | Jewelry Tray | Diptyque Baies Candle | Down Comforter | Velvet Pillow Cover | CEO Trinket Tray | Chanel Hand Cream
I recently decided to switch up the decor on the vanity a bit, so I thought I'd share an updated look here:
Marble Lamp | Small Mirror | Makeup Organizer | Sunglass Stand | Suede Box
Last Updated: Sep 8, 2019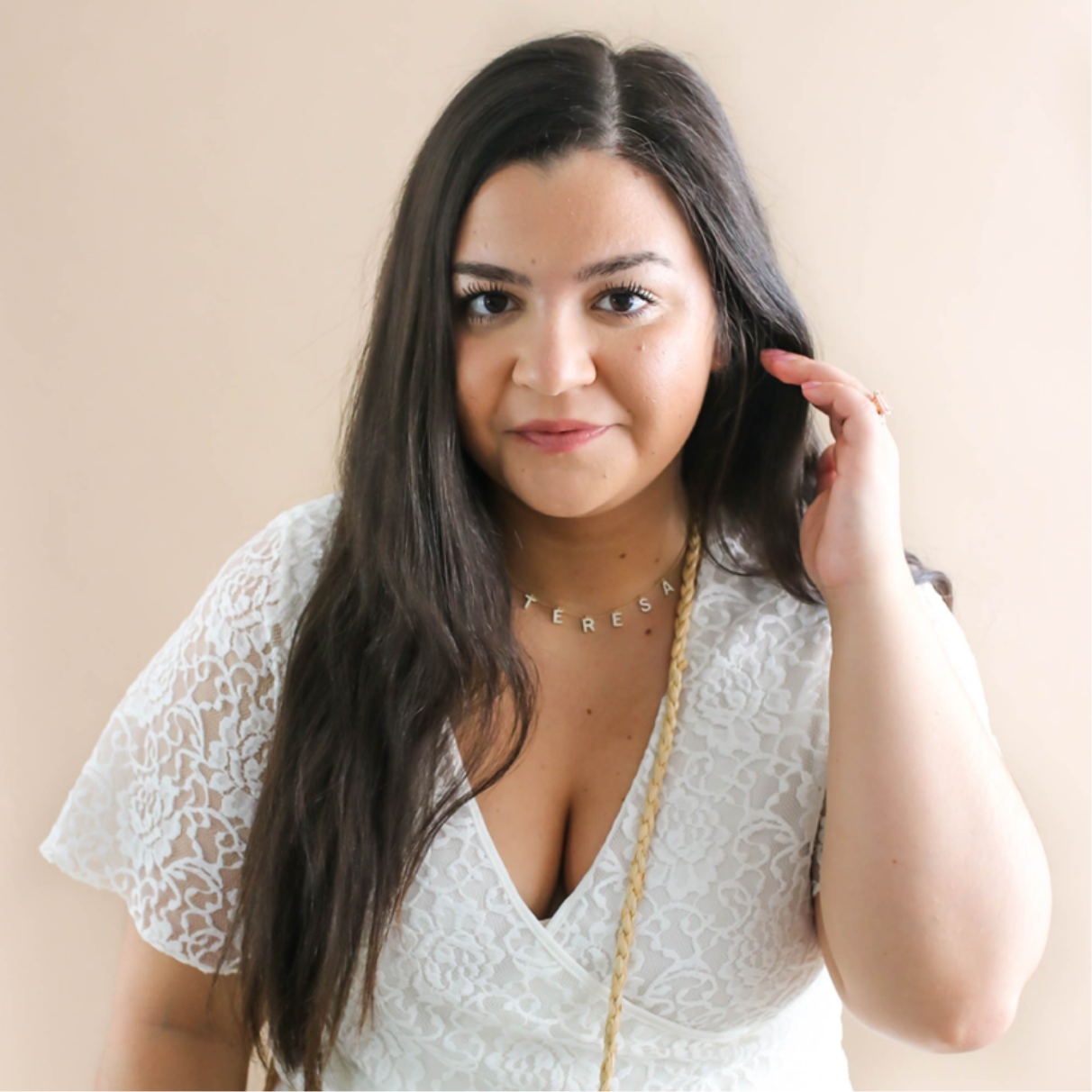 You might also like