Our Bed Bath & Beyond Registry Favorites
This post is sponsored by Bed Bath and Beyond.
I'll be totally honest, registering for gifts was something I was really looking forward to after getting engaged. It's something I'd always see in wedding movies, and it just seemed like a really fun wedding planning activity to do together, especially since I'm someone who loves all things home and home decor. However, once I started looking online at different sites and products, I'll admit that I got completely overwhelmed. There were so many items to choose from. My mind flooded with thoughts. "What do we really need?" "How much should we register for?" "Is that too expensive?" We decided that getting help from an expert was probably the best thing we could do, so we made an appointment at the Bed Bath and Beyond store in Westbury, and met with a wedding registry consultant.
Our In-Store Registry Experience
From the moment we stepped into Bed Bath and Beyond, our consultant, Annette, put us completely at ease. I'm convinced she actually knows everything. She helped us pinpoint our style as a couple, and figure out what products made the most sense for us and our lifestyle. She took us section by section, explaining the different products, and why we might consider registering for each particular item. We discovered and registered for so many different items that I didn't initially consider at first. Her advice was truly invaluable, and she shared a bunch of tips that I swear I'll remember forever. One that really stuck out to me, was the idea of registering for three different sheet sets; one on your bed, one in your closet, and one in the wash. Why didn't I think of that? Matt and I are always scrambling when we need to change our sheets, and it makes so much more sense to have more than one of the same set. We decided to register for two, since we'll still be living in our smaller apartment post-wedding, but I thought it was absolutely genius.
Another great point our consultant made, was that a lot of family members and friends will buy off your registry post-wedding. Whenever her nieces and nephews get married, she continues to buy off their registry for the holidays following their wedding. So if you feel like it's too late to register, it definitely isn't! A lot of people want to send gifts during this season of your life, and they'd rather buy you something you really want and asked for. Your registry actually lasts for 2 years! The best part? After your wedding, you get a 20% discount on any remaining items on your list. We honestly had the best time registering for gifts, and I wish I could do it all over again. I'd be lying if I said using the registry scanner gun wasn't the coolest thing ever! 🙂
---
Why We Registered at Bed Bath & Beyond
When you first get engaged, you'll find that there are a million different wedding registries out there, but honestly none of them compared to Bed Bath & Beyond. Their website is so easy to use, and the app makes editing and tracking your registry so simple. While I highly recommend the in-store registry experience, their online tools are the best out there! They even have a feature which allows you to track who sent you what and whether or not you sent a thank you card yet. It has been invaluable! Most of all, it was the knowledge of the registry consultant that really set Bed Bath and Beyond apart. Wedding planning and registering is all uncharted territory for me, and I'm sure for many others, so it was nice to be guided by someone with so much insight and wisdom!
We were also drawn to Bed Bath and Beyond's incredible selection. I swear their store goes on and on forever. They have everything you could possibly need. And just when we thought we saw it all, we went online and found even more.
---
Our Top Registry Picks
Now that we've been registered for a little while, and my bridal shower has passed, I thought it would be fun, and helpful to round-up our top registry picks. Hopefully it'll give you a bit of inspiration if you're newly engaged, or just in some need of new home products!
I have been wanting a Le Creuset Dutch Oven for the longest time, and it's something I always knew I would put on my wedding registry. So many people swear by it, and I'm excited to use it for years to come.
My mom has always had a thing for dinnerware, and I'm pretty sure she passed the obsession down to me. I particularly love this set because of how elegant and simple it is. You can definitely dress it up or down depending on the napkins, tablecloth, and place settings that you use. I think it's a classic set that will stand the test of time.
After we selected our dinnerware, I knew gold flatware would complement it best. This gold flatware set is even more beautiful in person, and I love how perfect they are for everyday use, despite how fancy they look.
Matt was definitely most excited to register for a vacuum, and I don't blame him. Up until now we only had a handheld one, and we would borrow my parent's from time to time. You guys, having a Dyson Vacuum is life-changing. We can never go back. It's so lightweight, Merlin-proof (which I thought was impossible), and I specifically love how the Dyson Cyclone V10 can be transformed into a handheld too! It's so versatile, and a must-have for your wedding registry.
Even though we focused on more "practical" products, it was important to us to register for a few keepsakes as well. We love these Kate Spade mugs, and will treasure them forever.
Before we learned more about wedding registries, I didn't know registering for luggage was a thing, but I'm so glad it is. You'd actually be surprised by how many different types of products are wedding registry friendly! This luggage set is even prettier in person, and we can't wait to use it the weekend of our wedding, since our wedding is out of state.
I am someone who absolutely swears by KitchenAid mixers. I had one before we got engaged, but definitely needed an upgrade. Having a mixer makes baking so much easier!
Nothing compares to a great towel set! I love this set from Wamsutta because the quality is amazing, and it's simple. I find simple designs tend to wash and last longer.
Bedding is another great category to register for! I am so in love with this duvet cover. It's simple, with just enough detail, and Matt was pleasantly surprised that I opted for white, and not pink.
Another item that I knew I wanted to register for was the Smeg Electric Tea Kettle. I drink tea almost everyday, and I also make a lot of soups that require boiling water. This tea kettle boils water unbelievably fast, and I love the vintage feel of it. It looks so cute on our counter!
Matt is a big coffee drinker, so a new coffee maker was a must. All of our friends rave about Nespresso, so we're excited to start making lattes at home!
Matt and I were in desperate need of new pillows, so it was one of the first things we added to our registry. There is no turning back now that we've used our MyPillows. They're amazing!
Matt and I love entertaining, and I love pink, so we thought these goblets would be perfect for future get-togethers and holidays.
These wine glasses match our dinnerware set perfectly! The long stems made them look extra elegant and luxe.
We love this laundry basket, because it doesn't actually look like one! I have a thing for items that are pretty AND practical.
---
I hope all of this information helps you better navigate the wedding registry process when it's time for you to register! Registering at Bed Bath and Beyond was seriously one of the best decisions we've made, and it was one of the few wedding planning tasks that was stress-free 🙂 If you're engaged and ready to register, you can schedule your in-store appointment here. Also, be sure to keep an out eye for any Rock your Registry in-store events in your area, where you can get expert advice, while enjoying free gifts, food, and drinks!
Last Updated: Sep 8, 2019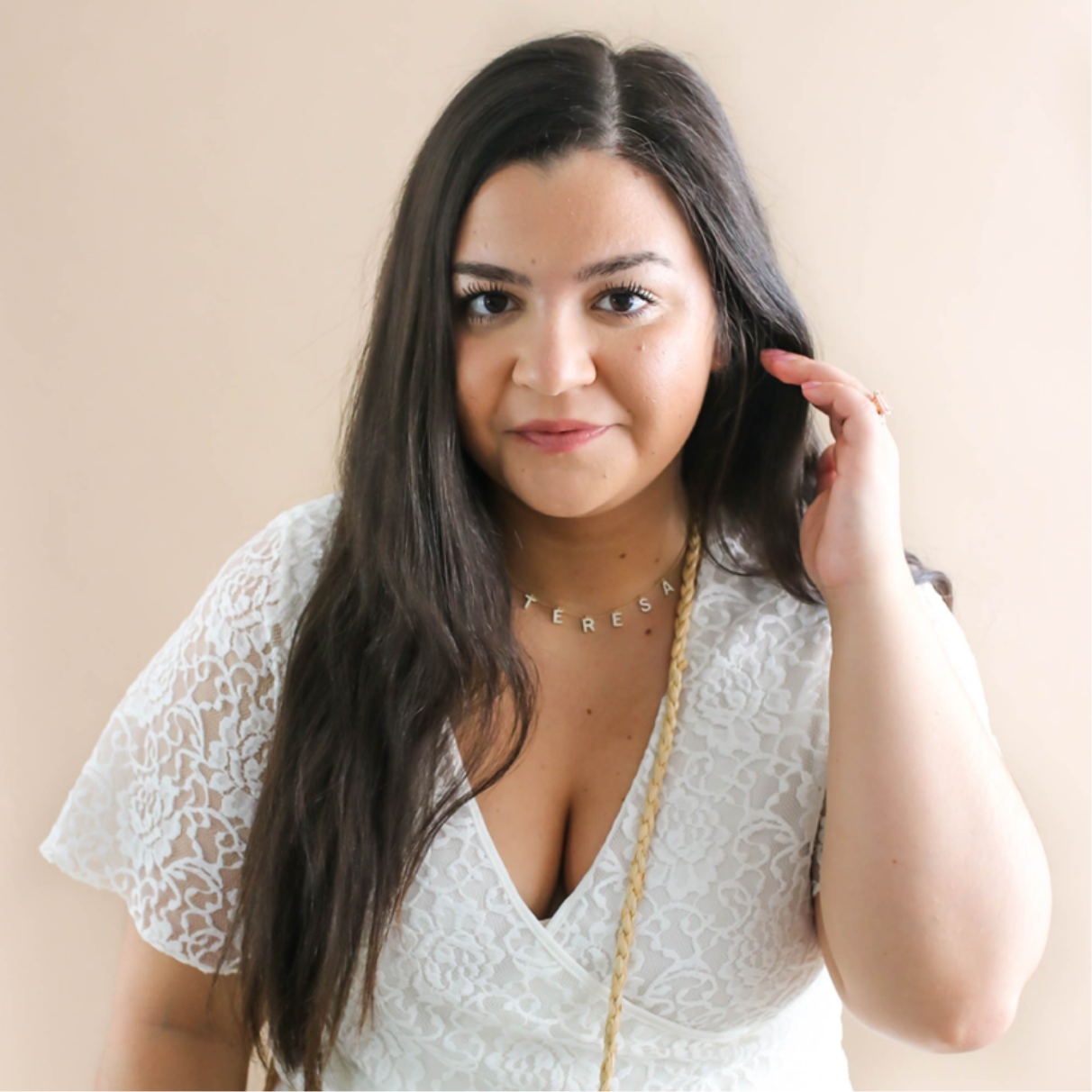 You might also like