Top 10 Fall Fashion Staples
With fall upon us, and the weather beginning to cool down (well, sort of), I thought I would share my top ten fashion staples for fall. It's pretty much common knowledge that fall is my favorite season. I basically sound like a broken record at this point. One of the many reasons I love fall is the fashion! I feel like during the winter it's too cold to be fashionable, and during the summer I want to be in a bathing suit at all times. Fall is the one season (besides spring), where I can comfortably wear all of my favorite pieces. Today I'm excited to share my top ten fashion staples that I believe should be in every woman's wardrobe this fall. These are all versatile pieces that you can style a million different ways.
Moto Jacket | Fleece Pullover | Sneakers | Slides | Hat | Boots | Jeans  
1. Moto Jackets
I LIVE in moto jackets during the fall. They are definitely one of my must-have pieces for the season. They're comfortable, versatile, and come in all different colors and materials. You can pair it with jeans and a t-shirt for a casual night out, or with a floral dress to add a little edge. The options are endless. While I've accumulated many moto jackets over the years, one of my recent favorites is this suede one from BLANKNYC. It's a bit on the pricier side, but you can feel the unbelievable quality when you touch it. If it's a bit out of your price-point, the great thing is there are hundreds of faux leather and suede jackets out there for much less.

2. Fleece Pullovers & Jackets
Everywhere you turn this season it seems like there's a fleece pullover, and I am all for it. They're super comfortable, warm, and perfect for a cozy-night in or out. Did I mention they're comfortable? I just can't get enough of them, and I know I'll appreciate them even more as it gets colder and colder.


3. Ankle Booties
Ankle booties are my go-to during the fall. They're comfortable, match with everything, and they usually have a little heel that can instantly elevate a look. While ankle booties come in a bunch of different styles and colors, I usually stick with a more neutral pair that I know will work with a majority of my wardrobe. The great thing about ankle booties is that no matter your budget, you're sure to find a pair you love. I've had pairs from both Nordstrom and Target, and I've loved them both equally.


4. Wool Hats
I've never really been a hat person until recently, but I feel like a fall wardrobe isn't complete without one, specifically a wool floppy hat (or a panama hat). It's a great accessory to pair with a fall look, and also the perfect way to hide a bad hair day.


5. Sneakers
I don't know about you, but fall is definitely the season where I find myself outdoors the most. Since the weather is so beautiful, I find any excuse to spend my time outside. It's also the season where I'm the most active, so I'm usually wearing sneakers 90% of the time. I personally love sneakers. I feel like they get cuter every season, and even wear them when I'm not being particularly active.


6. Thermal Button-Downs
Thermal button-downs started becoming especially popular last year, and they're just as popular this season. I personally love them and can't stop wearing them. They're comfortable, great for layering, and can be dressed up or down. You can wear one with jeans and ankle booties for a night out, or pair it with sweats for a cozy night-in.


7. Dark Denim Jeans
I wear dark denim all year round, but it makes the most sense during the fall and winter months. There is something so sleek about a dark pair of jeans. I love distressed dark jeans, especially paired with an oversized sweater or flannel, but having both in your wardrobe makes the most sense. There may be times where you want to wear a pair with no distressing, like to a family event with that one family member who always makes a comment about the "holes" in your pants. We've all been there.


8. Blanket Scarves
Blanket scarves are a staple in any fall wardrobe because they're practical AND fashionable. They'll help you stay warm and look cute while doing it. I especially love blanket scarves because they're usually extra oversized and cozy. Plaid is a classic fall style, but there are tons of different patterns, textures, and colors to choose from.


9. Oversized Sweaters
An oversized sweater paired with dark skinny jeans is the quintessential fall look. It's comfortable, cute, and you look instantly put together. I am all about being cozy, so it's no surprise I love a good oversized sweater. 

10. Basic T-Shirts
I know this may seem like a no-brainer, but great basic t-shirts are a must-have, especially during the fall. Fall is all about layering, so t-shirts especially come in handy when you're wearing a cardigan, flannel, or moto jacket.


What is your fall wardrobe must-have?
Last Updated: Sep 8, 2019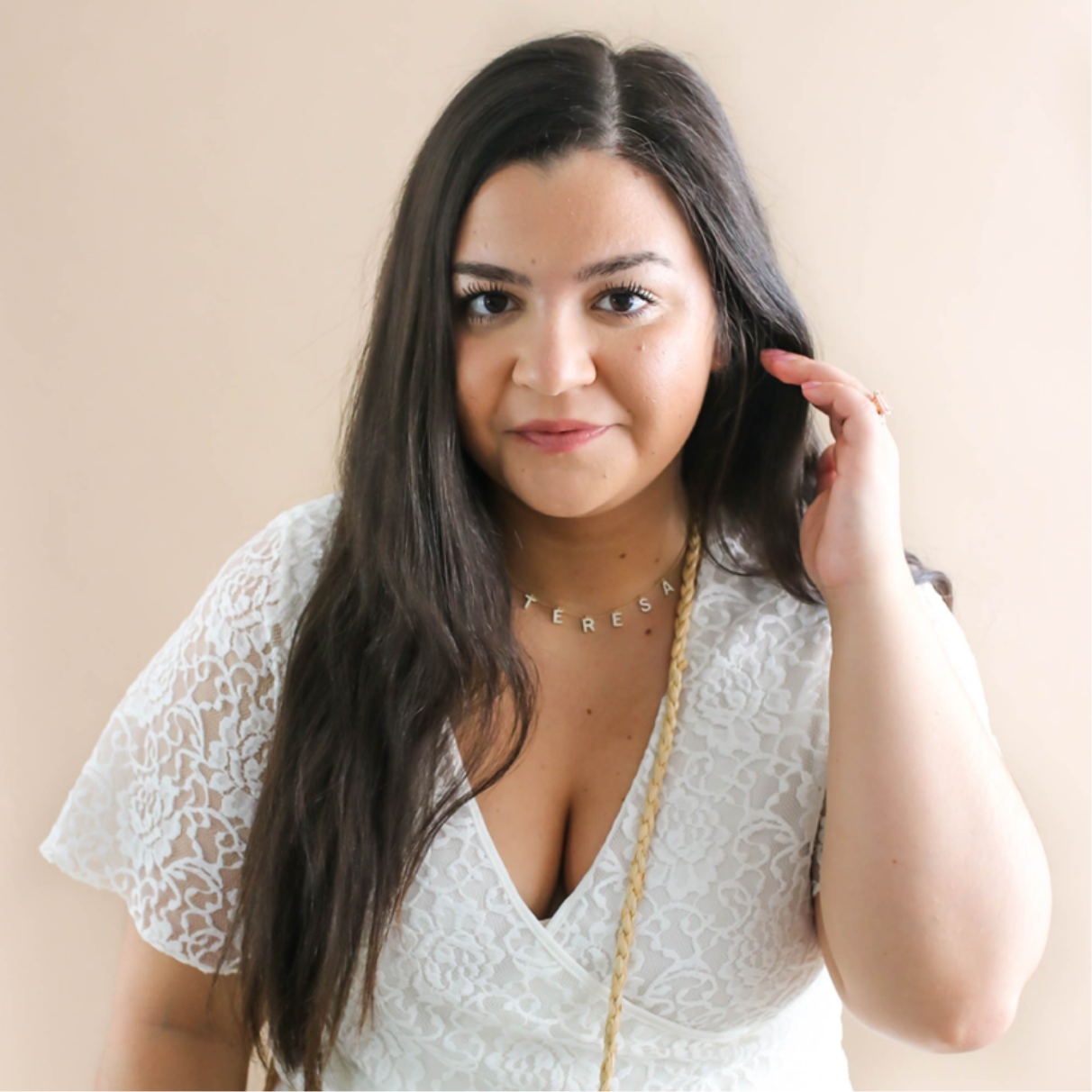 You might also like