Everyday Fall Hairstyle Routine

Today's post is sponsored by Mirum.
Fall is my favorite time of year for a million reasons. From the weather, to the holidays, and everything in between, I look forward to the fall all year round. It's also the time of year where I get back into a normal everyday routine. During the summer months, I usually spend most of my time traveling, or parked at the beach or pool. Since I'm always on the go, my usual routine goes out the window, which translates into messy buns almost every day. Styling my hair in the summer just isn't practical. And even if I had the time, the humidity makes my curls fall the moment I step out my front door. As soon as the weather cools down, I'm always excited to break out the hot tools and get back to styling my hair daily. Even though I'm thrilled to be breaking out the curling iron, I always remind myself to incorporate products that will give my hair the extra care it needs to prevent and protect it from damage during the cooler months. Today I am so excited to be sharing my everyday fall curls, as well as the Dove Dermacare line.
During the fall, the weather tends to be cooler and drier, which can affect the health of our hair. When I was younger, I was so obsessed with achieving certain hairstyles, that I didn't think about the health of my hair or scalp at all. I didn't think it mattered. Looking back now, although my hair was styled the way I wanted, my hair and scalp were clearly damaged and begging for a little TLC. It's so important that you're working with a healthy base before you start worrying about straightening irons and curling wands, which is why I started using the Dove Dermacare line this fall. The Dove Dermacare Scalp Invigorating Mint Anti-Dandruff 2-in-1 Shampoo & Conditioner has become my go-to. It's formulated with active Pyrithione Zinc to tackle dandruff, while renewing your scalp and your hair's natural moisture. What I particularly love about this 2-in-1 product is that it's mild enough to use every day. My scalp never feels dry, and I feel like it gets rid of any product build-up. Matt can't stop using it either. He's used anti-dandruff shampoo his entire life, and he's hooked after switching to Dove.
My Everyday Fall Curls
I am all about easy, effortless looks, which is why I'm thrilled to be sharing my everyday fall hairstyle. This has been my go-to style lately, and I love how it looks even better the second day. It's extremely easy to achieve. Here are the five simple steps:
1. Always start with clean, dry hair. As I mentioned earlier, I've been using the Dove Dermacare Scalp Invigorating Mint Anti-Dandruff 2 in 1 Shampoo & Conditioner. After washing your hair, make sure it's completely dry before styling. You can wait for it to air dry, or if you have thick, coarse hair like mine, feel free to use a blow dryer.
2. Once your hair is clean and dry, use hair clips to create easy to manage sections. The thicker your hair, the more sections you're going to want to create.
3. Once you've sectioned off your hair, it's time to curl it. I personally use a tapered curling wand, meaning the wand starts off thicker, and gradually becomes more narrow. I find tapered curling wands create a more natural curl. Using the wand, curl one to two-inch sections of your hair. Don't curl all the way up to the root, stop about half way. Curl all of the sections, and don't worry about it being perfect. This look is meant to have a natural feel to it!
4. Once your hair is completely curled, it's time to break those curls up! You can totally leave the curls tighter if you'd like, but I prefer a looser curl.
5. Once you've loosened up the curls, use a light hairspray to lock the style into place. And that's it! This is also a great hairstyle to pair with a fun, fall hat. Since you only curled about half way up, the curls peeking out of the hat look super pretty!
I purchased all of the products I needed for this tutorial, including the Dove Dermacare hair products at Target (my favorite place on earth). If you want to try the Dove Dermacare line, which I highly recommend, now is the time to do it. Target is offering an amazing deal. From 10/14 to 10/27, if you buy 4 Dove Hair Products at Target, you receive a $5 Target Gift Card. How amazing is that? It's a great time to stock up on the haircare products you'll need for the fall.
Two of my blogger besties, Ashley of Ashley Brooke Nicholas and Stephanie of Diary of Debutante, also teamed up with Dove this month and created their own amazing hair tutorials.

Learn how to create Ashley's easy half-up hair style.

Learn how to create Stephanie's Topsy Tail Ponytail.
What's your go-to fall hairstyle?
Last Updated: Sep 8, 2019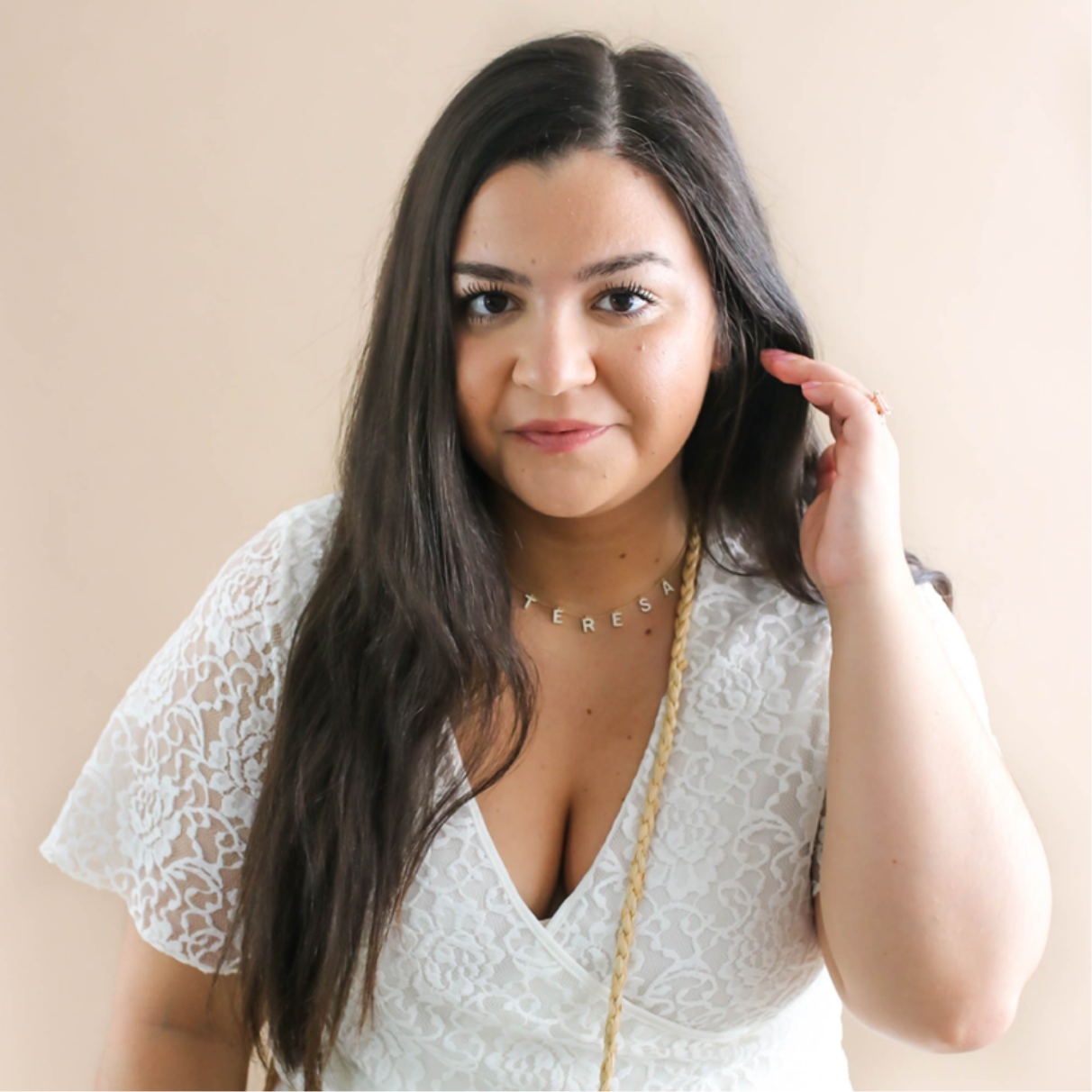 You might also like