White and Gold Clothing Rack Hack
Please note that some of the links below are affiliate links and I will earn a commission if you purchase through those links. 
I'm always looking for ways to turn ordinary pieces into decor that better fits my personal style. I'm also always looking for ways to get organized. I'll be honest, I have a lot of stuff. Not only do I love to shop normally, but because of the nature of my job, I tend to have an excessive amount of "stuff" rotating in and out of my life, and closet. I found this wardrobe online a few weeks ago, and while I loved the style and functionality of it, it didn't have much curb appeal. I knew that it had potential, and with a little paint I was able to transform it into the perfect white and gold clothing rack for my office.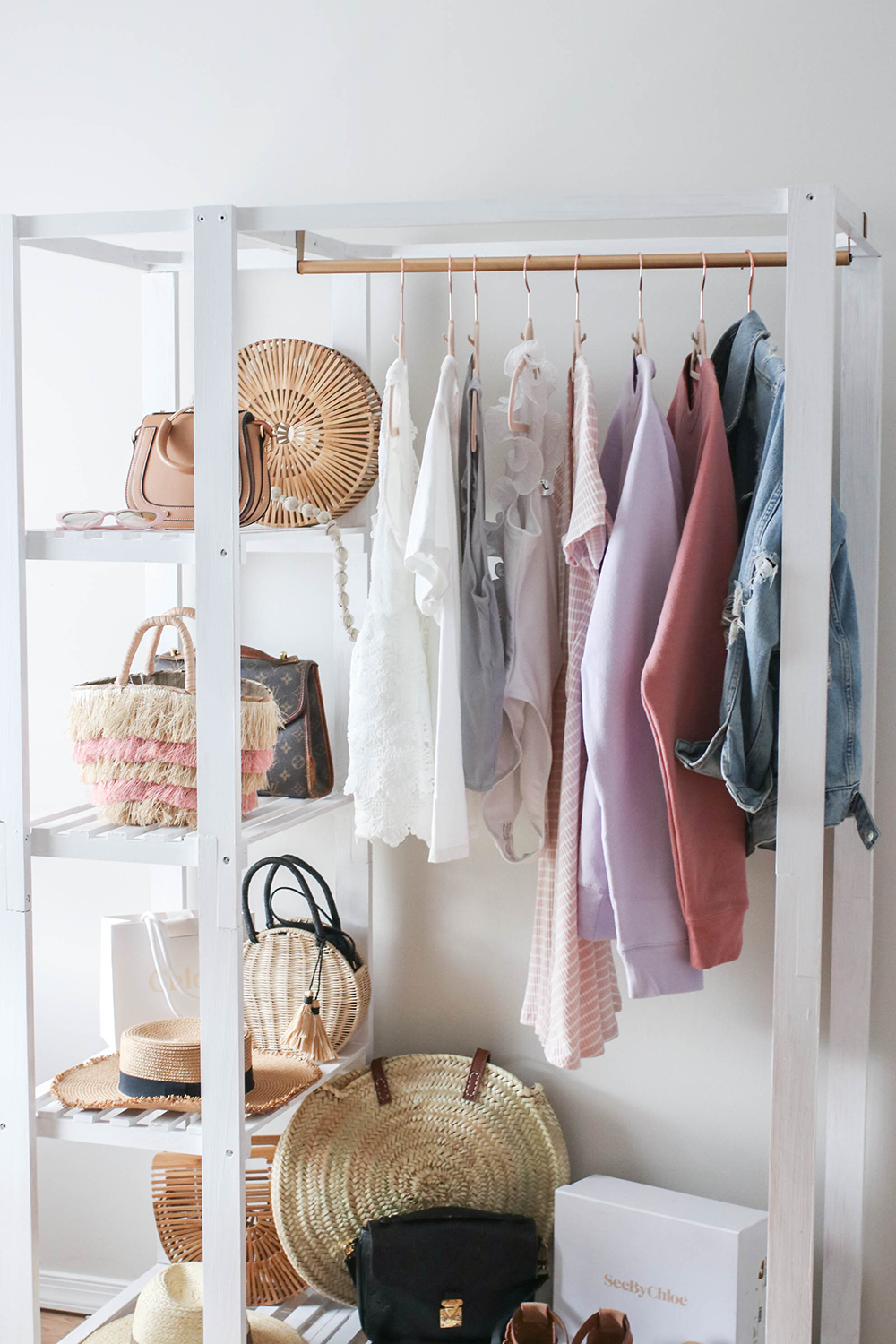 Before I gave the clothing rack the "Teresa touch", it wasn't exactly a piece you wanted on display in your home. My solution for reviving an otherwise boring piece of furniture? Paint, of course. Now this DIY is so easy, it's barely worth explaining, but I still wanted to give you all the details and share the finished product.
Here are the steps to my white and gold clothing rack hack:
1. Assemble the wardrobe as directed.
2. Paint the entire clothing rack white. I used a glossy latex paint from Sherwin-Williams. My dad had it leftover from a previous project, but any white paint will work. I'll be honest, painting this rack was a little tedious because of all of the wood slats. However, the beauty of this hack is that the wardrobe is supposed to look a little distressed, so you don't have to worry about perfection. We gave the entire wardrobe one coat, let it dry, and then went back to cover any spots we missed. You can definitely give it a full second coat if you're trying to achieve a more opaque look.
3. While the wardrobe is drying, spray paint the metal hanging bar using a metallic gold spray paint. We gave ours two coats, and used this spray paint. Once the hanging bar dries, attach it to the clothing rack.
So easy, right? It's amazing how a little paint can transform a piece so quickly. I was able to take an otherwise plain wardrobe and turn it into the white and gold clothing rack of my dreams. For some reason, it's really hard to find gold or gold-accented clothing racks at affordable price-points, so I'm glad I was able to create this one without breaking the bank. What I especially love about the design of this clothing rack in particular is how spacious it is. It's amazing how much I'm able to fit, and the shelves give it a great organizational touch. If you're starting college in the fall, or live in a smaller apartment, this is definitely the hack for you. Not a fan of white and gold? There are so many other complementary color combinations you can do instead.
What do you think of my white and gold clothing rack hack?
Last Updated: Sep 8, 2019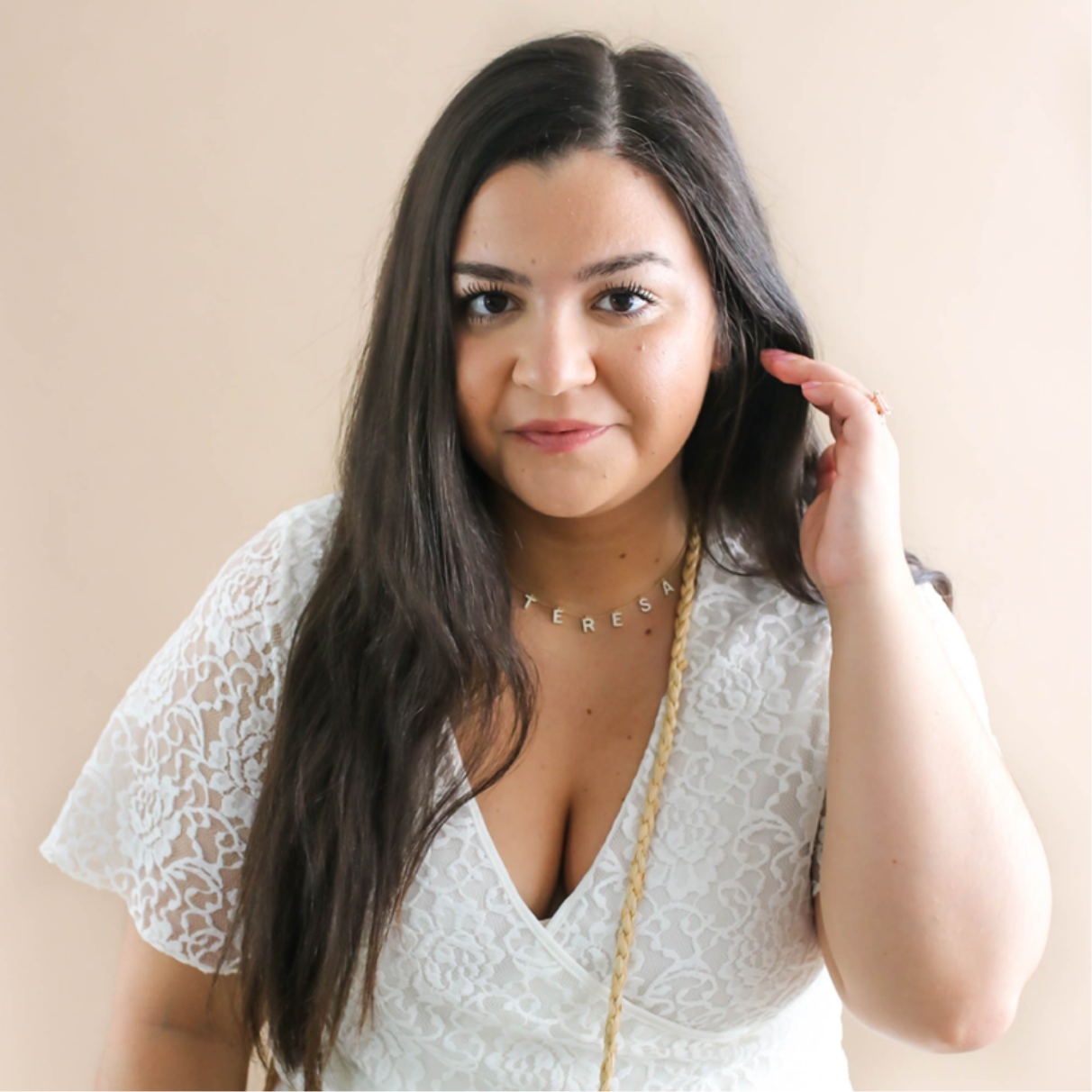 You might also like