My Favorite Blogging Equipment & Tools
Since I'm asked so frequently, and have followers that are bloggers, or want to become bloggers, I thought it would be helpful to share my favorite blogging equipment and tools.
One of the most popular questions I get asked is, "what camera do you use?" Since I'm asked so frequently, and have followers that are bloggers, or want to become bloggers, I thought it would be helpful to share my favorite blogging equipment and tools. This includes my favorite camera, lens, and a bunch of other gadgets that make my life easier as a full-time blogger.
MacBook(2023) | iPhone(2023) | iPhone Stand | Blue Light Glasses | iPhone Charging Dock | Camera | Mug (Similar) | External Storage (Similar) | Pens | To-Do List Notepad (Similar) | Memory Card Reader | iPhone Memory Card Reader (Similar) | Memory Card | iPad
1. Canon EOS 80D Digital SLR Camera | I upgraded my camera last year and it was quite honestly one of the best decisions I've made. I am by no means a professional photographer, but I've learned a thing or two from years of blogging. Compared to my first camera, I love how this camera has a screen that swivels out, which will be especially helpful once I start officially filming YouTube content. It's a fantastic camera, and paired with the right lens, can capture amazing photos!
2. Sigma 35mm F1.4 Art Lens | The Sigma 35mm is by far my favorite lens ever. It's great for so many different types of shots, and I use it for nearly all of my photos. A great camera is important, but I truly believe it's the lens that brings it together. This is a fixed lens, meaning you can't zoom in or out, so just keep that in mind if you decide to buy it. It's also a bit of an investment, but in my opinion it's worth every penny. If you're just starting out, I highly recommend the Canon 50mm. A lot of people refer to it as the "nifty fifty" because it's a great staple lens. It's definitely more affordable!
4. Canon Powershot G7X Mark II | While I love my DSLR, sometimes it can be a bit bulky to travel with. The Canon Powershot G7X is a super popular camera amongst YouTubers so I thought I'd give it a try. It has quickly become my go-to camera for events, trips, and flatlays. It's lightweight so it's easy to carry around, and the quality of the images is quite impressive for a point and shoot!
5. Photography Light Reflector | While I don't use a reflector as often as I did in the past, I used it constantly during my early years of blogging. When I had a beginner camera and created a bunch of flat-lays, it was great for brightening up white backgrounds.
6. Memory Card | This is kind of an obvious essential, but I thought it was still worth mentioning. Buying the right memory card is actually super important! You don't want to buy one that's going to slow you down while you are shooting, and despite the higher price tag, it's always best to buy one with a higher amount of storage. Nothing is worse than running out of space during a photoshoot or event. I've switched over all of my memory cards to the Sandisk Extreme and I haven't had any issues! I usually buy 64GB or higher.
7. iPhone Stand | I'm sure you've probably seen this iPhone stand on my blog countless times, but it's only because I love it that much. It's great for multi-tasking at my desk, and I especially love using it when I want to shoot long-form Instagram Stories. For under $11, you really can't go wrong!
8. iPhone Memory Card Reader (Similar) | While this may be one of my newest tools, it's also one of my favorites to date. This memory card reader attaches directly to my iPhone, allowing me to edit, store, and transfer photos on the go. I honestly don't know how I ever lived without it. Sometimes when I'm traveling I have to deal with slow wifi, and this ensures I never miss a post or deadline.
9. Cell Phone Holder with Ring Light (Similar) | So I don't technically have this tool yet (it's on its way), but after reading reviews and hearing what other bloggers had to say, I still wanted to include it. This cell phone holder attaches to your desk, and includes a selfie light, so you can easily shoot Instagram Stories. It's especially great if you want to share a beauty tutorial with your followers. I can't wait to get mine, and try it out. I will definitely update this post with my thoughts once I have it.
10. Memory Card Reader | Since I have a newer MacBook, I can't insert my memory card directly into my laptop, so this memory card reader is essential. I actually had to go through a few that gave me issues in the past, but this one has worked great from the very start and is able to read my memory card every time.
11. External Hard Drive (Similar) | I can't stress the importance of an external hard drive enough. For one, you should always back up your files and photos. Trust me, I've learned the hard way. Also, storing tons of files on your computer can slow it down, so having an external hard drive keeps your computer running as optimally as possible.
12. Popsocket | When I want to photograph try-on hauls or shoot Instagram Stories, having a Popsocket makes it so much easier to do. It allows you to comfortably hold your phone, and it's great for mirror pictures or selfies.
13. Blue Light Glasses | I started wearing these glasses at the computer a few months back, and I've noticed such a difference in the number of headaches I get. Due to the nature of my job, I spend countless hours staring at screens. Blue light glasses are specifically designed to protect your eyes against blue light and reduce eye strain.
I hope you enjoyed learning more about some of my favorite blogging tools and equipment. If you have any questions, feel free to e-mail me and I'm happy to help anyway I can.
What is your favorite gadget of all-time?
Last Updated: Apr 26, 2023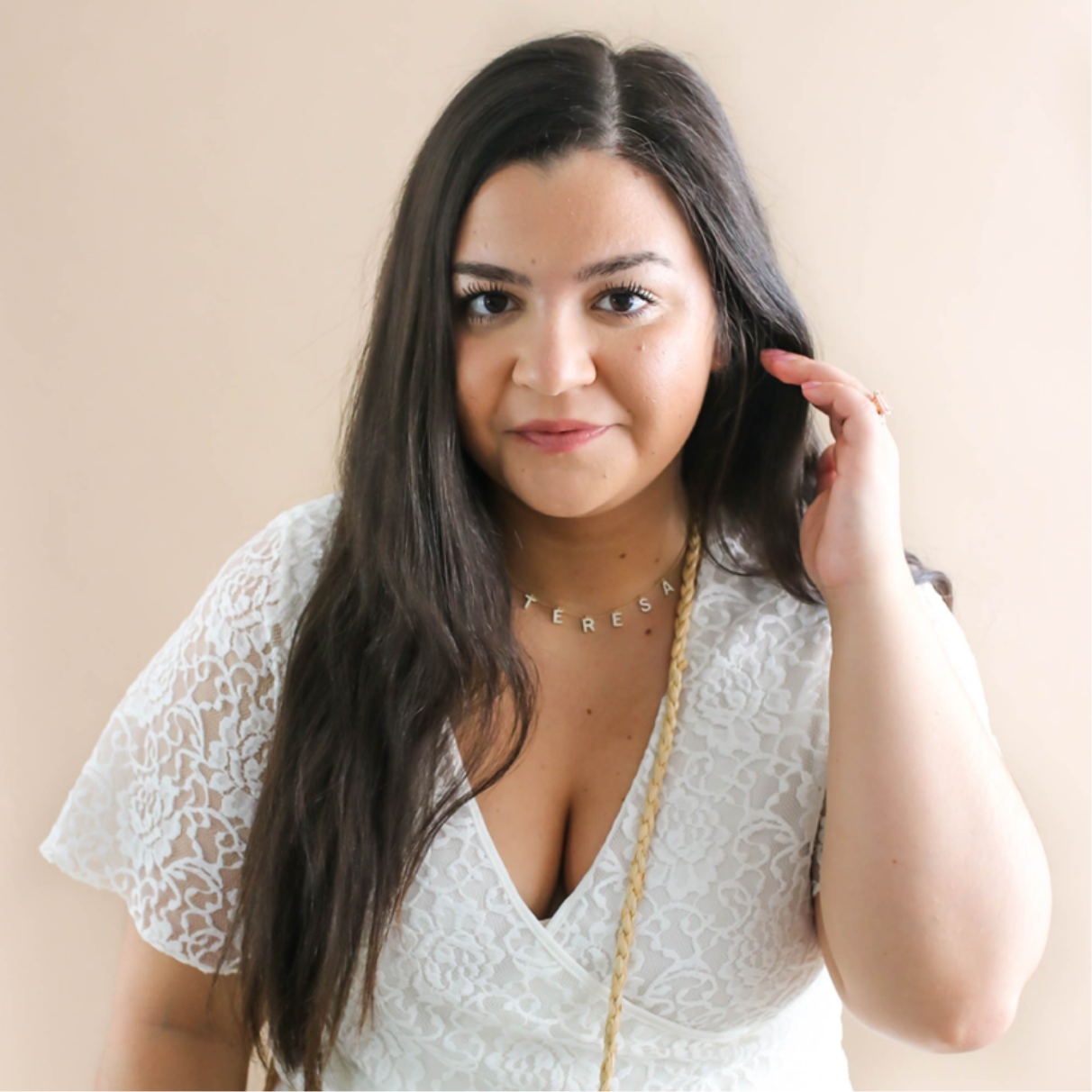 You might also like