My Holy Grail Sephora Products
Calling all beauty lovers! In case you missed it, the Sephora Holiday Savings Event begins today and I am so excited to shop! I always love this sale since it's such a good opportunity to restock on your faves or get some holiday shopping done for friends and fam.
Calling all beauty lovers! In case you missed it, the Sephora Holiday Savings Event begins today and I am so excited to shop! I always love this sale since it's such a good opportunity to restock on your faves or get some holiday shopping done for friends and fam. This is a tiered sale which essentially means you get a different discount and date to shop based on what type of Sephora member you are. If you're not a Sephora member, it's super easy to sign up on the site and it's totally free. Here are the sale deets based on tier:
ROUGE MEMBERS: Shop from 10/28 – 11/7 and get 20% OFF
VIB MEMBERS: Shop from 11/1 – 11/7 and get 15% OFF
INSIDER MEMBERS: Shop from 11/3 – 11/7 and get 10% OFF
Also, all Sephora Collection products are 30% OFF!
In honor of the sale, I'm sharing all of my holy grail Sephora products in today's post! These are all of the items I have, use, and love, and I think are totally worth it! Everything is broken down by category so you can easily find what you want to shop whether it be for yourself or someone else. Happy shopping!
Skincare
Face
Liquid Exfoliant | If you're looking for an exfoliant, this one is a game-changer. I've been using it consistently for a year and I've noticed such an improvement in my skin, especially in terms of texture.
Cleansing Oil | A couple of years ago I learned that makeup wipes aren't the best for your skin, so I switched to using balms and oils and haven't looked back. This particular one from Dermalogica is one of my favorites. It removes every ounce of makeup without making your skin feel dry or irritated.
Sunscreen | I feel like once I entered my 30s I started taking skincare more seriously and that included wearing a daily SPF. This one from Summer Fridays is lightweight and sinks right into the skin.
Sunscreen (that I use as primer) | Speaking of SPF, I actually use this formula as a make-up primer! The consistency wears so well under foundation.
Gel Eye Patches | I love a good eye patch! These are refreshing, hydrating, and perfect for under-eye puffiness.
Face Mask | The Ordinary creates some of the most incredible skincare products at super reasonable price-points. I have acne prone skin and while I was hoping to leave it behind in my 20s, I still deal with breakouts. This mask really helps clear things up!
Body
Body Serum | This body serum is definitely on the pricier side, but I am in love with it. It's loaded with incredible ingredients like Hyaluronic Acid and Niacinamide and I feel like nothing can quite hydrate my skin in comparison. I especially love how lightweight it is.
Body Wash | You're definitely going to notice a Necessaire trend throughout this blog post because their products are really that good. Their body wash leaves my skin feeling amazing and I just love the formula.
Hand Wash | One of the best scents ever. I keep one by our sink and every-time a guest visits they rave about it.
Hand Lotion | This lotion matches the hand wash above and I'm equally as obsessed.
Body Cream | This cream feels unbelievably rich and smells incredible!
Makeup Must-Haves
Face
Blush | I've used NARS blush for well over a decade and they are my tried and true. They're pigmented, last for hours, and just have an overall great formula. Luster is one of my favorite shades!
Liquid Blush | If you're going to buy one product based on my recommendations, let it be this blush! I never considered blush to be an absolute must in my daily make-up routine but this liquid blush changed that for me. It just leaves the prettiest flush of color on your cheeks. One thing I will note is that it's unbelievably pigmented, so a little goes a long way.
Foundation | I discovered this foundation about seven years ago when I was having my make-up done at Sephora for an event. I never thought to use a stick foundation but this one is great! It has a natural matte finish and buildable coverage. It has such a smooth, buttery consistency!
Beautyblender | How did I ever live without a beautyblender? I've definitely used other beauty sponges over the years and while some have been great, I feel like nothing compares to a beautyblender sponge. I always stock up on them during a sale!
Foundation | Make Up For Ever was one of the first brands of foundations I ever used and I still love their formulas. I feel like they are some of the most long-wearing out there. This foundation provides medium coverage and leaves a very natural finish.
Highlighting Balm | Merit is a newer to me brand (thanks to TikTok) and I have to say, I am definitely impressed. The highlighting balm leaves a gorgeous glow and the formula is extremely lightweight.
Lips
Lip Liner | Hands down one of the best lip liners ever! Pillow Talk is a staple in my make-up collection.
Lip Oil | When these became trendy on TikTok I was totally influenced and quickly fell in love with them. On a daily basis I keep my makeup pretty minimal and I feel like these lip oils instantly make me look put together and the formula feels great on my lips.
Lip Mask | Since I was a little girl I've been obsessed with lip products. Every time we went to the drugstore I would beg my dad to buy me a cherry chapstick (which I would constantly lose). Now that I'm older I feel like the Laneige Lip Sleeping Mask is my adult version of chapstick. They're unbelievably hydrating.
Eyes
Eyeshadow Stick | I'm not a big eyeshadow wearer, which is why I love eyeshadow sticks. I feel like they're more low maintenance. They're easy to apply and you don't have to be as skilled. The Bobbi Brown eyeshadow sticks are so creamy and come in the prettiest range of colors.
Mascara | If I could wear only one make-up product for the rest of my life it would be mascara. I only started using this one more recently but I'm in love. It makes my lashes so voluminous!
Under-Eye Brightening Concealer | I was thrilled when Smashbox decided to buy this product from Becca when they were shutting down. It's been one of my holy grail products for years. It's great for covering dark circles and truly brightens the eyes!
Hair Faves & More
Hairbrush | If you have hair that tangles easily, you need this hairbrush. I have thick, coarse hair and this brush seriously glides through it.
Silk Scrunchies | I keep my hair up a lot and so to prevent breakage I've switched mainly to silk scrunchies. They're a lot more gentle on your hair.
Anti-Frizz Treatment | If there's a product that claims to get rid of frizz, I've tried it. Trust me. And this one is wonderful! Most of the time I let my hair air dry and keep it curly, but when I'm blowdrying my hair straight I always use this treatment and it makes quite the difference!
Hand Sanitizer | You all know how obsessed I am with these hand sanitizers. I've become so much more conscious of what I touch when I'm out (for obvious reasons) and these hand sanitizers have been perfect to keep in my purse.
Pet Shampoo | This one is random but we love using this pet shampoo for Merlin. It lathers great and smells so good!
Silk Pillowcase | Silk pillowcases are great for your skin and hair! I've purchased less expensive ones on Amazon and they've been great, but I feel like nothing compares to Slip pillowcases.
Last Updated: Oct 28, 2022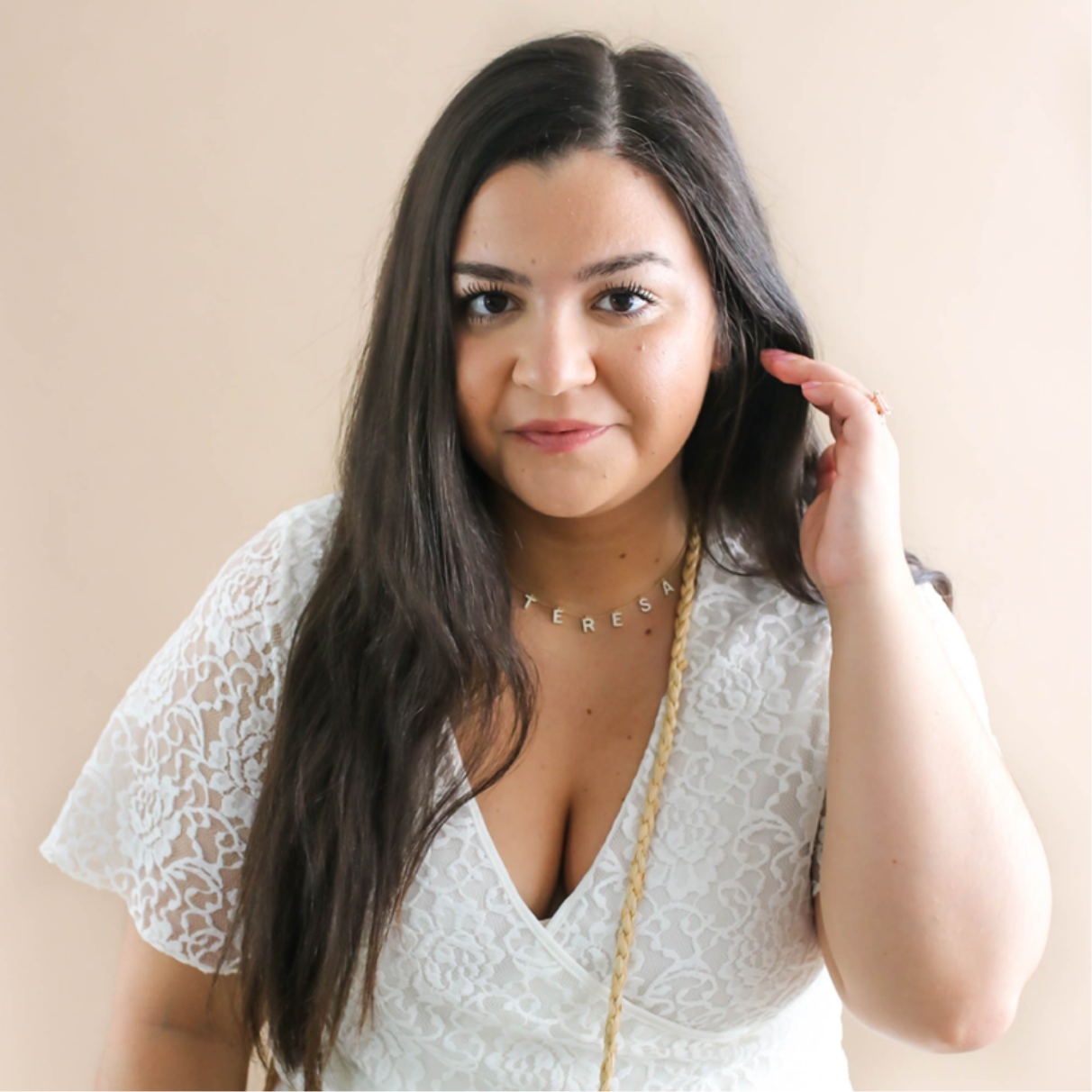 You might also like