Gift Ideas for Everyone On Your List
Can you believe it's already time to start shopping for holiday gifts? This year I put together my most comprehensive gift guide to date, that I will be updating daily. There is quite literally a gift for everyone on your list.
Can you believe it's already time to start shopping for holiday gifts? This year I put together my most comprehensive gift guide to date, that I will be updating daily. There is quite literally a gift for everyone on your list. You will find gift guides organized by age, interests, and everything in between. To shop each gift guide, click on the coordinating text or photo below it. I tried to make each item easy to find by numbering it! If the 500+ gift ideas below aren't enough, be sure to check out my Amazon Page and LTK Page for even more holiday gift inspiration. My main goal every holiday season is to make shopping as easy and stress-free as possible for you, and I hope I was able to accomplish that again this year. Happy shopping!
Keep scrolling to shop all of the guides or jump to the category you're shopping for:
Babies
Below you'll find gift ideas for babies under two. Click the images to shop.
Toddlers/Young Kids
Below you'll find gifts for toddlers and young kids (around ages two-six).
one: princess tea cart, two: princess bath set, three: Belle hairbrush, four: fridge, five: rockstar doll, six: wooden kitchen set, seven: cash register, eight: chair
one: wooden makeup set, two: vanity set, three: broom,four: dollhouse, five: dog, six: coffee shop
one: kitchen sink, two: activity table, three: block set, four: wooden laptop,five: slide, six: art easel, seven: tool bench, eight: dinosaur car
---
Kids
Below you'll find gift ideas for kids (around ages eight-twelve).
one: building blocks table, two: LEGO car, three: Nintendo Switch Lite, four: Chewbacca mask, five: scooter, six: Star Wars toy,seven: Yoda Amazon Echo, eight: sneakers, nine: hoverboard, ten: dinosaur cars, eleven: skateboard, twelve: lego organizer
---
Teens/Young Adults
Below you'll find gift ideas for teens and young adults.
one: instant camera, two: custom blanket, three: phone case, four: water bottle, five: Stoney Clover pouch,six: Marc Jacobs tote, ,seven: faux fur slides, eight: portable mirror, nine: photo printer, ten: monopoly book game, eleven: curling iron
one: instant camera, two: sherpa pullover, three: knit hat, four: headphones, five: hair dryer brush,six: lap desk, seven: slippers, eight: socks, nine: nail polish, ten: sunglasses
---
Family
Below you'll find gifts perfect for the whole family.
one: scrabble family art print, two: puzzle, three: outdoor movie screen, four: family portrait, five: popcorn maker,six: giant dice game, seven: giant tumbling blocks game, eight: outdoor 4-in-a-row game, nine: deluxe monopoly
---
Stocking Stuffers
The perfect little gifts for stockings.

one: silk scrunchie ornament, two: hair clips, three: reusable cotton rounds, four: fabric shaver, five: lip gloss, six: cozy socks, seven: tangle teezer hairbrush, eight: Dior nail polish base, nine: ring holder pouch, ten: ice roller, eleven: monogram mug, twelve: checkered hair clip, thirteen: alligator clips, fourteen: portable phone charger
---
For Her
Gift ideas for your wife, mom, sister, aunt, cousin, bestie, and more.
one: jacket, two: sneakers, three: slippers, four: UGG slippers, five: Chloe tote bag, six: Tory Burch crossbody bag, seven: shampoo & conditioner, eight: personalized blanket, nine: mixer, ten: knit blanket
---
For Him
Gift ideas for your husband, dad, boyfriend, brother, and more.
one: always pan, two: pajama pants, three: home spray, four: cold brew maker, five: New York Times birthday book, six: state mug, seven: can cooler, eight: speaker, nine: theragun massager, ten: sparkling water maker, eleven: sneakers, twelve: shaving cream
one: college football history book, two: city skyline glasses, three: basketball trash can, four: temperature control mug, five: toiletry bag, six: wireless earbuds, seven: hot sauce set, eight: slippers, nine: phone stand, ten: candle, eleven: wrist weights, twelve: cooler
---
Homebody
For someone who prefers cozy nights at home.
one: monopoly book game, two: oil diffusor, three: homebody mug, four: UGG socks, five: robe, six: Feels like Home book, seven: sheet mask, eight: cozy sweater and pants, nine: Nespresso
---
Fitness
Gifts for the fitness or wellness lover in your life.

one: water bottle, two: wristband ring holder, three: yoga mat, four: Apple watch, five: wrist weights, six: ring weight, seven: Vitamix blender, eight: sneakers, nine: Theragun, ten: sling bag
---
Hostess
Gifts for the person in your life who loves to entertain.
one: ice bucket, two: dutch oven, three: cheese markers, four: The Living Table book, five: candle, six: serving board, seven: wine opener, eight: wine chiller, nine: candle sticks, ten: bar cart
---
Dogs/Dog Lovers
For your furry friend or the dog lover in your life.
one: purse dog toy, two: sweater, three: dog DNA test, four: poop bag holder, five: food bin, six: food bowls,seven: portable dog bowl, eight: collar, nine: dog shampoo, ten: bed, eleven: candle, twelve: dog toy
---
Cats/Cat Lovers
Spoil your fur baby or the cat lover you love.
one: mug, two: hat, three: cat pod, four: basket, five: planter, six: knit coaster, seven: bookmark, eight: toys, nine: mug, ten: doormat, eleven: basket, twelve: beanie
---
Bath Lover
For the friend who needs a little self-care.
one: canister, two: terry headband, three: body polish, four: bath bombs, five: towels, six: kindle, seven: soap, eight: body brush, nine: bath bomb, ten: mineral soak, eleven: bath caddy, twelve: candle
---
For the Office
Perfect for the entrepreneur, workaholic, college student, or all-around boss in your life.
one: leather tech envelope, two: iPad stand, three: collapsible mug, four: charging pad, five: temperature controlled mug, six: acrylic dry erase board, seven: leather desk blotter, eight: lap desk, nine: pens, ten: letter sorter
---
For wine & cocktail lovers
one: square wine glasses, two: wine cooler, three: wine aerator, four: wine bottle stopper, five: cocktail shaker, six: wine opener, seven: decanter set, eight: cocktail kit, nine: champagne bottle stopper, ten: ice bucket & scooper
---
For Parents & In-Laws
one: doormat, two: Always pan, three: marble condiment set, four: tile key finder, five: fire pit, six: towel warmer, seven: Amazon Echo Show, eight: air fryer, nine: travel mug, ten: luggage set
---
Personalized
one: beauty train case, two: notebook, three: phone case, four: nylon pouch, five: plaid blanket, six: jewelry roll, seven: bracelet, eight: airpod case, nine: laptop case, ten: monogram blanket
As I mentioned, I will be updating this post daily with new gift guides, so be sure to check back regularly!
Last Updated: Oct 23, 2022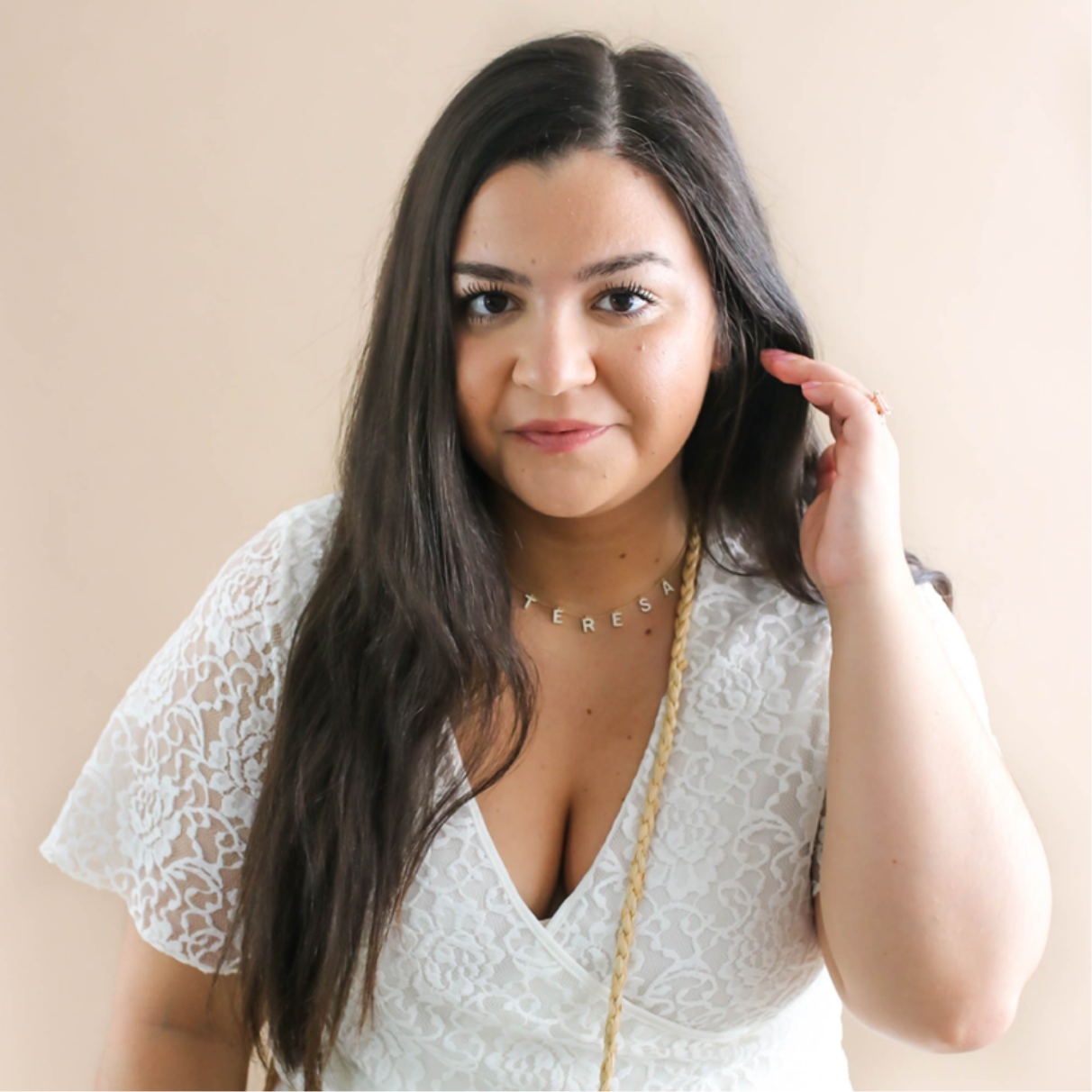 You might also like