Teresa's Favorite Things 2020
Every year around the holiday season I share my favorite series, Teresa's Favorite Things. In true 2020 fashion, this year I'm sharing it a little bit later, but I actually think it makes more sense to share all of my favorites from the previous year at the start of the new one. Teresa's Favorite Things (inspired by the one and only Oprah), is a round-up of products and brands I discovered and loved throughout the year. Keep on reading to find out what items made the cut.
1. Always Pan from Our Place | Everywhere I turned this year, I saw a video raving about the Always Pan, so when the brand offered to send me one to review, I had to jump on the chance. I am not exaggerating when I say this is my favorite pan of all-time. And yes I guess having a favorite pan officially makes me an adult. For our wedding, we received a beautiful pan set, but no matter what we do, everything sticks to it. With the Always Pan, everything just glides off. We even used it to make Rice Krispies treats, and it was so easy to clean (which is usually not the case with Rice Krispies treats). The Always Pan is the perfect size to cook a variety of different dishes, and it has replaced nearly every other pan in our cabinet. For Christmas, I even bought one for both my parents and grandparents!
2. Stoney Clover pouches | Stoney Clover has made my favorite things list two years in a row, and I don't see them falling off anytime soon. For those of you who may not be familiar with the brand, they design pouches, bags, and other travel accessories that you can customize with their patches. They released quite a few new collections in 2020, and what I really admired about Stoney Clover this year was their ability to pivot during the pandemic. In addition to their core products, they released cozy loungewear, bracelet making kits, and the most comfortable face masks. They truly listened to their customer base, and designed products and experiences that were much needed this year.
Shop: Classic Clear Pouch with Pearl Airplane Patch | Skin Pouch | Cozy Mini Tote | Mini Pouch with Rainbow Patch | Nylon Duffle Bag
3. Venus Et Fleur floral arrangements | This is actually the third year Venus Et Fleur has made my list of Favorite Things. Their arrangements are truly the best around. When I was younger, I always said when I had my own home, I wanted to buy fresh flowers every single week. It wasn't until I was older that I realized that might not be the most practical thing ever, but with Venus Et Fleur arrangements, you feel like you have fresh flowers in your home every single day. They're designed to last up to year, but all of mine have lasted even longer. They are a bit on the pricey side, but considering how long they last, I do think they're worth it. They're also one of my favorite gifts to give because unlike traditional flowers, I know they will have something beautiful that will last longer than a week.


4. Z Supply lounge sets | I think we can safely say 2020 was the year of loungewear. And while I of course wish the circumstances were different, being able to buy and wear cozy loungewear sets for nearly a year was definitely one of the best things to come out of 2020. I especially loved sets from Z Supply. They have the prettiest selection of loungewear in a ton of great prints and textures. The great thing about their pieces is that you can purchase them separately and mix and match them.

5. Barefoot Dreams blanket | I'll keep this one quick because I rave about Barefoot Dreams regularly. They are hands down my favorite blanket brand of all-time. It took me years to rationalize the price tag, but now I can't stop buying them. They're soft and warm, and they wash incredibly. My one rule? I only ever buy them when they're on sale.
6. Dae haircare | I discovered Dae earlier this year, and it has quickly become one of my favorite haircare lines. I spent almost two months living at my parent's house while my dad was sick. During that time, I'll be totally transparent, personal hygiene wasn't a priority. By the time I was able to go back home, my hair was a matted mess. I swear Dae helped revive my hair. It's so nourishing and moisturizing, and it smells incredible too.
7. Adidas sneakers | I live in sneakers, and this style from Adidas is extremely comfortable and comes in a bunch of colors.
8. Bala bangles | Matt and I are obsessed with Shark Tank, so whenever I see an intriguing product on the show, I order it immediately. The moment I saw Bala Bangles, I knew I had to try them. I'm not the most active person on the planet by any means, but I do try to implement small things into my routine. I personally love using these wrist weights on walks. I love how sleek and modern they are.
9. Sherpa scrunchies | Even though I will be doing a separate round-up of Amazon favorites, I couldn't resist including these scrunchies. They're an amazing value and the quality is great.
10. Calpak Sunglass Organizer | This organizer is not only a great way to travel with your sunglasses, but I personally love keeping it in my closet for extra storage.
11. Billie Razor | I'm sure this last item doesn't come as a shocker as I'm constantly raving about the Billie razor. I'm not one to love subscriptions, but this one I do. I love never having to worry if I run out of cartridges and in addition to being the best razor I have ever used, it's also the most affordable.
I hope you loved this year's edition of Teresa's Favorite Things!
Last Updated: Jan 1, 2021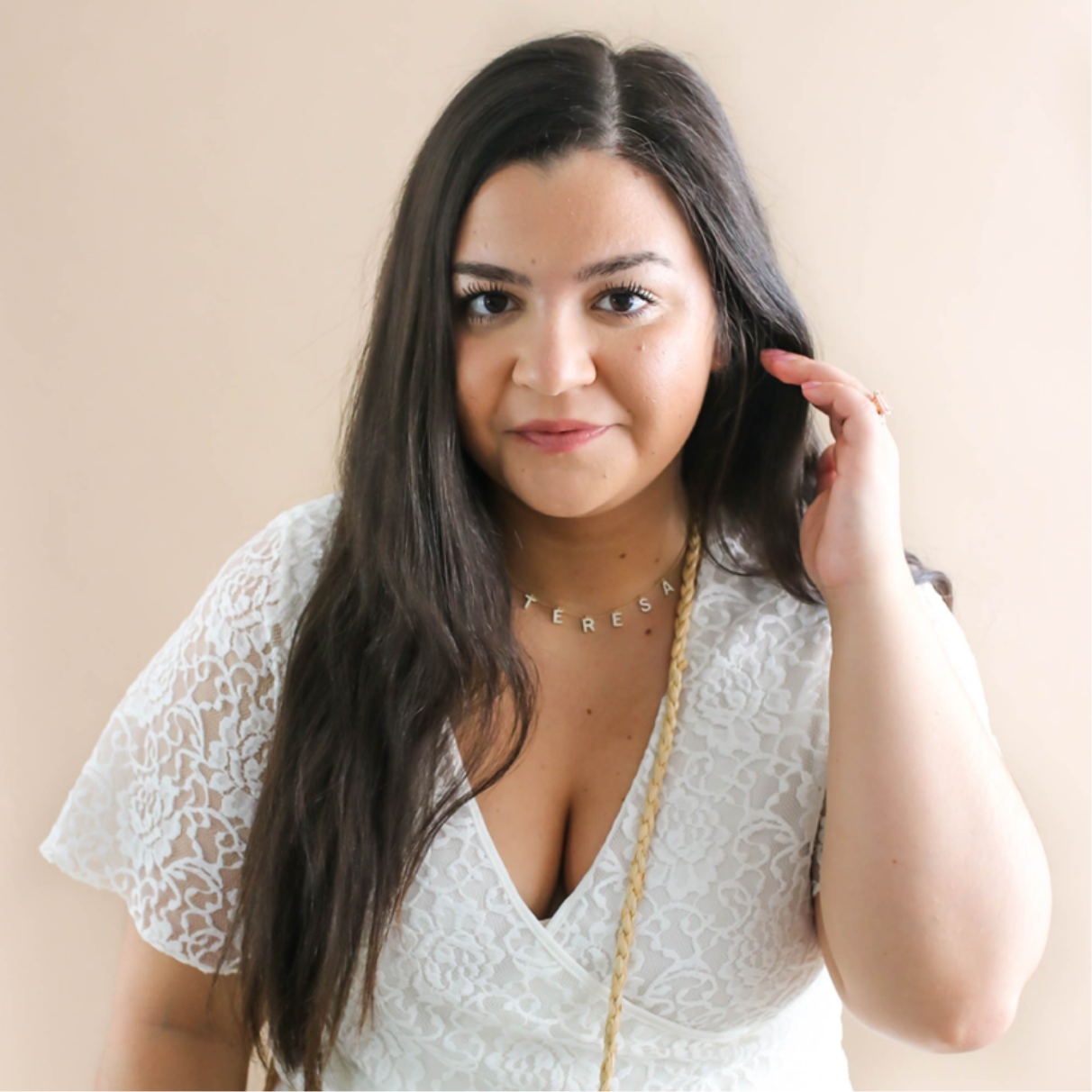 You might also like