What's on My Reading List This Fall
Now that the fall is here, I've compiled a few books on my list to read this season!
Now that the fall is here, I've compiled a few books on my list to read this season! I always like to pick a few new books to read depending on the season, and during fall, I usually reach for suspenseful mysteries or cozy romances. I know you all like to see what I'm reading so I put together what's on my reading list this fall. As always, feel free to drop any good book recommendations in the comments (I'm always looking for new books to read!), and don't miss my full reading list here with all of the books I love plus my favorite reading accessories!
This book sounded so interesting to me and I love that there wasn't too much given away by the back jacket preview! I feel like it could go in so many directions and I always love a book that I can't guess the ending to. Here's the synopsis:
Synopsis
On the day Oliver Marks is released from jail, the man who put him there is waiting at the door. Detective Colborne wants to know the truth, and after ten years, Oliver is finally ready to tell it.

A decade ago: Oliver is one of seven young Shakespearean actors at Dellecher Classical Conservatory, a place of keen ambition and fierce competition. In this secluded world of firelight and leather-bound books, Oliver and his friends play the same roles onstage and off: hero, villain, tyrant, temptress, ingénue, extras.

But in their fourth and final year, good-natured rivalries turn ugly, and on opening night real violence invades the students' world of make-believe. In the morning, the fourth-years find themselves facing their very own tragedy, and their greatest acting challenge yet: convincing the police, each other, and themselves that they are innocent.

If We Were Villains was named one of Bustle's Best Thriller Novels of the Year, and Mystery Scene says, "A well-written and gripping ode to the stage…A fascinating, unorthodox take on rivalry, friendship, and truth."
If you like a murder mystery, add this one to your list. I know I'll be trying to figure out who did it with the many clues that will be dropped throughout the story which always keeps me engaged! Here's the synopsis:
Synopsis
Chaos is coming, old son.

With those words the peace of Three Pines is shattered. Everybody goes to Olivier's Bistro―including a stranger whose murdered body is found on the floor. When Chief Inspector Gamache is called to investigate, he is dismayed to discover that Olivier's story is full of holes. Why are his fingerprints all over the cabin that's uncovered deep in the wilderness, with priceless antiques and the dead man's blood? And what other secrets and layers of lies are buried in the seemingly idyllic village?

Gamache follows a trail of clues and treasures―from first editions of Charlotte's Web and Jane Eyre to a spiderweb with a word mysteriously woven in it―into the woods and across the continent, before returning to Three Pines to confront the truth and the final, brutal telling.
I've heard good things about this book so I knew I had to add it to my list! I also think it's fun that it's written in first person via the actual housemaid so it really feels like you're in the actual story.
Synopsis
It's hard to find an employer who doesn't ask too many questions about my past. So I thank my lucky stars that the Garricks miraculously give me a job, cleaning their stunning penthouse with views across the city and preparing fancy meals in their shiny kitchen. I can work here for a while, stay quiet until I get what I want. It's almost perfect. But I still haven't met Mrs Garrick, or seen inside the guest bedroom. I'm sure I hear her crying. I notice spots of blood around the neck of her white nightgowns when I'm doing laundry. And one day I can't help but knock on the door. When it gently swings open, what I see inside changes everything….
That's when I make a promise. After all, I've done this before. I can protect Mrs. Garrick while keeping my own secrets locked up safe. Douglas Garrick has done wrong. He is going to pay. It's simply a question of how far I'm willing to go….
You know I love a good romance book and this one feels like it would be the perfect fall rom-com! It's also an enemies-to-lovers relationship, and I always enjoy those and the fun banter that comes with it.
Synopsis
When Ari and Josh first meet, the wrong kind of sparks fly. They hate each other. Instantly.

A free-spirited, struggling comedian who likes to keep things casual, Ari sublets, takes gigs, and she never sleeps over after hooking up. Born-and-bred Manhattanite Josh has ambitious plans: Take the culinary world by storm, find The One, and make her breakfast in his spotless kitchen. They have absolutely nothing in common . . . except that they happen to be sleeping with the same woman.

Ari and Josh never expect their paths to cross again. But years later, as they're both reeling from ego-bruising breakups, a chance encounter leads to a surprising connection: friendship. Turns out, spending time with your former nemesis is fun when you're too sad to hate each other—and too sad for hate sex.

As friends-without-benefits, they find comfort in late-night Netflix binges, swiping through each other's online dating profiles, and bickering across boroughs. It's better than romance. Until one night, the unspoken boundaries of their platonic relationship begin to blur. . . .
This book is the sequel to the book Olive Kitteridge, so I'd read that one first if you're interested in this series! The author of this book is a Pulitzer Prize winner so you know it's most likely going to be a great read! Olive, Again is a collection of thirteen interconnected stories that take place in or near the fictional town of Crosby, Maine. The book follows Olive through her seventies and eighties after the death of her first husband. Here's a bit more on the book:
Prickly, wry, resistant to change yet ruthlessly honest and deeply empathetic, Olive Kitteridge is "a compelling life force" (San Francisco Chronicle). The New Yorker has said that Elizabeth Strout "animates the ordinary with an astonishing force," and she has never done so more clearly than in these pages, where the iconic Olive struggles to understand not only herself and her own life but the lives of those around her in the town of Crosby, Maine. Whether with a teenager coming to terms with the loss of her father, a young woman about to give birth during a hilariously inopportune moment, a nurse who confesses a secret high school crush, or a lawyer who struggles with an inheritance she does not want to accept, the unforgettable Olive will continue to startle us, to move us, and to inspire us—in Strout's words—"to bear the burden of the mystery with as much grace as we can."
If you're a big reader I'm sure by this point you've heard of this book! It's been on my list for quite some time now, and while I've heard mixed reviews, I think it sounds interesting and I finally want to read it this fall! Here's the synopsis:
Synopsis
On an island off the coast of Ireland, guests gather to celebrate two people joining their lives together as one. The groom: handsome and charming, a rising television star. The bride: smart and ambitious, a magazine publisher. It's a wedding for a magazine, or for a celebrity: the designer dress, the remote location, the luxe party favors, the boutique whiskey. The cell phone service may be spotty and the waves may be rough, but every detail has been expertly planned and will be expertly executed.
But perfection is for plans, and people are all too human. As the champagne is popped and the festivities begin, resentments and petty jealousies begin to mingle with the reminiscences and well wishes. The groomsmen begin the drinking game from their school days. The bridesmaid not-so-accidentally ruins her dress. The bride's oldest (male) friend gives an uncomfortably caring toast.
And then someone turns up dead. Who didn't wish the happy couple well? And perhaps more important, why?
Another cute romantic read, this book reminds me of a Hallmark movie plot. In the best way. Definitely a cute read and something to break up all of those suspenseful mysteries, I can't wait to read this one!
Synopsis
Evelyn St. James isn't the kind of woman you forget. Beckett Porter certainly hasn't. One incredible weekend in Maine, and he's officially a man distracted. He's not unfamiliar with hot and heavy flings, but Evie wove some sort of magic over him during their tumble in the sheets. He can't stop thinking about her laugh. Her hand pressed flat against his chest. Her smiling mouth at his neck.
So when she suddenly appears on his farm as part of a social media contest, he is…confused. He had no idea that the sweet and sexy woman he met at a bar is actually a global phenomenon. When Evie disappears again, Beckett resolves to finally move on.
But Evie, who has been feeling disconnected from her work and increasingly dissatisfied with life online, is trying to find her way back to something real. She returns to the last place she was happy: Lovelight Farms and the tiny town of Inglewild. And it has absolutely nothing to do with the hot farmer she spent two incredible nights with.
To be totally honest, I don't know much about this book but the little bit I do know hooked me! It has good reviews, is supposed to be fast-paced, and I almost like going into a book blind more so I don't know what to expect. Here's the (short) synopsis:
Synopsis
Under the influence of a charismatic classics professor, a group of clever, eccentric misfits at a New England college discover a way of thought and life a world away from their banal contemporaries. But their search for the transcendent leads them down a dangerous path, beyond human constructs of morality.
Last Updated: Sep 26, 2023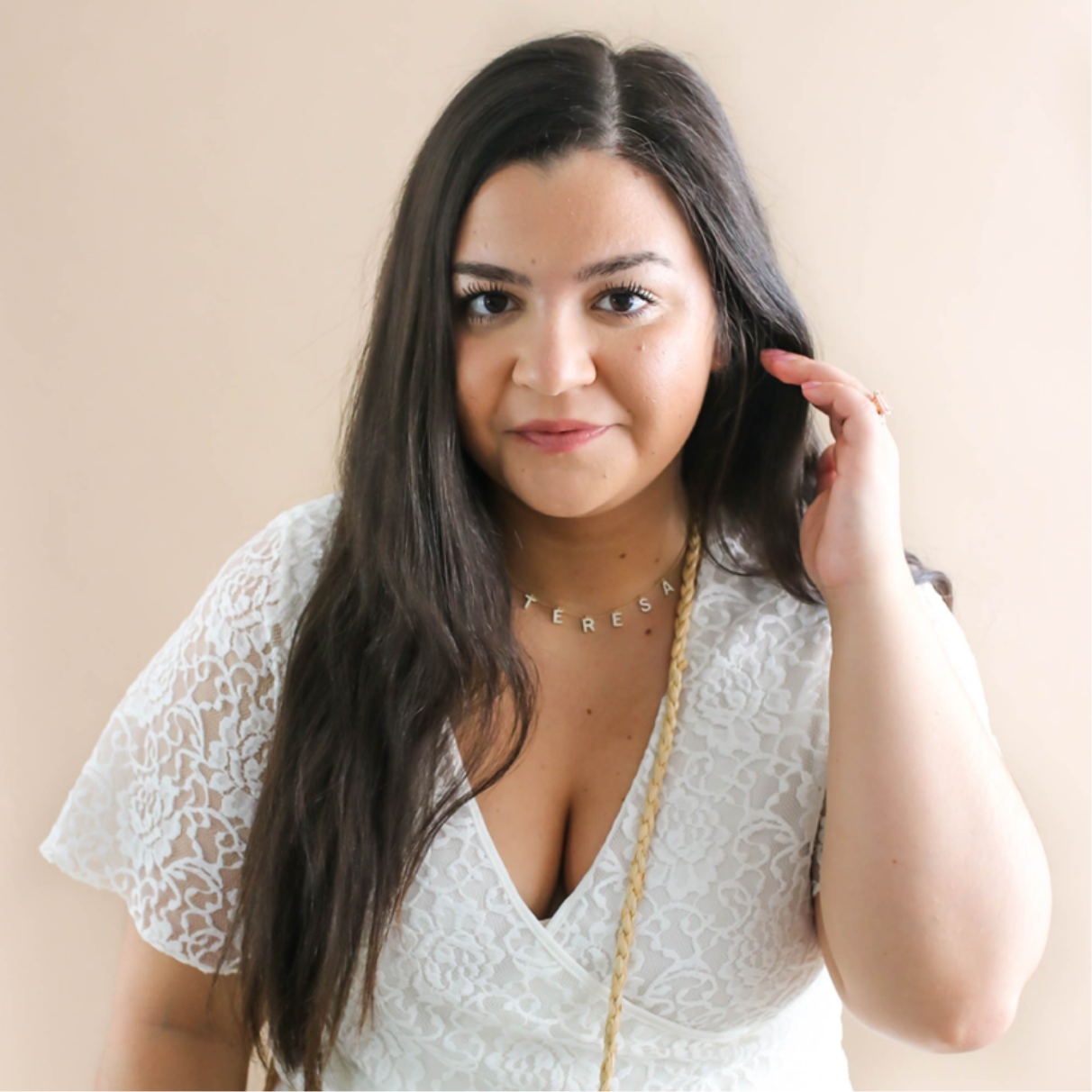 You might also like