The Summer I Turned Pretty Watch Party
Everything I included in my The Summer I Turned Pretty watch party and how to plan your own!
If you follow me on any platform, then it's no surprise that I'm obsessed with The Summer I Turned Pretty. I started the book series my last year of high school so I definitely have a soft spot for the show (even though I graduated over 14 years ago!). I especially love how even though the show may lean a little younger, Jenny Han, the author of the series, knows how to incorporate elements that my millennial heart loves. With the finale approaching and my summer days in New York coming to an end, I decided to host an outdoor watch party. In true Teresa fashion, I did go a little overboard, but I couldn't think of a better way to spend one of my last days at my parent's house. Since the season two premiere, I've seen so many people and brands host watch parties on TikTok, so I thought I'd try and put my own spin on it! Even if you're not a fan of the show, I feel like quite a few elements of our outdoor movie night would be perfect for a coastal-themed bachelorette or get-together. Keep reading to see everything I included in our The Summer I Turned Pretty Watch Party. And if you don't have time to plan a watch party for the finale next week, bookmark this blog post for season 3 which was officially announced!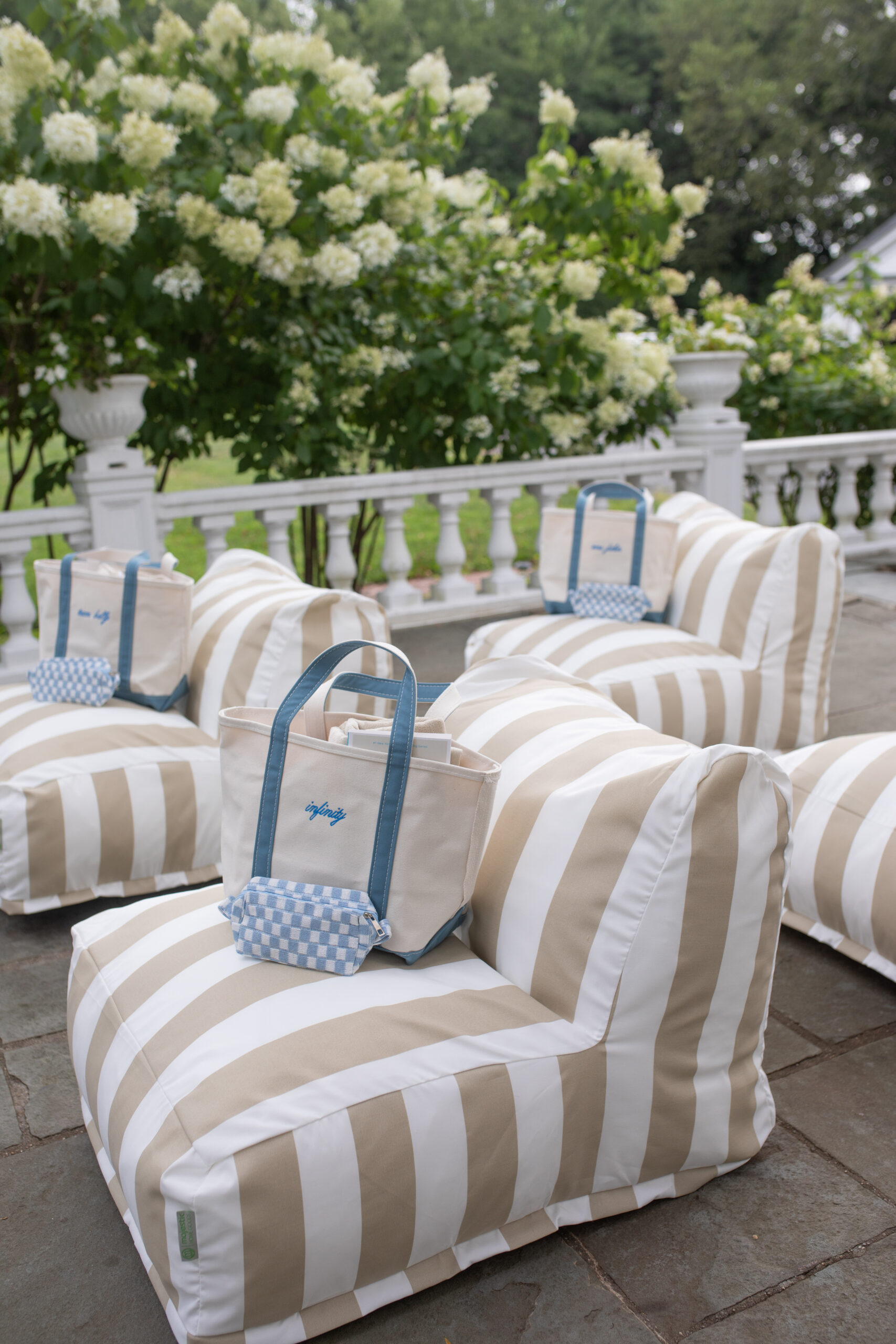 The overall style of the watch party was definitely giving coastal grandmother vibes! I bet quite a few of you are shocked to see so much blue on my page! Since the weather has been so beautiful, I decided to go the outdoor route and these bean bag chairs were the perfect addition. I've had them on my wishlist for quite some time, and this occasion pushed me to splurge! I feel like they will make all of our future outdoor movie nights 1000x more cozy.
You know I can't host anything without gift bags. I love spoiling those around me! I wanted to include a combination of themed-goodies, as well as items that are useful in everyday life. L.L. Bean Boat & Totes have been a classic style for years, but they've become increasingly popular again, and rightfully so. For the price and quality, they really can't be beat. I had them monogrammed with cute TSITP themed sayings to tie in the theme and they were a hit.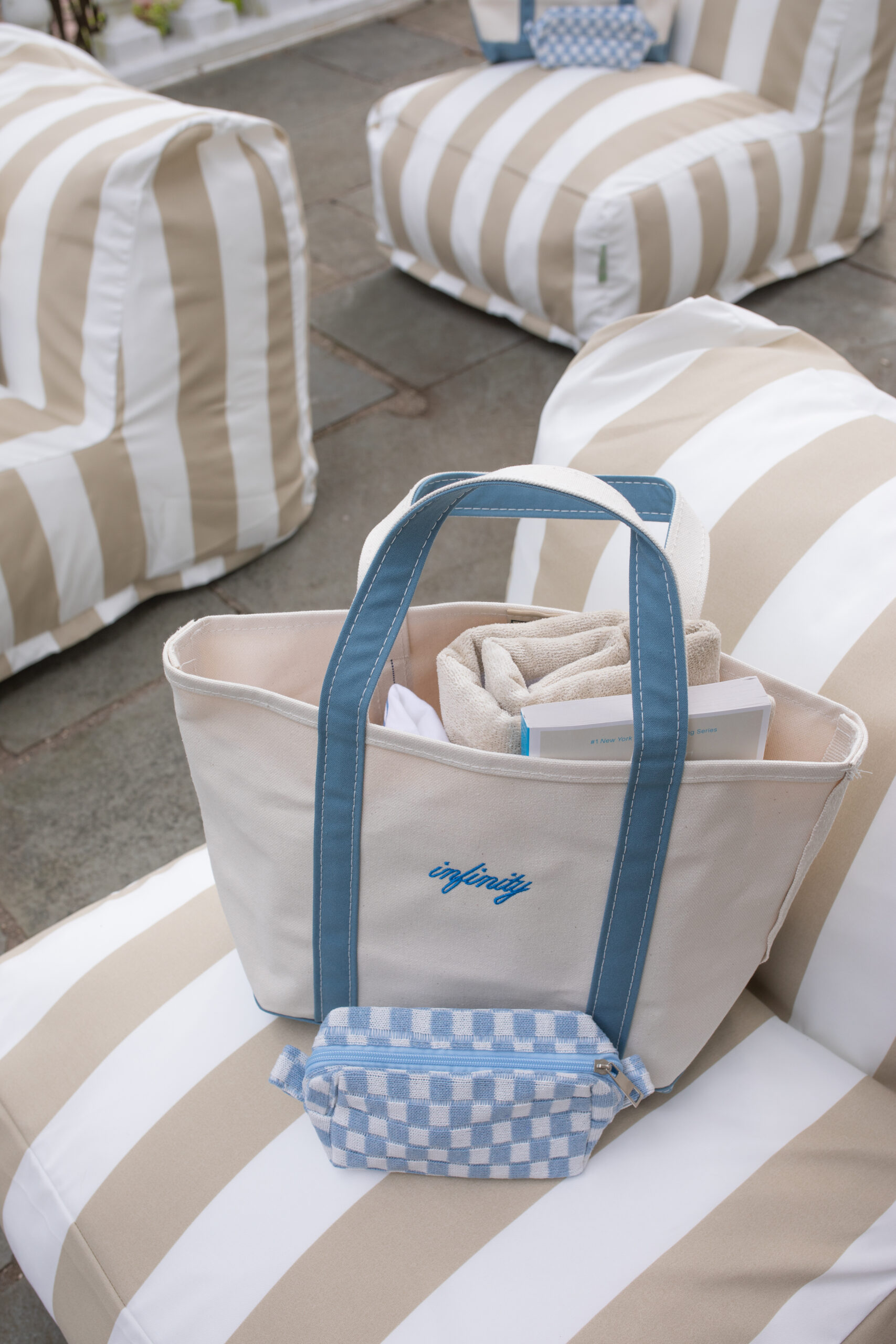 What really tied the theme together was the bar cart. It had the essentials like glasses, plates, and flatware, but what really brought everything together were the flowers, rattan hurricanes, and cake! You know I had to include Conrad!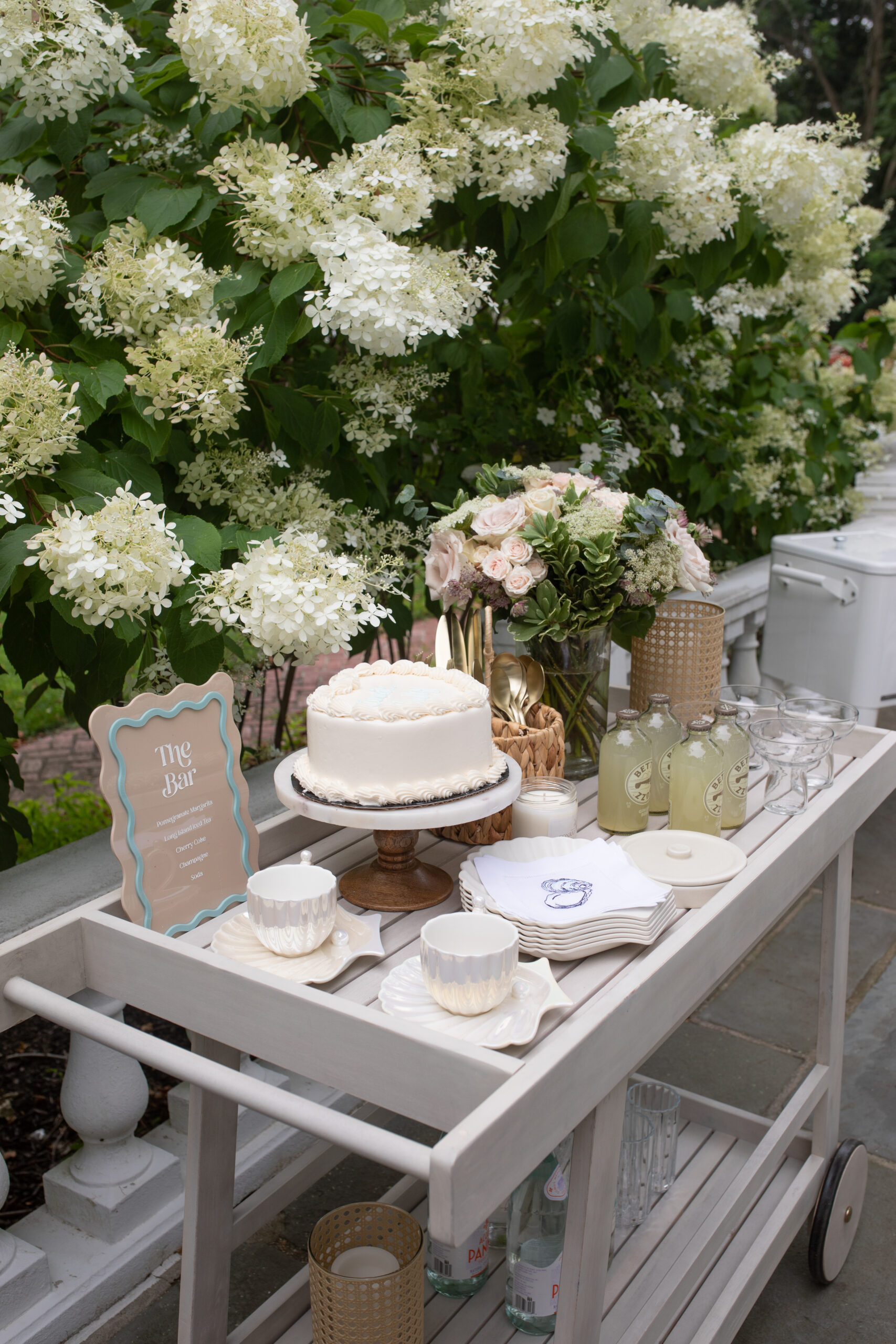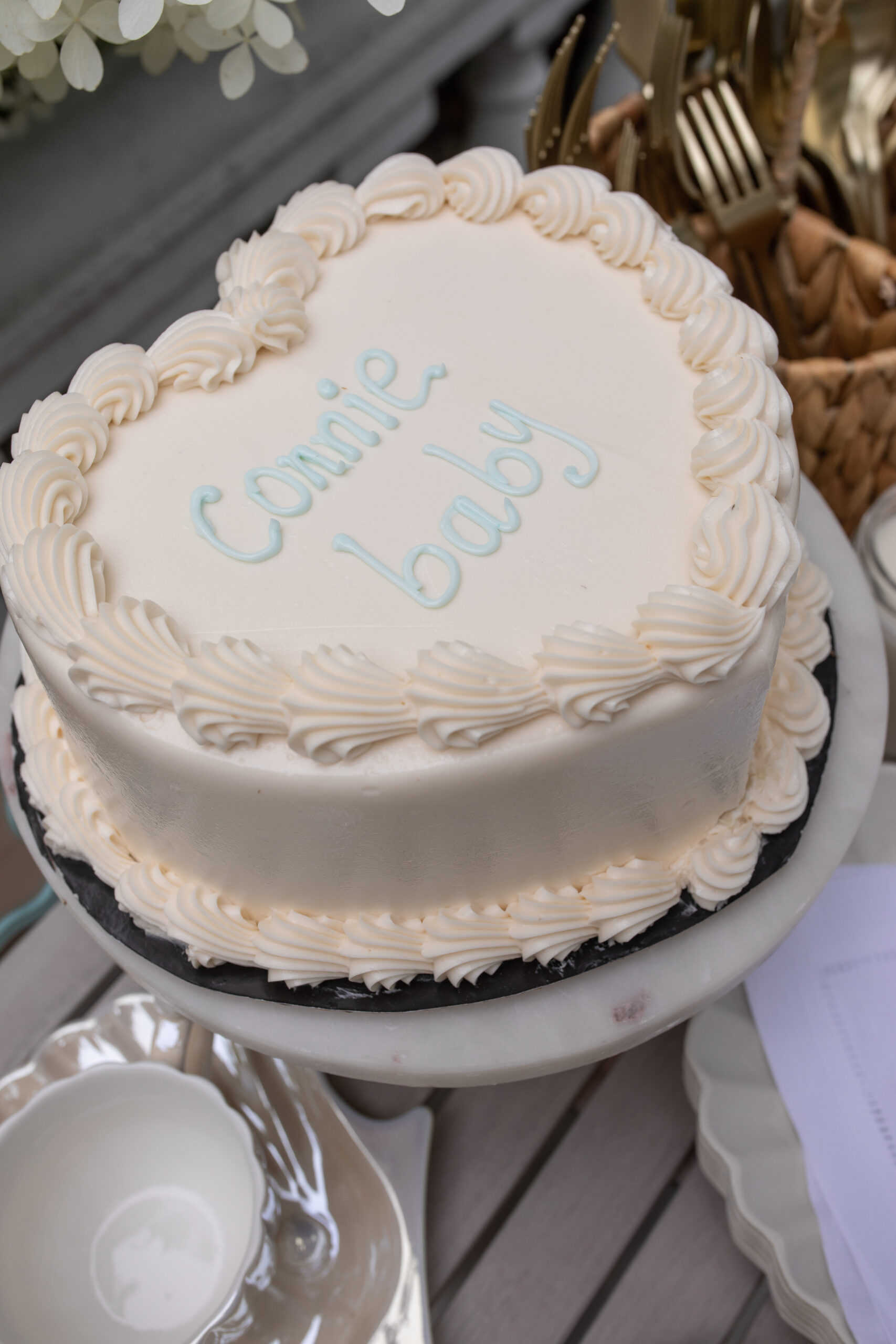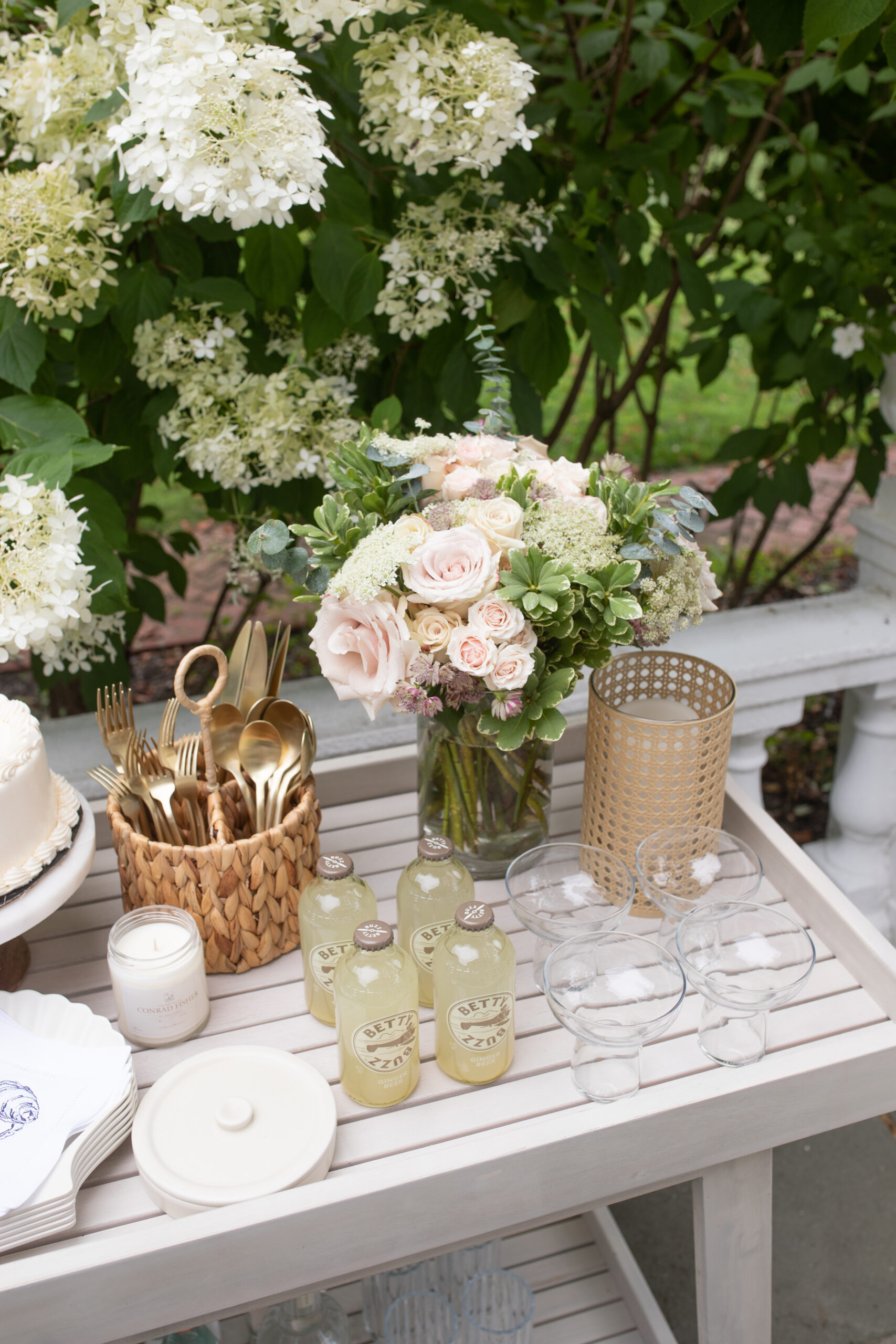 Links & Sources
Gift Bags
Movie Set-Up & Furniture
Bar Cart Details
If you're hosting a The Summer I Turned Pretty watch party, the options are endless. And there are tons of ways to get creative if you're looking to do something more low-key too, like serving food and drinks inspired by the show. Here are some of my favorite ideas:
Belly's Pomegranate Margaritas
'The Good Muffins'
Junior Mints (inspired by Belly's polar bear)
Half cherry/Half coke slushie
Hot cocoa (Belly's specialty)
Brie, fig, and prosciutto sandwiches
Tea and pastries, inspired by the deb ball
Lobster dinner like Susannah put together for Belly's 16th birthday
Mickey Mouse pancakes
I can't believe we're only a week away from the season finale! Even though I've read the entire series, I'm still on the edge of my seat every episode. And episode 7 destroyed me, despite knowing it was coming. If you're a looking to host a watch party yourself or if you're just a major fan of the show, I hope you enjoyed taking a look at my The Summer I Turned Pretty watch party. This was probably the most fun I ever had putting together content for the blog, and I feel like it really allowed me to be creative and share my love for hosting. Now I have one question for you, Team Conrad or Team Jeremiah? And yes there is only one correct answer, and yes I will judge you for it!
Last Updated: Aug 12, 2023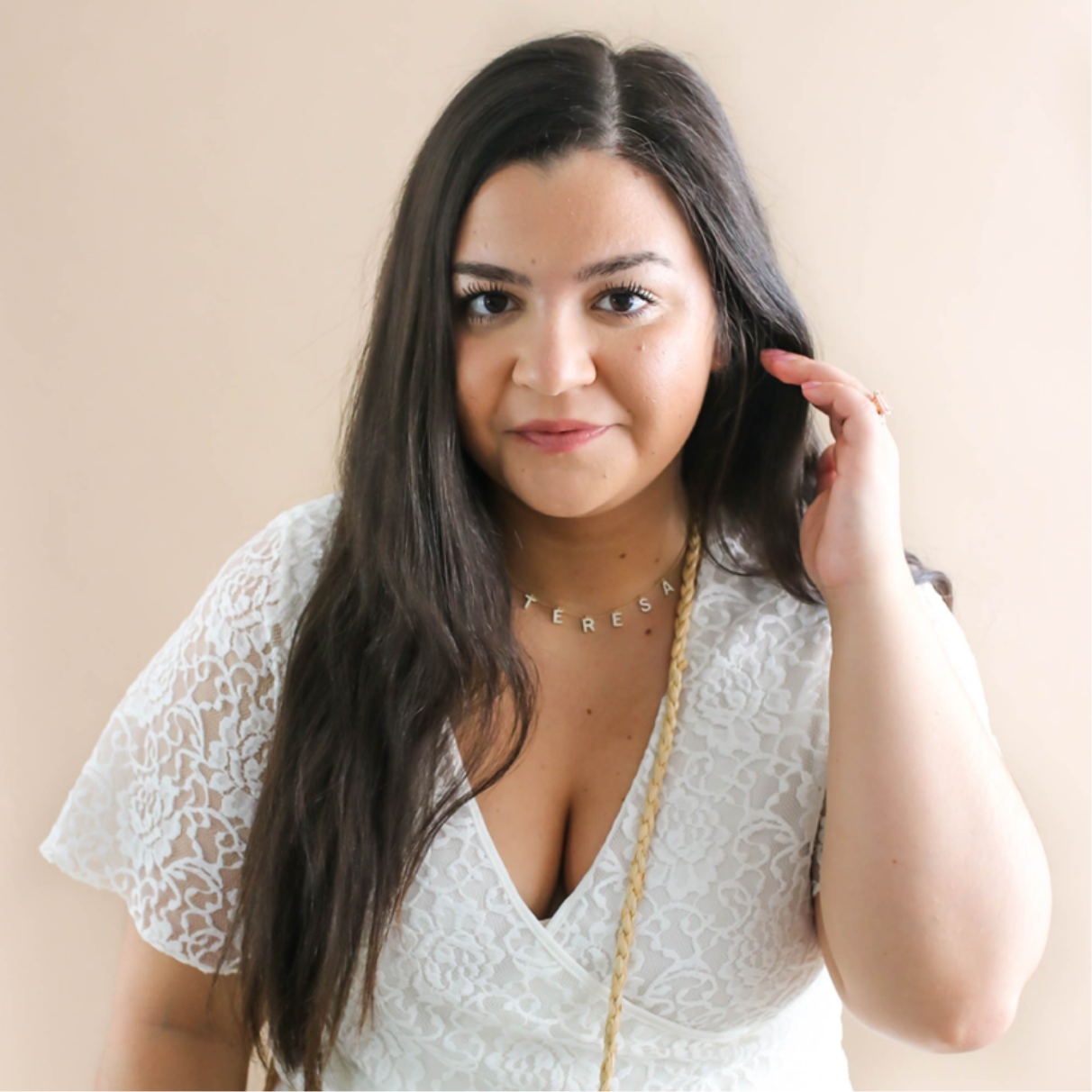 You might also like