Beis Luggage: An Honest Review and Buying Guide
One of the most asked questions I get is whether or not BEIS luggage is worth the price tag. And I'm here today to explain why I think it is.
One of the most asked questions I get is whether or not BEIS luggage is worth the price tag. And I'm here today to explain why I think it is. If you follow me over on Instagram or know me in real life, then you know I have a thing for luggage. At this point I feel like I've tried every luggage brand out there, and BEIS definitely stands out from the rest for a few reasons.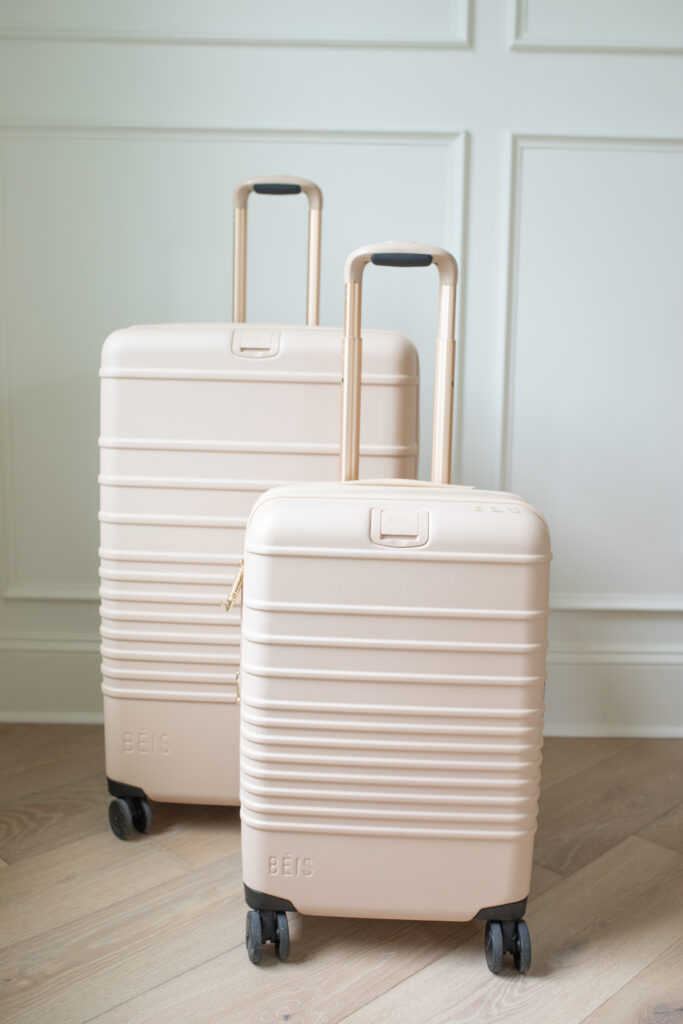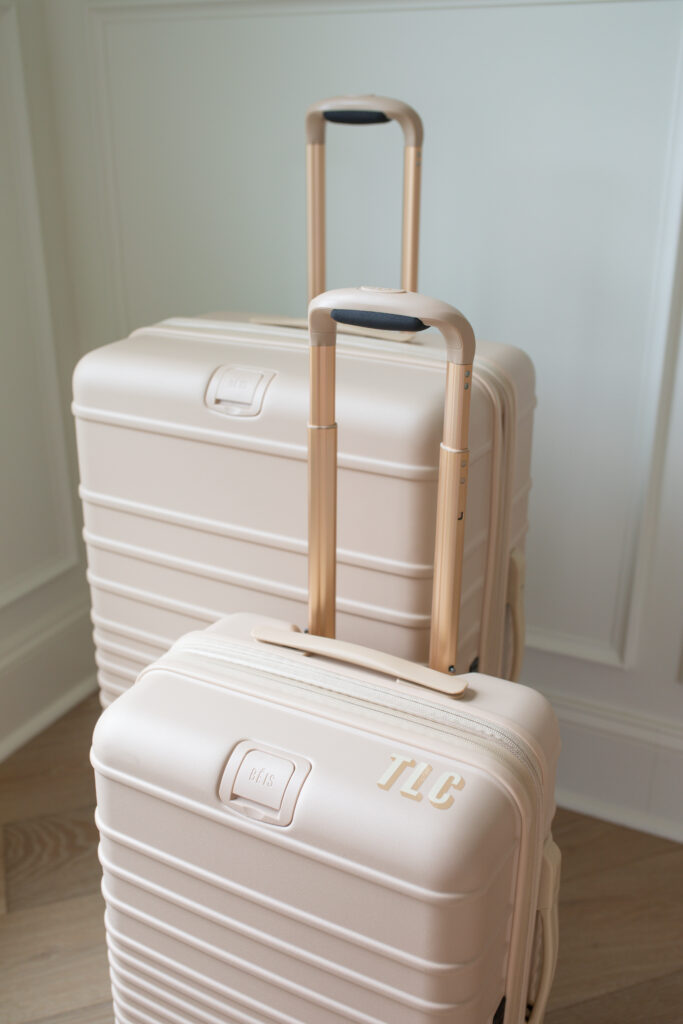 For those of you who may be unfamiliar, BEIS is a travel brand that was founded by actress, Shay Mitchell. (Where are my Pretty Little Liar fans?) Her original goal with the brand was to create a line of stylish luggage that didn't break the bank. Since then, BEIS has expanded beyond luggage to include backpacks, travel wallets, belt bags, cosmetic cases, and more. Pretty much everything you could ever need to pack for a trip.
What definitely stands out about BEIS is their commitment to designing with both style and practicality in mind. There are so many travel brands out there that focus on one or the other. But BEIS has done a fantastic job at designing pieces that perform, last, and look beautiful.
What makes BEIS luggage so great?
While BEIS has many products, today I'm going to specifically discuss and review their original line of roller luggages. I have all three sizes – the carry-on roller, 26" check-in roller, and 29" check-in roller.
Durability: Probably the #1 reason BEIS luggage stands out amongst the rest is durability. The outer shell is incredibly strong and much thicker than other hardshell luggages I've tried (including Rimowa). I've had other hardshell luggages come out of baggage claim collapsed with wheels broken off. But whenever I grab my BEIS luggage from the conveyor belt, she is good as new (with some scuffs here and there). The hardware on the luggage is also quite strong and all of the zippers work smoothly.
Features: BEIS luggages include great accessories and some pretty cool features. One of the best features is the weight limit indicator on the side carry handle. If it's green, your luggage is under 50lbs, and if it's red, it's over. It's a nifty thing to have so you don't have to carry a separate luggage scale. Or risk paying overage fees at the counter. The luggage has 360 degree wheels, which I think is a must. It rolls smoothly and easily.
Another great feature is the retractable bag strap on the front of the luggage. It can hold up to 15 lbs, so it's a great place to hang your purse if you want to be hands-free while you're on-the-go. And a small, but smart detail that I love, is the cushion on the handle for comfort. Perfect if you're running and sweating through the airport about to miss your flight!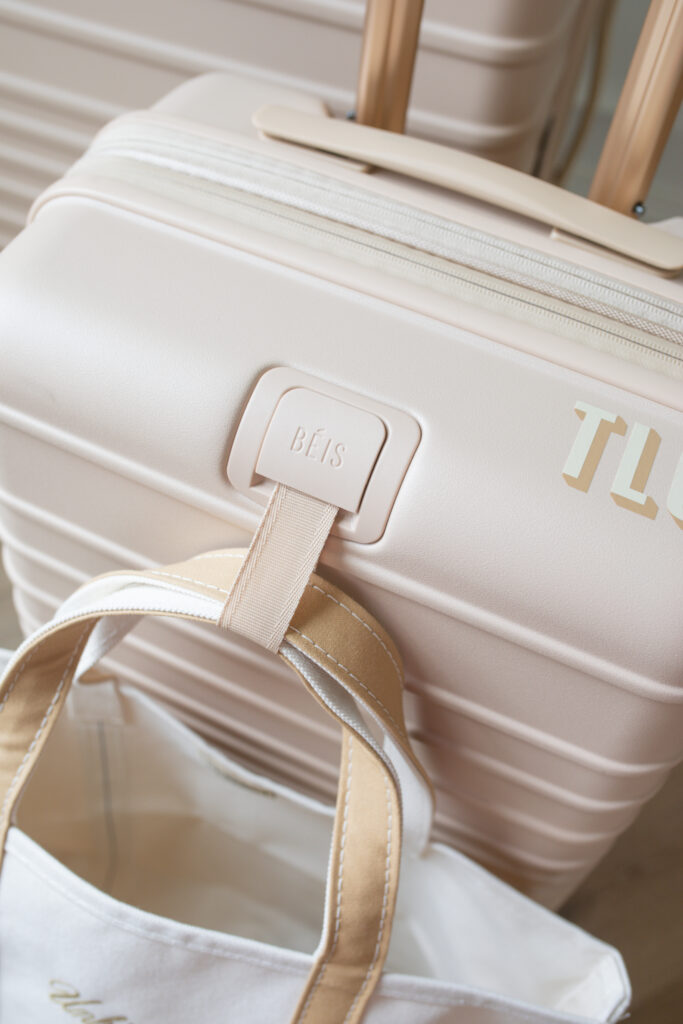 Every luggage also includes a pouch set for dirty clothes or shoes, which is a plus!
Interior: The interior of their luggages is quite spacious and I really like the way they designed all of the pockets and compartments. One side of the luggage has a zippered flap with external compartments, one clear and one frosted. Great for undergarments, toiletries, and more. The other side of the luggage has a detachable compression panel that you can secure with the two built-in buckles.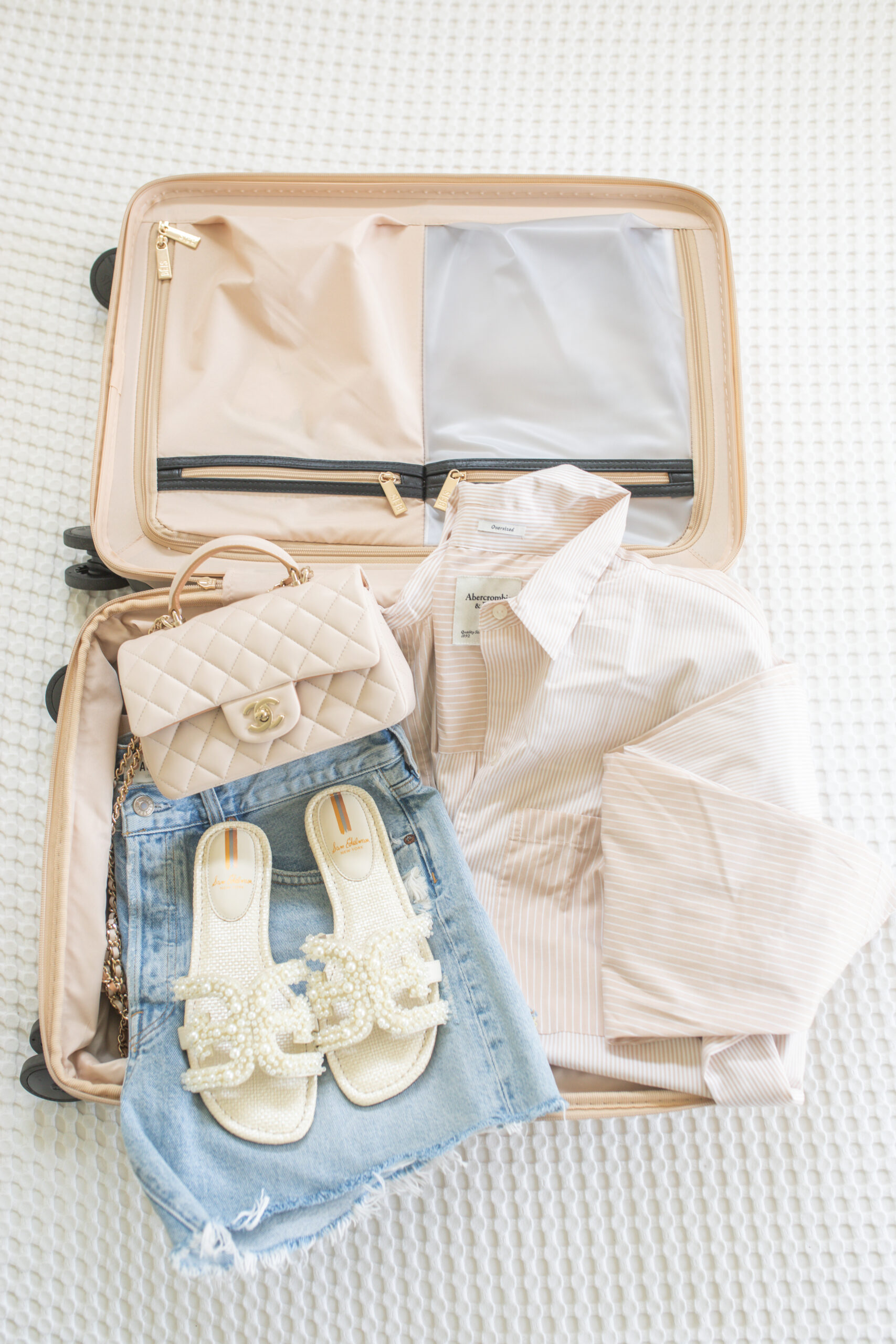 How do you clean your BEIS luggage?
Whenever I get home from a trip, I always wipe down my luggage and wheels with a Clorox or Lysol wipe. And then proceed to give the entire luggage, inside and out, a nice spritz of disinfectant. Trust me, your luggage has definitely seen some things. In terms of scuffs or marks, which are inevitable no matter the brand or price, I swear by the magic eraser. I've been able to get 98% of marks off of luggage just by using that magical sponge.
Pros
TSA locks on zippers
The prettiest colors to choose from
Weight indicator on the handle
360 degree wheels
Durable outer shell
Cushion on handle
Retractable bag strap for your purse
Expandable up to 12″
Cons
The original carry-on roller is sometimes slightly too large for certain airlines. I've never had that issue personally but I have seen some complaints on TikTok. However, they recently launched this newer carry-on that is slightly smaller and compliant for most major airlines.
Since it does have that thicker outer shell, I find the luggage itself to be a little heavier than other luggages when empty.
BEIS Pricing
While I wouldn't consider BEIS affordable, I think they are worth their price-point. There are luggages on the market that are cheaper, but I don't think they measure up to what you're getting with BEIS. The carry-on roller is $218, the 26" check-in roller is $308, and the 29" check-in roller is $328.
Where to buy BEIS luggage
BEIS products are available at quite a few major retailers, including Revolve and Nordstrom. I find Revolve has one of the best selections, especially in the travel accessory department.
Overall, I've had such a great experience with BEIS luggage. I've had my original set from when the brand launched years ago. And I continue to add fun bags and accessories to my BEIS collection as time goes on. I feel like their launches keep getting better and better! If you're looking for a stylish and durable luggage set, I highly recommend BEIS!
If you're planning your next trip, be sure to check out my Travel Tips to Make Your Life Easier before you leave!
Last Updated: Sep 20, 2023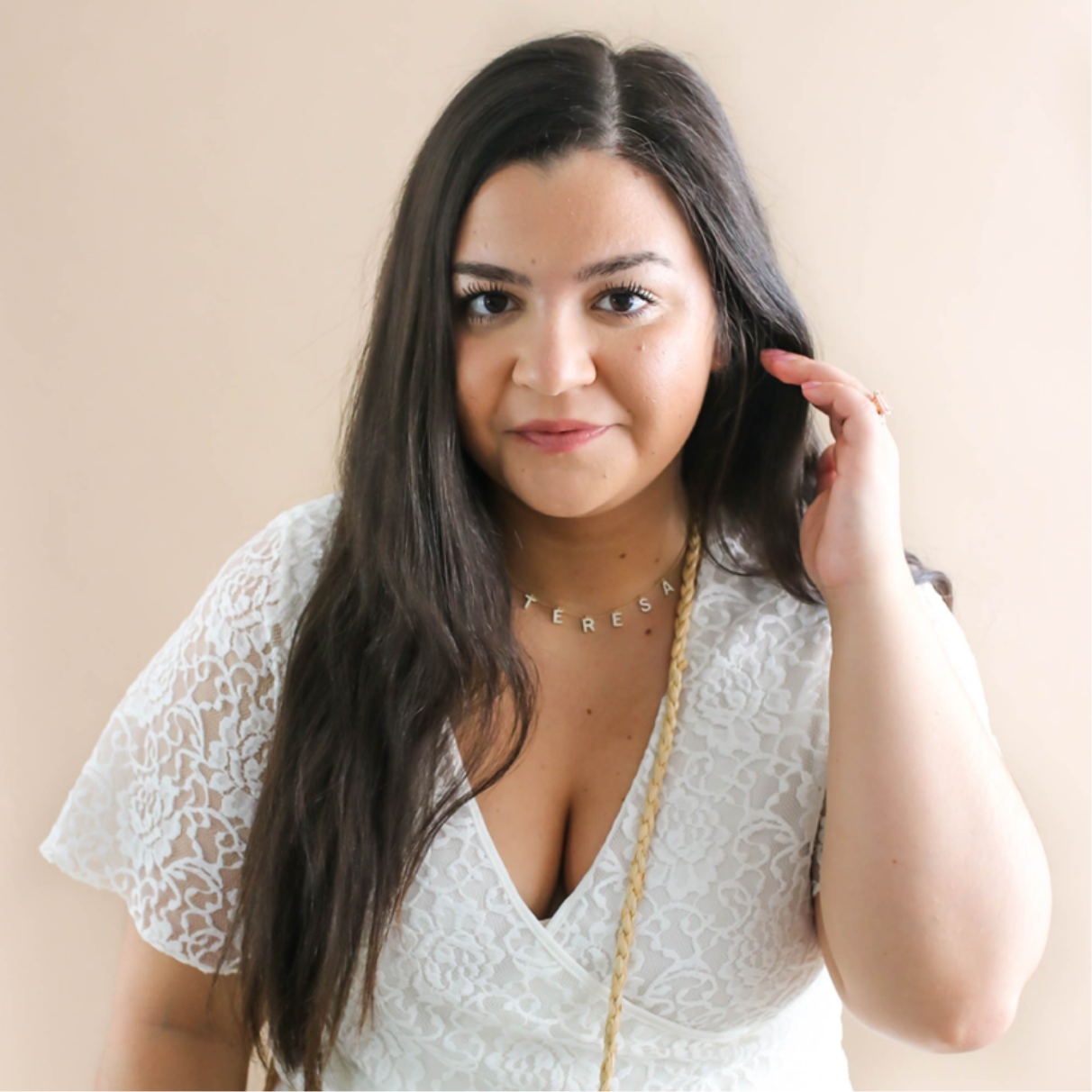 You might also like