Books to Read This Holiday Season
Fun fact, my mother, grandmother, great-grandmother, and two of my aunts all worked at the library, so I've been in love with books and reading for as long as I can remember.
Fun fact, my mother, grandmother, great-grandmother, and two of my aunts all worked at the library, so I've been in love with books and reading for as long as I can remember. (I even had a part-time job at the library before college). And my mom to this day still works for the library! You know the one in Manhattan with the lions out front where Big ditched Carrie on her wedding day? Yes, she works there!
When the holidays roll around I especially get in reading mode since I love to cozy up on the couch with a good book. A good rom-com is my favorite, and I love to read books with a plot set during the holiday season this time of year! I rounded up my list of books to read this holiday season if you're anything like me and will be doing a lot of reading. Some of these books are also on Kindle Unlimited so if you have a Kindle (and an unlimited membership) you can read these for free! If you do read any from this list make sure to let me know how you like them. Hope you enjoy!
A woman named Stella comes across a holiday window display of a department store when a man working in the store asks her opinion on the decor. She answers honestly, that it's not good, not knowing the man is the owner of the store. He soon hires her to improve the display and as time passes their connection grows…
Molly and Andrew are just trying to get home to Ireland for the holidays, when a freak snowstorm grounds their flight.
Nothing romantic has ever happened between them: they're friends and that's all. But once a year, for the last ten years, Molly has spent seven hours and fifteen minutes sitting next to Andrew on the last flight before Christmas from Chicago to Dublin, it's the holiday tradition neither of them has ever wanted to give up. Molly vows to get Andrew home in time for Christmas, but what she doesn't know is that, as the snow falls over the city and over the heads of two friends who are sure they're not meant to be together, the universe might just have a plan of its own…
When chef Charlie Goodwin gets hit on the head on the L.A. set of her reality baking show, she loses a lot more than consciousness; she also loses her ability to taste and smell—both critical to her success as show judge. Meanwhile, Charlie's identical twin, Cass, is frantically trying to hold her own life together back in their quaint mountain hometown while running the family's bustling bakery and dealing with her ex, who won't get the memo that they're over.
With only days until Christmas, a desperate Charlie asks Cass to do something they haven't done since they were kids: switch places. Looking for her own escape from reality, Cass agrees. But temporarily trading lives proves more complicated than they imagined, especially when rugged firefighter Jake Greenman and gorgeous physician assistant Miguel Rodriguez are thrown into the mix. Will the twins' identity swap be a recipe for disaster, or does it have all the right ingredients for getting their lives back on track?
Chuck and Kate's relationship used to be real, oh-so-real. But after she broke his heart four months ago, leaving him, it became all just pretense for the sake of their entwined families. With parents who are best friends and business partners, it's not easy for Chuck and Kate to announce they've split up. But with the holidays looming over them, they can no longer keep pretending.
They head home for Christmas, determined to tell the truth—and end up accidentally engaged instead. The more they try to pull apart, the more the Universe seems to push them back together, shortening the road to the altar. And when just-for-show kisses stir up forgotten feelings, things get even more complicated. Now, with the midnight hour approaching, will Chuck and Kate's relationship turn out to be fake or real?
Lila Santos is ready for her last winter break of high school. The snow in her small town of Holly, New York, is plentiful, the mood is as cozy as a fuzzy Christmas sweater, and she's earning extra cash working at the local inn—AKA the setting of the greatest film of all time, Holiday by the Lake—while moonlighting as an anonymous book blogger.

But her perfect holiday plans crash to a halt when her boss's frustratingly cute nephew, Teddy Rivera, becomes her coworker. Lila is type A; Teddy is type "Anything but Lila's Way," and the two of them can't stop butting heads over tangled icicle lights and messy gift shop merch. But when they accidentally switch phones one afternoon, they realize they've both been hiding things from each other. Will their secrets—and an unexpected snowstorm—bring these rivals together?
It's the most wonderful time of the year…but not for Maelyn Jones. She's living with her parents, hates her going-nowhere job, and has just made a romantic error of epic proportions.

But perhaps worst of all, this is the last Christmas Mae will be at her favorite place in the world—the snowy Utah cabin where she and her family have spent every holiday since she was born, along with two other beloved families. Mentally melting down as she drives away from the cabin for the final time, Mae throws out what she thinks is a simple plea to the universe: Please. Show me what will make me happy.

The next thing she knows, tires screech and metal collides, everything goes black. But when Mae gasps awake…she's on an airplane bound for Utah, where she begins the same holiday all over again. With one hilarious disaster after another sending her back to the plane, Mae must figure out how to break free of the strange time loop—and finally get her true love under the mistletoe.
Every December, Josie posts a letter from her home in London to the parents she lost on Christmas night many years ago. Each year, she writes the same three words: Missing you, always. But this year, her annual trip to the postbox is knocked off course by a bicycle collision with a handsome stranger–a stranger who will change the course of Josie's life.

Josie always thought she was the only one who avoided the Christmas season, but this year, Max has his own reasons for doing the same—and coincidence leads them to spending the holiday together. Aglow with new love, Josie thinks this might be the start of something special. Only for Max to disappear without saying goodbye.

Over the course of the next year, Max and Josie will find that fate continues to bring them together in places they'd never expect. New York City. Edinburgh. The quiet English countryside. And it turns out, Max had every reason to leave and every reason to stay. But what does fate hold for Josie and Max as Christmas approaches again?
On a snowy evening in March, thirty-something Noelle Butterby is on her way back from an event at her old college when disaster strikes. With a blizzard closing off roads, she finds herself stranded, alone in her car, without food, drink, or a working charger for her phone.
All seems lost until Sam Attwood, a handsome American stranger also trapped in a nearby car, knocks on her window and offers assistance. What follows is eight perfect hours together, until morning arrives and the roads finally clear. The two strangers part, positive they'll never see each other again but fate, it seems, has a different plan. As the two keep serendipitously bumping into one another, they begin to realize that perhaps there truly is no such thing as coincidence.
Sarah is such a kind soul and is filled with the Christmas spirit. She runs her family business, a Christmas Emporium, and is smart, giving, and such fun to be around. She meets her neighbor Shane officially when he is in her store visiting Santa and Sarah was a cheery elf. Shane is grumpy and broody and Sarah makes it her mission to make this Christmas as special for him as possible. Despite his glares and grumpiness, she discovers the soft underbelly of the beast. Will this Grinch's heart grow three sizes as well? And if it does, will it have room for her?
Last Updated: Apr 17, 2023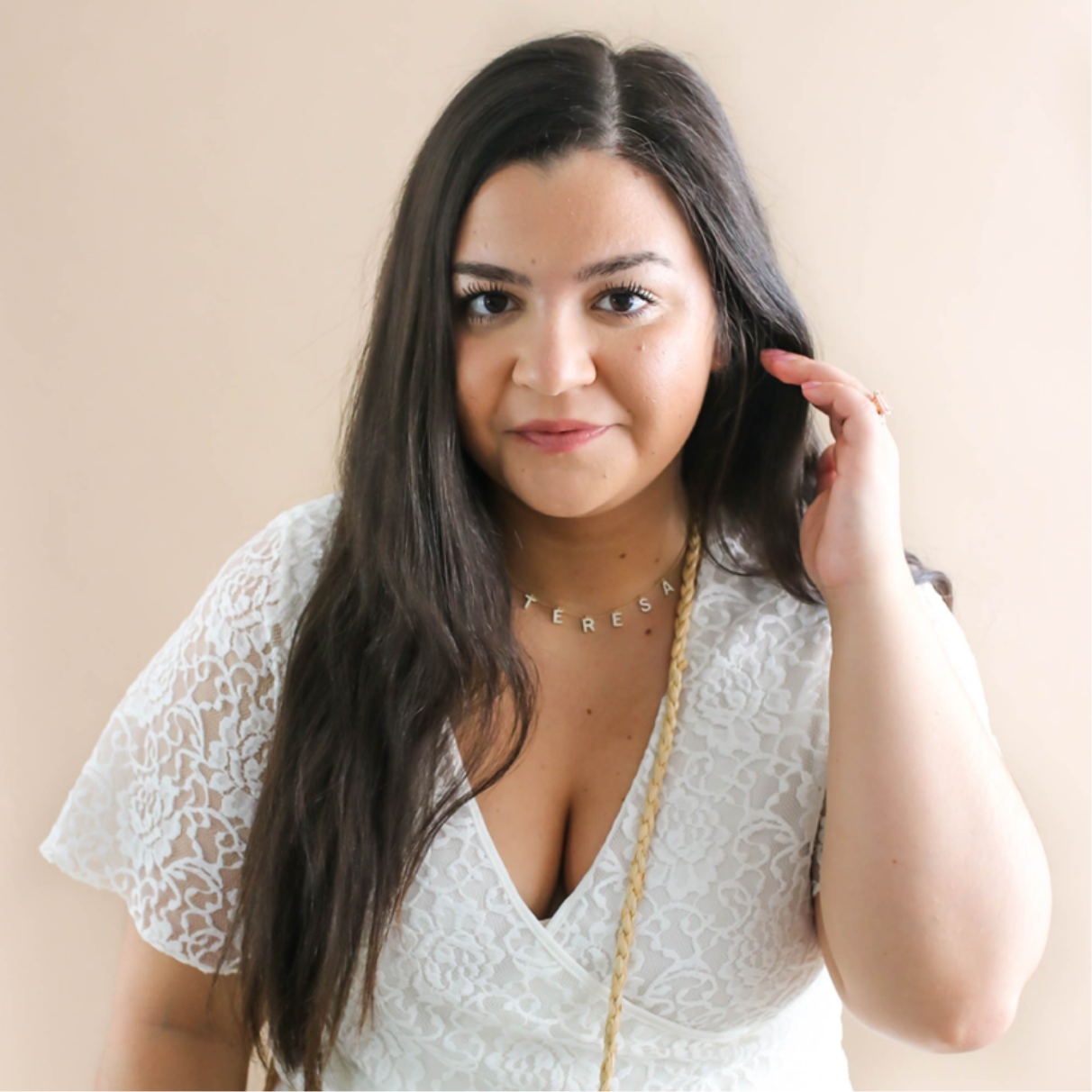 You might also like