3 Ways to Organize Using This Acrylic Caddy
This acrylic caddy can be used many ways throughout your home for organizing.
The moment I saw this acrylic caddy on Amazon I knew it had potential. I wasn't entirely sure what I was going to use it for when I first ordered it, but I was confident I'd find a place for it. Currently, we're using it underneath our kitchen sink (see this post to check it out), but I had a million other options in my head. Rather than keep the ideas to myself, I thought I would share three different ways you can organize things in your home using this acrylic caddy. Keep reading to check them all out.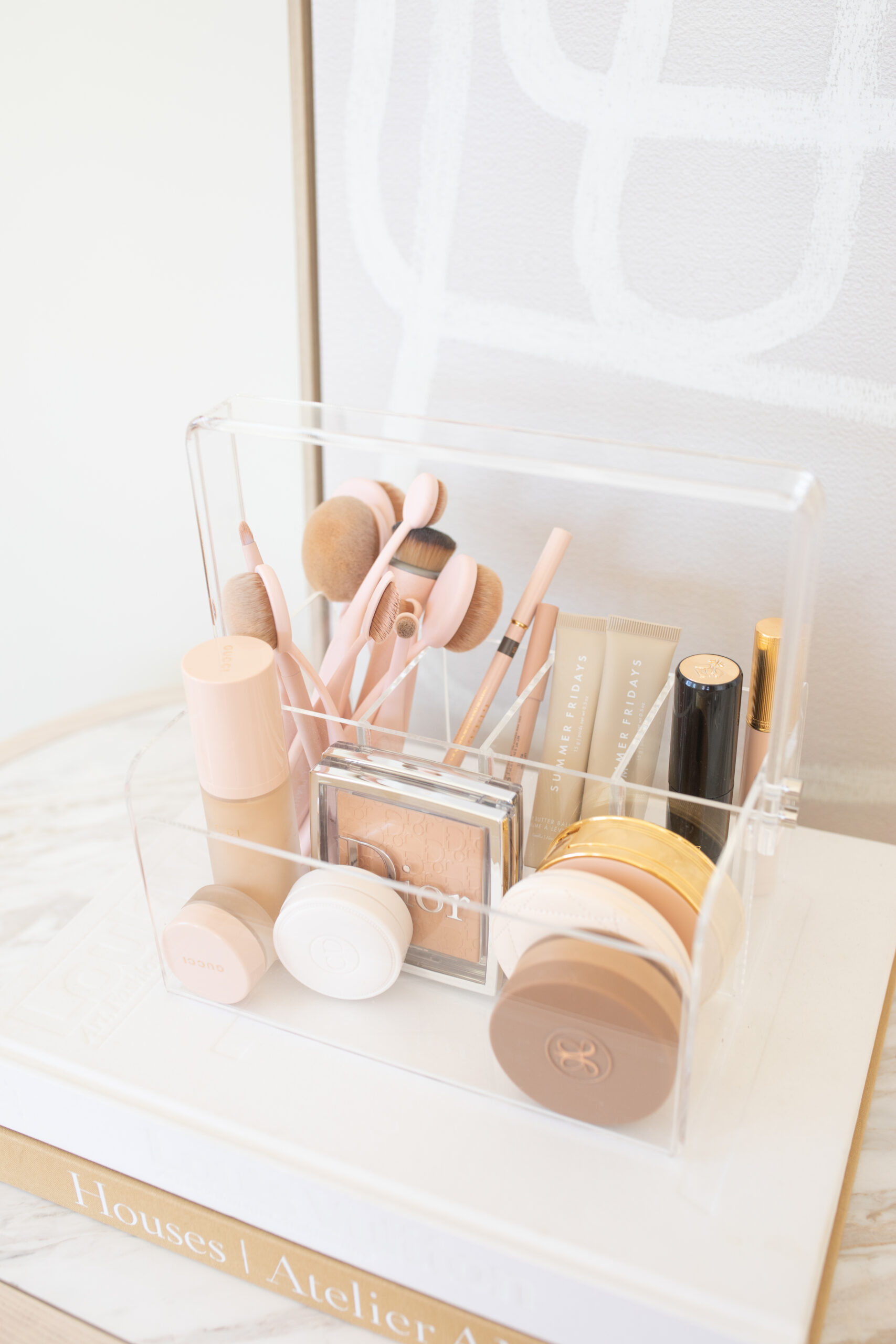 Idea #1: Makeup
This acrylic caddy fits a surprising amount of makeup! It's pretty enough to display, but you can also put it away when you're not using it. It's also portable which is great if you live in a dorm, small apartment or share a bathroom with roommates. The smaller compartments are great for makeup brushes, liners, and mascaras, and the larger compartment fits palettes perfectly! You can also use it for skincare or haircare.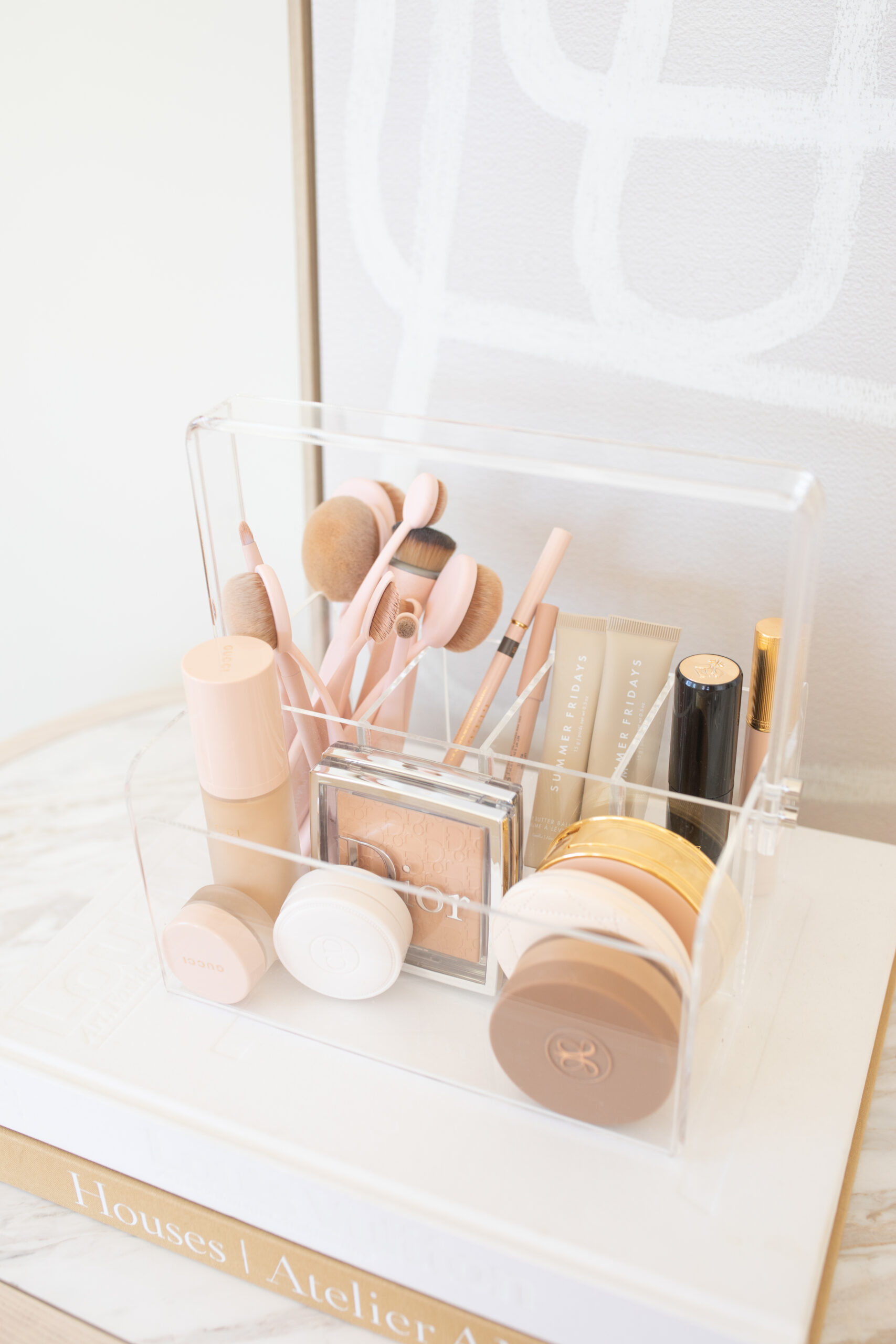 Idea #2: Office supplies
If you're looking for a place to keep your office essentials, consider this caddy. You can easily store things like notepads, pens, markers, scissors, a stapler and stamps. Similarly to the makeup idea, if you don't have space to store it away, it would look great on your desk!
Idea #3: Random home essentials
You know those random things in your household that never seem to have a permanent home? You can use this caddy for them. Batteries, lighters, dog supplies and command hooks all fit perfectly.
When it comes to this acrylic caddy, your options are endless. You can use it to organize any sort of odds and ends in your home. Shop it here on Amazon! If you'd like me to show more examples, let me know in the comments below!
Last Updated: Apr 17, 2023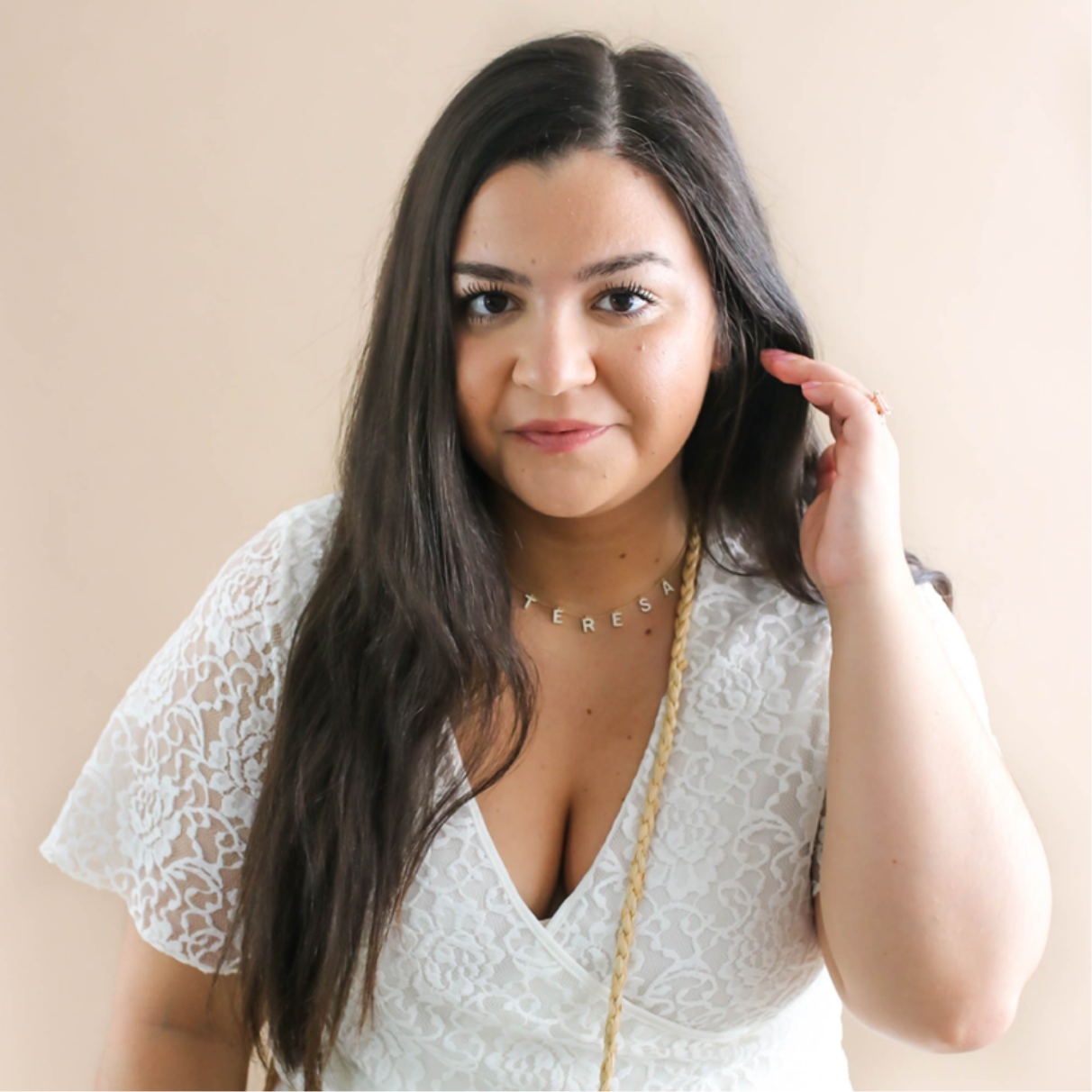 You might also like