Small Space Vanity Inspiration
After years of living in dorm rooms, college apartments, and my now Brooklyn-based apartment, I know a thing or two about making small spaces work. By New York standards, our apartment is pretty spacious, but each room is still relatively small. Something I have become quite good at is not only maximizing my space, but doing it in a way that is chic. Just because you live in a smaller space, doesn't mean you have to settle for plastic drawers and bed risers (which I am totally not knocking because they both got me through college living). The point that I'm trying to make is that there are ways to organize and maximize your space, while still being stylish.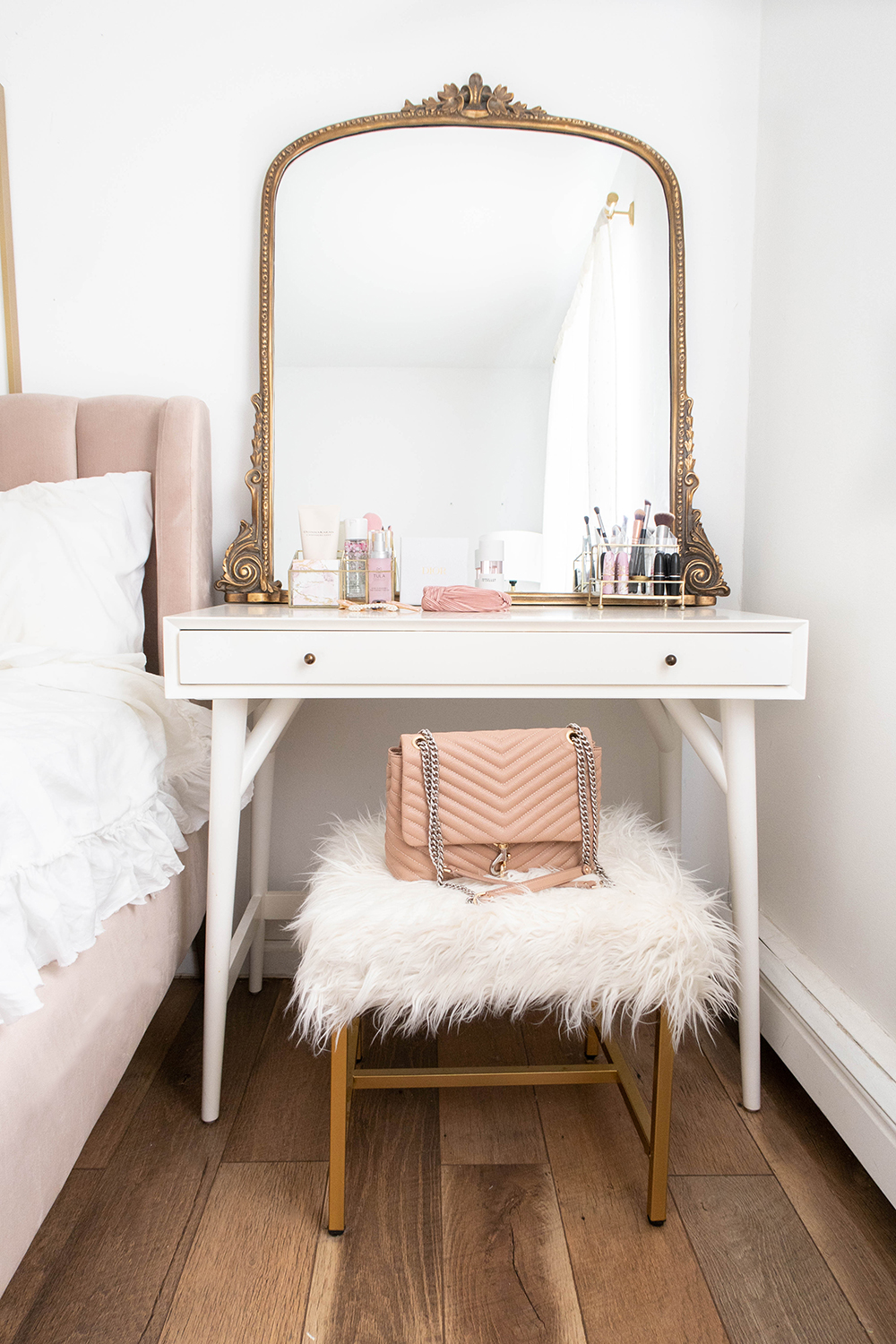 Growing up I always wanted my own vanity. It seemed like this luxurious, "adult" thing to me. When I moved into the apartment with Matt, I was determined to find a way to finally have the vanity set-up I wanted for so long. The problem was that after we moved our bed, nightstands, and dresser into the space there really wasn't room for much more. I thought about it for weeks, and just when I was about to give up on it altogether, I came up with a VERY simple, but genius idea. I could replace my nightstand with a small desk that could double as a vanity! After a few nights of searching, I found this desk from West Elm that fit the space perfectly. Since space was an issue, I was so excited when I came across West Elm's collection of "mini desks". All I needed to transform the desk into a vanity was a mirror and a stool. It's been almost 2 years since I first added the vanity to our bedroom, and it's still my favorite part of our apartment.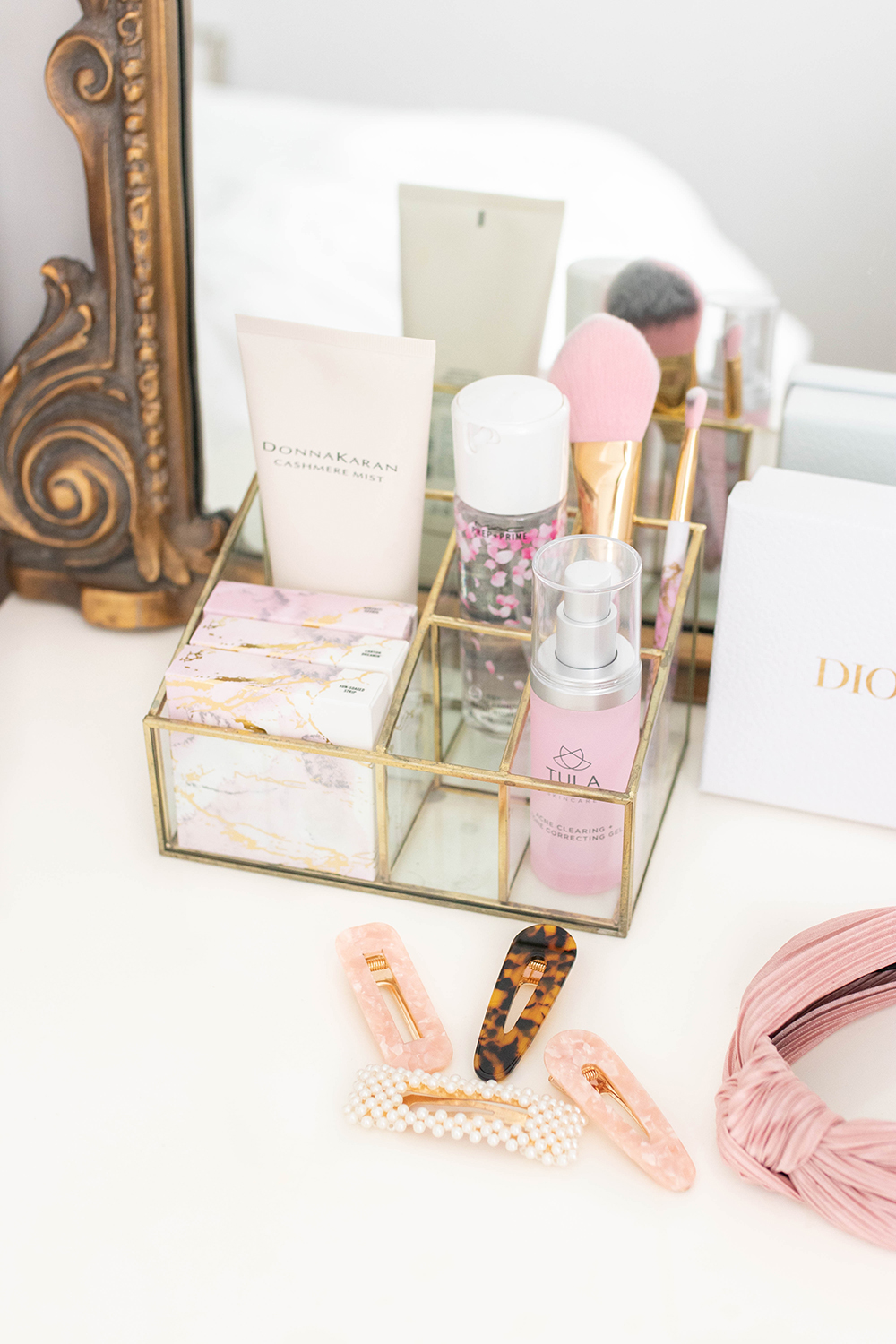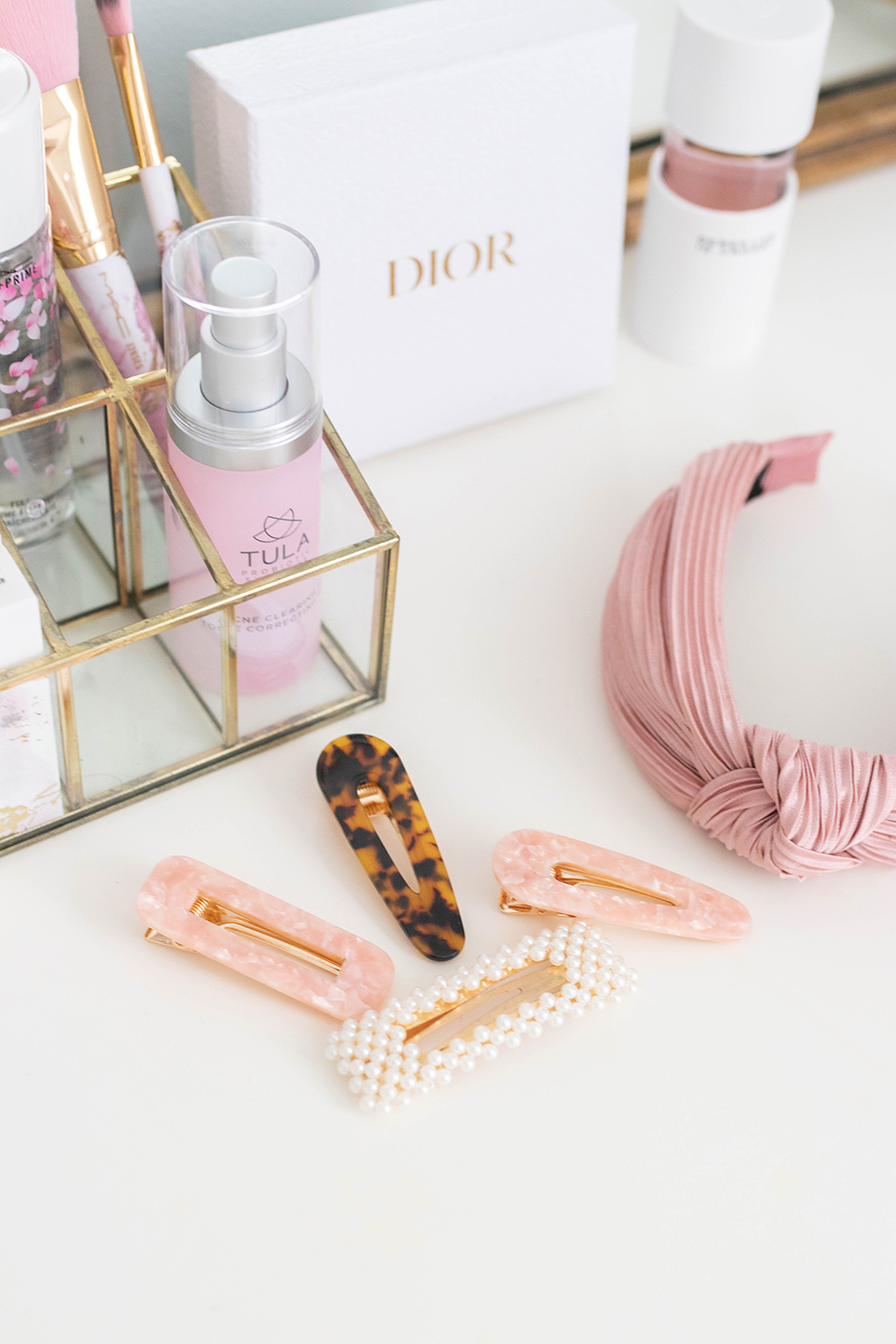 Desk | Stool | Mirror | Makeup Organizer | Brush Organizer | Hair Clips | Donna Karen Lotion | MAC Makeup Brush
I recently decided to make a small, but major change to the vanity and I couldn't be happier. I took the mirror we originally had on our dresser and swapped it with the round mirror I had above my vanity. By changing out one thing, it completely transformed and elevated my vanity. I wish I did it sooner! Adding my vanity to our bedroom was one of the best design decisions I've made. I'm so glad that I didn't settle, and thought outside the box to make it work in our space. Having a smaller apartment or home doesn't have to be a bad thing. You just have to get a little creative!
Last Updated: Aug 14, 2022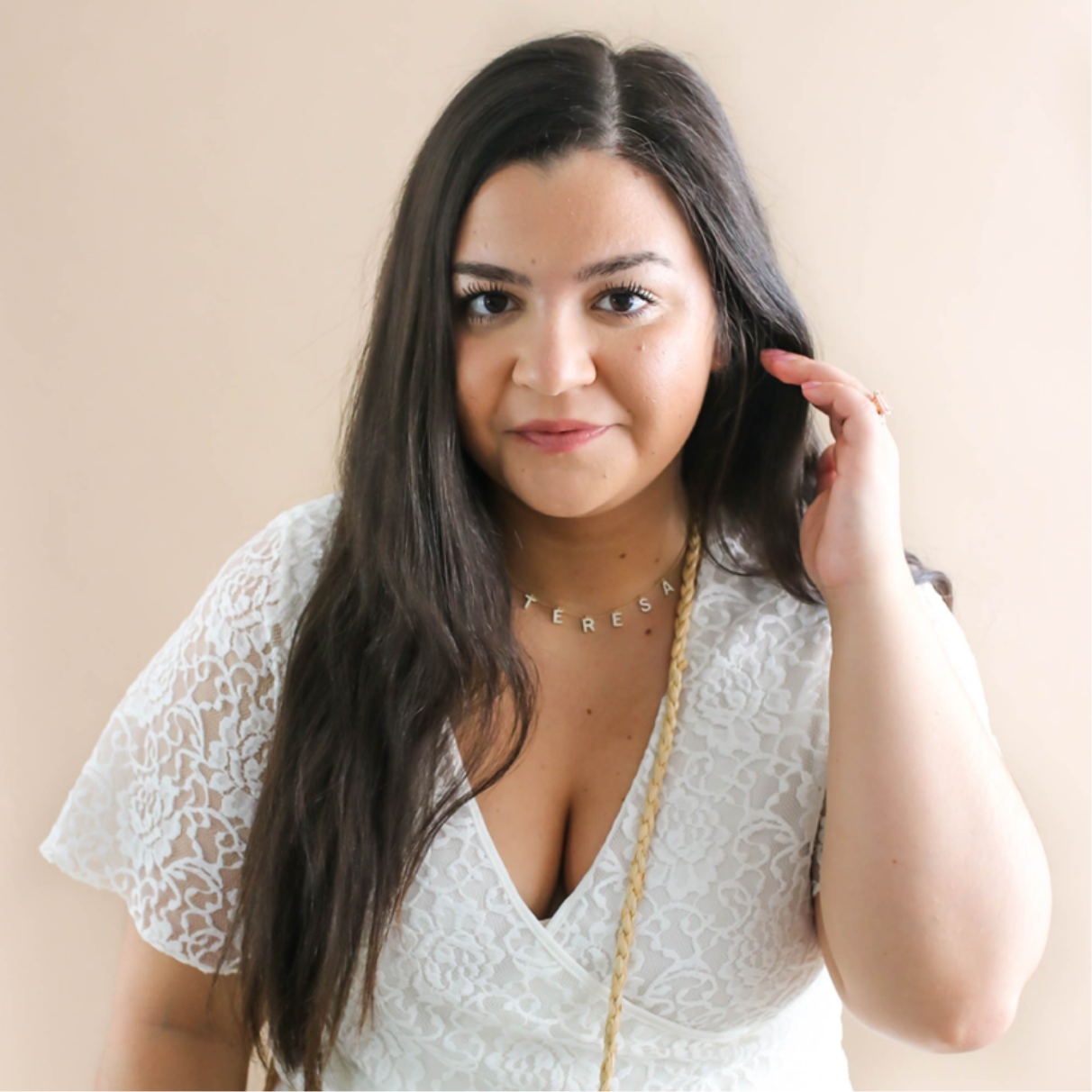 You might also like