Best Amazon Purchases of 2019
It's pretty safe to say that I'm obsessed with Amazon. And judging by how much you guys love my Amazon round-ups, I can confidently say you love shopping there just as much as me! Throughout the year I shared a ton of my favorite Amazon finds, but I thought it would be helpful to create a list of my best Amazon Purchases of 2019. These are all products I use regularly and swear by.
1. Stackable Drawers: These drawers were a game-changer for underneath my bathroom sink in 2019. I have them stacked and labeled, and now I'm able to find whatever I need quickly and easily. You can use them in any space of your home for extra organization!
2. Detangling Hairbrush: I have naturally thick, very coarse hair, so brushing it after washing it is always a challenge. I swear by the Wet Brush, but when I heard about this brush, I figured I would give it a try. I absolutely love it! Maybe even more than my Wet Brush!
3. Milani Lipstick in Bare: This lipstick has been my go-to all year. It's the prettiest pinkish nude, and the formula is incredible.
4. Terry Headband Set: I started using terry headbands earlier this year and they make getting ready so much easier. Because my hair can be so unruly, I like to get blowouts whenever I can. These help me prolong my blowouts by pushing my hair back when I'm washing my face or doing my skincare routine.
5. Clear Zippered Pouches: These pouches are great for travel! They come in a pack of six and they can be used for packing any sort of toiletry, food item, or smaller item you want to keep track of.
6. No Bend Hair Clips: To be completely honest I was inspired to purchase these after binge-watching the Kardashians. I noticed that whenever they were in glam, their hair was pushed back with clips like these to prevent any dents. They're a genius invention and they work great!
7. Embellished Headbands: Embellished headbands were all the rage this year, and to be honest, I still love them. I know it's not a look for everyone, but my inner Blair Waldorf approves. I particularly love this pack because they're a great combination of colors, and they're affordable.
8. Apple Watch Band: Ever since I got my Apple Watch I have been obsessed with purchasing and trying new bands. Even though I now have quite the collection, this is definitely the band I wear the most. It matches with everything and I love the look of it!
9. Food Storage Containers: One thing I forgot to put on my wedding registry were food storage containers. When I found these adorable pink ones I knew they would be perfect. They are heavy, since they're glass, but I prefer that. I find that the plastic containers get kind of gross very quickly, and I love how these not only keep my food fresh, but always look new.
10. Gold and Clear Canisters: These canisters are amazing because they're so versatile! I use one in the bathroom for cotton swabs and I use the other in my office for paper clips.
11. Fuzzy Slippers: Hi, my name is Teresa and I'm obsessed with fuzzy slippers! I am all about that cozy life. I have these slippers in three different colors and they're all fantastic. They're pretty, comfortable, and affordable. What else do you need?
12. Microfiber Facial Towels: These facial towels have been a game-changer for my skincare routine. I use them to help remove my make-up and dry my face. They're really gentle on my skin and they remove every inch of makeup. All of the glowing reviews on Amazon are true.
13. Leopard Blanket: You know I love a good blanket. While I'm obsessed with Barefoot Dreams, their blankets are quite expensive, so I was on the hunt for an affordable option to share with all of you. When I came across this one, I ordered it immediately. The quality is AMAZING, and I can't believe the price. It sells out constantly because it really is THAT good.
14. L'Oreal Lash Paradise Mascara: I have been using Lash Paradise mascara since it launched. It is my all-time favorite mascara. I tried to experiment with others in the last few months, but I always come back to Lash Paradise. I have it on Amazon auto-ship so I never run out.
15. Headband Organizer: Since my headband collection grew tremendously this year, I had to find a way to store them. This headband and hair accessory organizer is a must-have if you're all about the headband trend. Not only can you store headbands around it, but you can store hair clips, scrunchies, and other accessories inside of it as well.
16. Coat: When this coat went viral a couple of years back, you know I had to jump on the bandwagon. It really is the perfect winter coat, especially if you live in a city like NYC. While I initially purchased the army green shade, I picked up the cream one for this winter and I love it just as much.
17. Charging Station Stand: You guys know I love my gold iPhone stand, but when I got the Apple Watch, I decided to upgrade to the stand that has a spot for both. This stand is great for multi-tasking!
18. Acrylic Hangers: I discovered these hangers in 2018, but I've had to order more quite a few times throughout 2019. I'm sure you've heard me rave about these hangers a million times, but they really are fantastic. They're acrylic so they don't get dirty or full of lint like the velvet ones do. They're also ultra-thin, which allows me to really maximize my closet space.
19. Popsocket: Popsockets are the best! Since I spend a ton of time on my phone, having a Popsocket definitely helps.
20. Leopard Pajama Set: This pajama set is seriously gorgeous! I couldn't believe the quality when it arrived. It's available in a bunch of different prints, but my personal favorites are the leopard print styles.
Stackable Drawers | Detangling Hairbrush | Lipstick | Terry Headband | Clear Pouches | No Bend Hair Clips | Embellished Headbands | Apple Watch Band | Food Storage Containers | Gold and Clear Canisters | Fuzzy Slippers | Microfiber Facial Towels | Leopard Blanket | Mascara | Headband Organizer | Coat | Charging Station Stand | Acrylic Hangers | Popsocket | Leopard Pajamas
Be sure to checkout my Amazon storefront, where I constantly share what I'm loving from Amazon.
Last Updated: Jan 4, 2020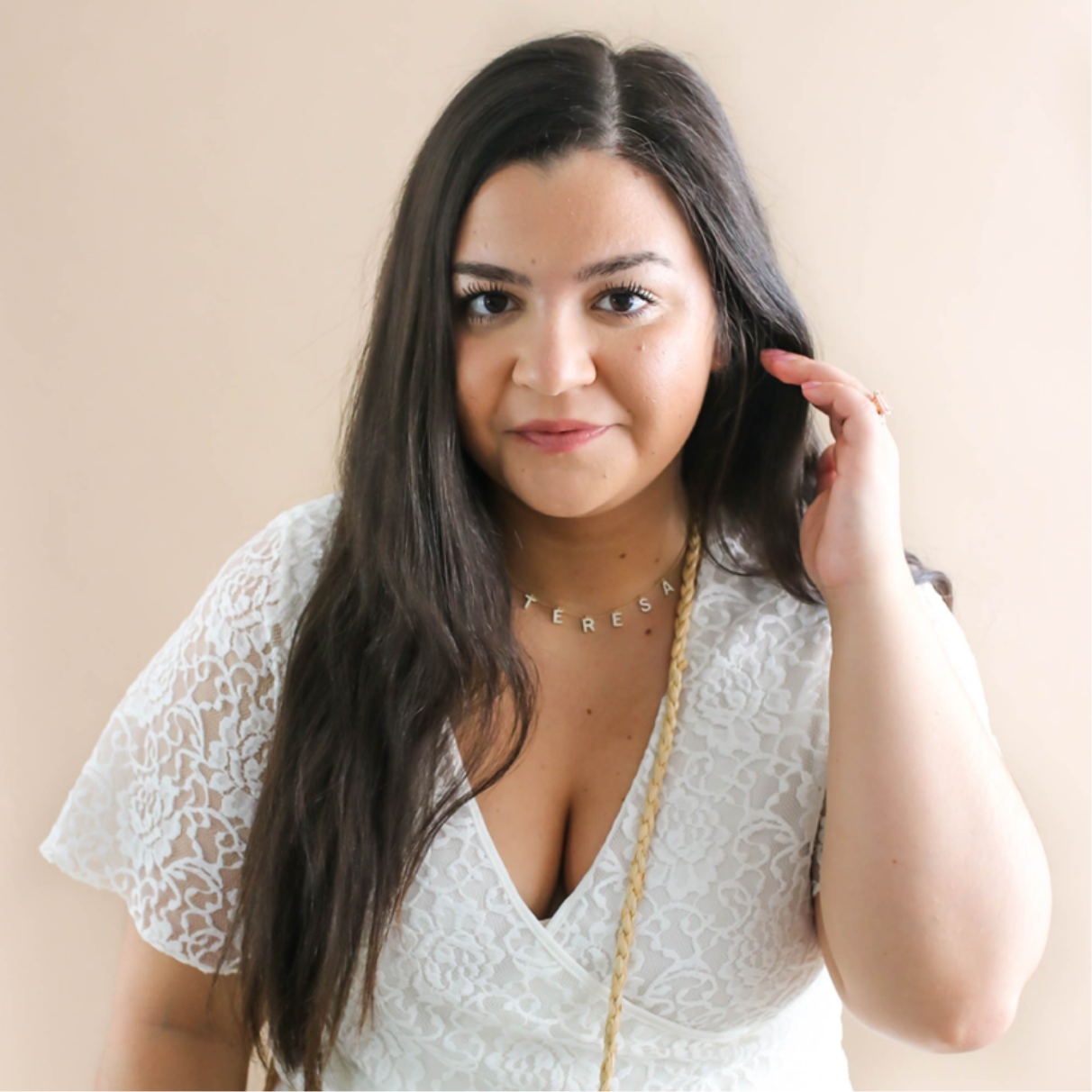 You might also like