Top Ten Favorite Travel Products
Today I'm going to share with you my top ten favorite travel products of all-time, as well as some great pieces for your next trip!
Over the past few years I've made it my mission to travel as often as possible. Matt and I are getting married next year, and we'd like to start a family shortly after, so we're trying to squeeze in as many trips as we can. We're definitely going to travel with our future kids, but it's nice to enjoy our trips together as a couple. Because I've been traveling so often, I've come to discover so many great products that make traveling and packing easier. As enjoyable as it is to go on vacation and visit new places, packing and traveling can become stressful. I am all about finding products that help simplify and streamline preparing for a trip so we can spend more time experiencing new places, and less time worrying about how we're going to fit everything into a carry-on. Today I'm going to share with you my top ten favorite travel products of all-time, as well as some great pieces for your next trip!
Top Ten Favorite Travel Products
A great luggage set is essential when traveling. Out of all the travel products I'm going to talk about today, I would say a luggage set is the most important to invest in. This rose gold set is hands down the best luggage I've invested in. It's durable, lightweight, and the interior is very spacious. I'm also so glad I opted for the rose gold color, because it makes it very easy to spot when waiting for your checked luggage.
*Click here to shop the luggage set.*
This laptop backpack is one of my most recent purchases, but also one of my best. Finding a great travel bag that can fit your laptop and other essentials has always been a struggle for me. I've tried tote bags in the past but I've found that they were always too heavy to carry on my shoulder, would spill out during security, and I had a tendency to overfill them. This backpack has been the perfect solution. It has multiple sections so I can fit my laptop, as well as additional items I may need during the flight like my planner, headphones (similar), wallet, passport holder, beauty products, and other electronics. It also has a back trolley pass through, so it attaches perfectly to my carry-on luggage. It's comfortable to wear, made beautifully, and seriously the prettiest shade of pink.
*Click here to shop the laptop backpack.*
Packing cubes have completely changed the way I pack. I always thought they were kind of useless, until I started using them. They keep everything organized, and I swear I can fit so much more in my luggage. I like to use them to separate my clothes into different sections like t-shirts, swimwear, and underwear. It makes it really easy to find what you need once you've reached your destination too!
*Click here to shop the packing cube set.*
I don't know how I ever lived without a steamer in general, and I'm not sure why people still iron instead. As careful as I am and no matter what folding technique I use, my clothes tend to wrinkle during travel. It's inevitable. This mini steamer takes up just a little space in your luggage and is so easy to use. It gets rid of wrinkles so quickly! I take it on every single trip we go on, even when we're visiting Matt's family just a couple of hours away.
*Click here to shop the steamer.*(Similar)
In the past I had a tendency to forget chargers, headphones, and other wires we needed for our devices. I ended up finding this cable organizer on Amazon for under $10 and it has been a lifesaver. It's such a simple concept, but it has helped tremendously. I use it to store our iPhone chargers, headphones, memory cards, and other attachments we need for our laptops.
*Click here to shop the case.*
Since I tend to work while we travel, sometimes I need to upload photos quickly. This memory card reader attaches directly to your phone and allows you to edit and upload on the go. I don't always bring my laptop when I travel so this has been super helpful.
*Click here to shop the memory card reader.*(Similar)
While this clutch is a bit of a splurge for a pouch, I love using it to hold any small liquids while we travel. It's TSA-approved so I never have to worry about finding the right ziploc bag, and it's extremely durable and easy to clean. Before finding the cable organizer case, I also used this transparent clutch for storing phone and computer wires.
*Click here to shop the clutch.*
Travel pillows are a game-changer for long or overnight flights. It can be so hard to get comfortable on the plane, but a travel pillow definitely helps! This one has ties making it easy to attach to my carry-on.
*Click here to shop the travel pillow.*
Overweight baggage fees are ridiculous. Before we left for our last trip I googled it out of curiosity, and if our bag was only one pound over, we would have had to pay $100!! No thank you! Having a luggage scale ensures you never get stuck paying any fees, and it helps prevent you from overpacking in general.
*Click here to shop the scale.*
I am always so paranoid I'm going to lose my passport, so having a designated passport holder puts me a little at ease. I keep my passport, boarding pass, and some cash in it at all times, and always make sure to keep it somewhere safe. Since getting my new laptop backpack, I keep it right in the front zipper and going through security has been seamless.
*Click here to shop the passport holder.*

Laptop Backpack | Makeup Pouch | Mini Steamer (Similar) | Passport Cover | Luggage Scale | iPhone Memory Card Reader (Similar) | Sneakers (Similar) | Headphones (Similar)| Cable Organizer Case | Backpack | Brunette Sweatshirt | Transparent Clutch | Carry-on Luggage | Packing Cube Set | Luggage Tag

I hope sharing my favorite travel products with you is helpful when planning and getting ready for your next trip! It's amazing how purchasing a few products has completely streamlined the way we travel.
What are your travel essentials?
Last Updated: Apr 26, 2023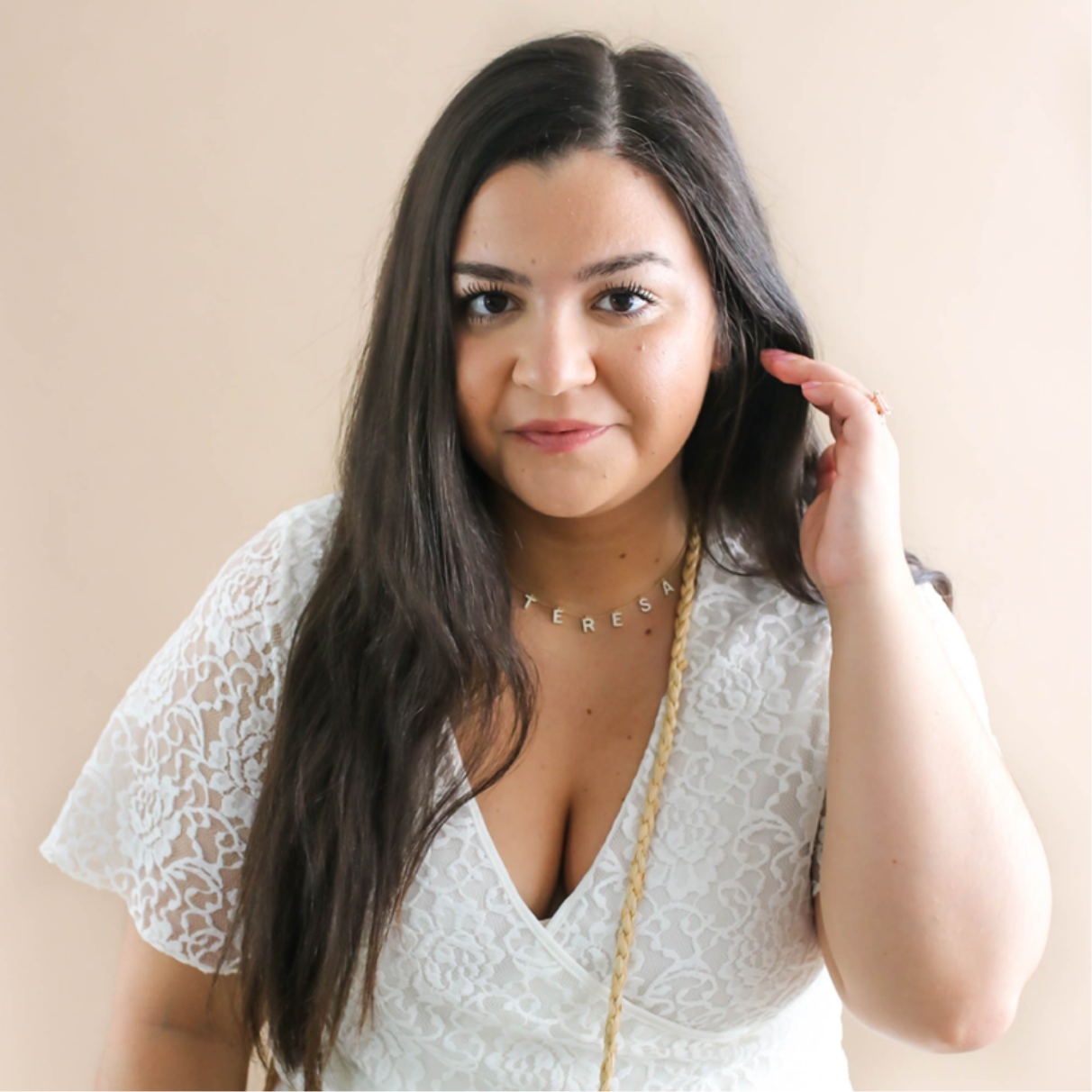 You might also like