15 Must-Have Programs and Apps for Bloggers
Please note that some of the links below are affiliate links and I will earn a commission if you purchase through those links. 
This October will mark my 6th year of blogging, so you can say I've learned a thing or two. Since blogging is such a relatively new career path, it has taken years of trial and error to get me to where I am today, and I still feel like I have so much growing to do. There isn't really a guidebook when it comes to blogging, so it has taken me years to perfect my workflow and find programs and apps to make my content as beautiful as possible, and my workday as efficient as possible. To hopefully save you some time and future headaches, I thought I would share my favorite must-have programs and apps for bloggers I use on a daily basis. My hope is that this list of blogger-approved programs will help you to continue to grow your own business as a blogger.
15 Must-Have Programs and Apps for Bloggers
Editing is one of the most important parts of what I do. While having a great camera is essential, developing your editing technique and style is what will set you apart as a blogger. Keeping my images consistently bright, crisp, and with a hint of pink, is part of my brand, and I'm able to do that through programs like Adobe Photoshop and Lightroom. I use Adobe Lightroom to edit the actual image, adjusting exposure, contrast, highlights, shadows, clarity, vibrance, and saturation. I especially love Lightroom because you can create presets. Presets are essentially filters that you can apply to your photos to keep your editing consistent. They also speed up the editing process tremendously. I use Adobe Photoshop to crop and resize the image.
Price: $9.99/month for the photography plan which includes Lightroom and Photoshop

Whenever I collaborate with a brand I always sign a contract. It's the best practice for both the blogger and the brand because it makes sure everyone is protected, and on the same page. Since 90% of my collaboration negotiations are done digitally, it was important for me to find a program that would allow me to sign contracts electronically. Enter Adobe Acrobat Reader. It makes it easy for me to both fill out and sign any contracts that may come my way.
Price: Free
When you're self-employed or running your own business, keeping track of your finances can be stressful. I discovered Quickbooks Self-Employed a few years back, and it was a complete game-changer. Not only can I track all of my income and expenses, but it also uses my information to help determine how much I owe in taxes quarterly. Finances and taxes are a lot less intimidating when you stay on top of everything and keep organized.
Price: $5/month for Quickbooks Self-Employed or $12/month for Quickbooks Self-Employed Tax Bundle
After I've successfully completed a collaboration or partnership, 9 times out of 10 the brand requests that I send them an invoice. I used to make them using Microsoft Word, but I discovered Free Invoice Maker Pro after literally searching "free invoice maker" on Google. While I've since upgraded and pay $1.99 per month, it's worth every penny. All you have to do is plug in the client's information, an invoice number, the amount due, and a description of the project, and it generates a sleek, professional invoice that you can download as a PDF and send off to the client. What I particularly like about this program is that it saves all of the past invoices you've created. This makes it even easier to generate an invoice for repeat clients in the future.
Price: $1.99/month
It still shocks me that not everyone knows this, but Pinterest is an integral part of my business. A huge percentage of my daily blog traffic comes from Pinterest. What most people don't know is that Pinterest is actually a search engine, not a social media platform. The goal is to create pin-worthy content that users search for, and want to pin. The more repins your pin receives, the more likely is to "go viral" on Pinterest and direct a bunch of traffic to your site. While Pinterest is a huge part of my business, I can't spend all day on the platform. Tailwind has allowed me to put my pins on autopilot. Tailwind is basically a tool that allows you to schedule your pins ahead of time. Rather than spend every day on Pinterest, I'm able to sit down once a week and schedule my pins for the week ahead. Tailwind also provides you with amazing analytics that can help you measure your success on the platform and manage your boards. I seriously can't recommend it enough!
Price: $15/month
You know how I mentioned it's important to create pin-worthy content? Canva will help you with that. Canva is a program that helps you create graphics specifically sized for different platforms. I use it mostly for Pinterest. Using Canva, I'm able to turn my ordinary blog photos into Pinterest graphics, with titles and design elements that will grab the attention of Pinterest users, and hopefully encourage them to re-pin them to their own boards.
Price: A basic account is free.
I mentioned Evernote on the blog back in 2014, so the fact that I'm still using it daily definitely shows how much I love it. Evernote is a program designed for note taking, organizing, tasks lists, and archiving. I use it for planning blog posts, writing blog posts, keeping track of daily tasks, and saving affiliate links. I can access it on both my desktop and my iPhone, and I would honestly be lost without it.
Price: A basic account is free.
Linktre.e may sound familiar to you if you follow me on Instagram. Basically, linktre.e allows you to optimize your Instagram traffic. Since you can't share links on Instagram, the link in your bio is your one chance to direct your readers to whatever it is you're sharing or promoting. Rather than simply share my blog URL, I share my Linktre.e link which directs my readers to multiple buttons they can click through. They can go directly to my latest blog post, check out my Amazon Shop page, or click through to last week's blog post. It gives my readers options and they're able to find exactly what they're looking for.
Price: Free.
When working on brand collaborations, I sometimes have to send drafts and photos ahead of time. Sending photos via e-mail can be an absolute nightmare, which is why I use Dropbox. Dropbox is essentially cloud storage where you can save and store documents and photos. They have an option that allows you to share folders via link, which is how I typically share my drafts and photos with clients.
Price: Free (but you can upgrade if you need more storage)
To say I would be lost without G Suite is the understatement of the century. G Suite is Google's collection of programs that allow you to work as efficiently and seamlessly as possible. Out of all the G Suite programs, I use Google Sheets, Google Drive, and Google Calendar the most. Google Sheets is essentially Google's version of excel and I love it. I create spreadsheets for everything, from a master list of contacts to tracking my invoices to compiling my monthly social media stats. They keep me so organized, and I love how I can access them from anywhere.
I only started using Google Calendar recently, but it has been life-changing for me. I was really apprehensive about using it, since I'm a pen and paper kind of girl, but it has revolutionized my daily schedule. I recently started 'time blocking' (which I can definitely elaborate on in a future blog post), and Google Calendar has allowed me to do that flawlessly. I literally block out time for everything now, and I'm able to accomplish so much in a day.
Price: Free
rewardStyle and Liketoknow.it are two apps on my phone that I turn to and check constantly. If you're unfamiliar, rewardStyle is a platform that allows bloggers to monetize their site. If you click through one of my affiliate links and make a purchase, I'll receive a small commission based on that purchase. It's one of the ways I'm able to make money as a full-time blogger. Liketoknow.it is an app created by rewardStyle that allows users to screenshot enabled Instagram photos and shop them. If you follow me on Instagram, you may notice that I add a little blurb about liketoknow.it at the bottom of most of my photos.
From a blogger standpoint, I check these apps frequently to track my affiliate sales and see what my readers are buying. From a consumer standpoint, I use the liketoknow.it app to do a little shopping myself.
Price: Free
Facebook Pages Manager is another iPhone app I use frequently. It allows me to manage my Facebook page on the go. I can publish new posts, answer comments, check insights, and see how well my Facebook posts are performing.
Price: Free
Another Facebook-related app I turn to regularly is Facebook Ads Manager. I rely on Facebook Ads pretty often to bring new readers and traffic to my website. It's really important for me to track how well my ads are performing throughout the day, and the Facebook Ads app allows me to do that no matter where I am.
Price: Free
Instagram Stories has become super popular in recent months, and sometimes I need to create graphics for it on the fly. Spark Post is a free graphic design app that lets you add text, apply filters, resize, crop, and rotate photos. It lets you select which platform you want to create the graphic for so that it's always the optimal sizing.
Price: Free
While Creative Market isn't a program or app, it's a resource that I turn to quite frequently. Creative market is just that, an online market where creatives can offer their designs, like fonts, stock photos, social media templates, and graphics. It's really important to me that my graphics always stay on brand, so I often like to download new fonts to keep my content looking it's best.
Price: The downloads have varying prices.
If you're a fellow blogger, or considering starting a blog, I hope these programs and apps for bloggers help streamline your daily blogging tasks. I know they've helped me tremendously. This post is the second installment of my Behind the Blog series. You can check out the first part of the series here, where I shared the story of how I got started in the blogging world.
Which program are you eager to try?
Last Updated: Sep 8, 2019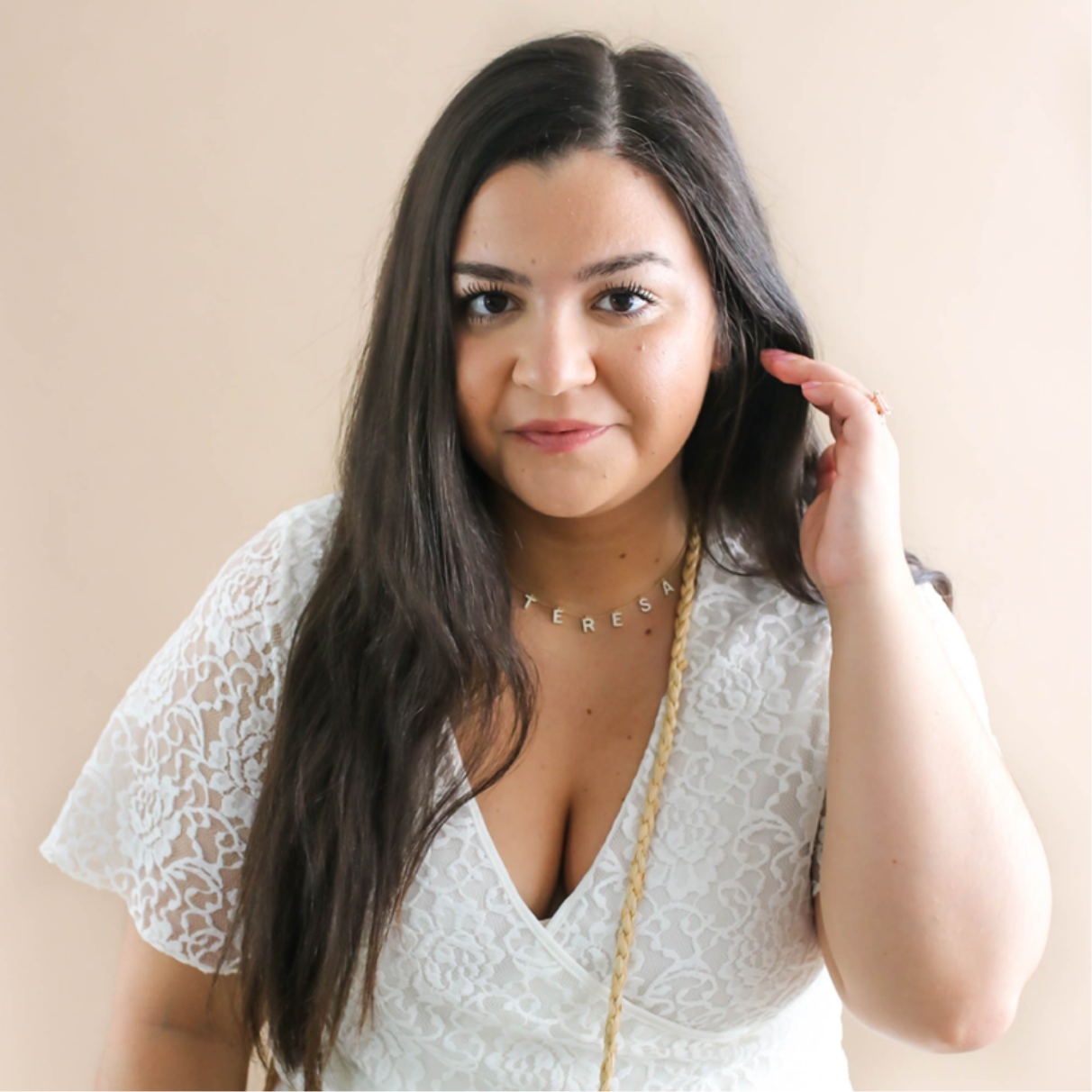 You might also like