Family Breakfast Nook Inspiration
This post is sponsored by Walmart. As always, all thoughts and opinions are completely my own. 
If you've been following along on stories for the past couple of weeks then you know I recently helped my parents redecorate a room in their home. In the back of their house, they have a TV room that's been unfinished for years. I suggested that they add a table and chairs and treat it like a breakfast spot, and my mom loved the idea. She gave me full reign to do my thing with the space, and I am so happy with how it turned out! I went for a vintage chic vibe, since that best describes my mom's interior style. I honestly can't believe it's the same room.

---
The original mood board for the space (the actual design varies slightly)
---
Even though the set-up isn't the traditional "nook", I still consider it one since the sofa chair gives it that look. In my opinion the sofa is what really set the tone for the room. I consider it the statement piece of the design. Almost everything in the room is from Walmart, including the sofa. I was seriously blown away by how many incredible pieces of furniture and decor I was able to find from Walmart for the space. Once I had the sofa picked out, it was time to find the table. I ended up finding this one, and it worked perfectly. It's a beautiful whitewashed color which makes it extremely versatile.
To complete the set-up, I went on the hunt for two chairs. I originally purchased acrylic chairs for the room, and while they were absolutely beautiful, they just didn't go with the space. At the very last minute, when the room was basically done, I spotted this chair set on Walmart, and knew they were the ones. My mom has been wanting a similar chair set for the longest time, but they were way out of her price range. She was so excited when I found this set from Walmart for literally HALF the price. What's also great about them is that they're actually indoor/outdoor, so if they ever need additional seating outside, my parents can easily grab them since the room leads directly to their yard.
---
What do you think of the space? I am absolutely thrilled with how it turned out, and my parents are seriously in awe. They were also excited that I was able to find so many versatile pieces at Walmart. I feel like I was able to find high-end pieces for their home that they can use for years to come, at affordable prices. If you're looking for more interior inspiration, be sure to check out my coastal living room makeover with Walmart here.
Last Updated: Sep 7, 2019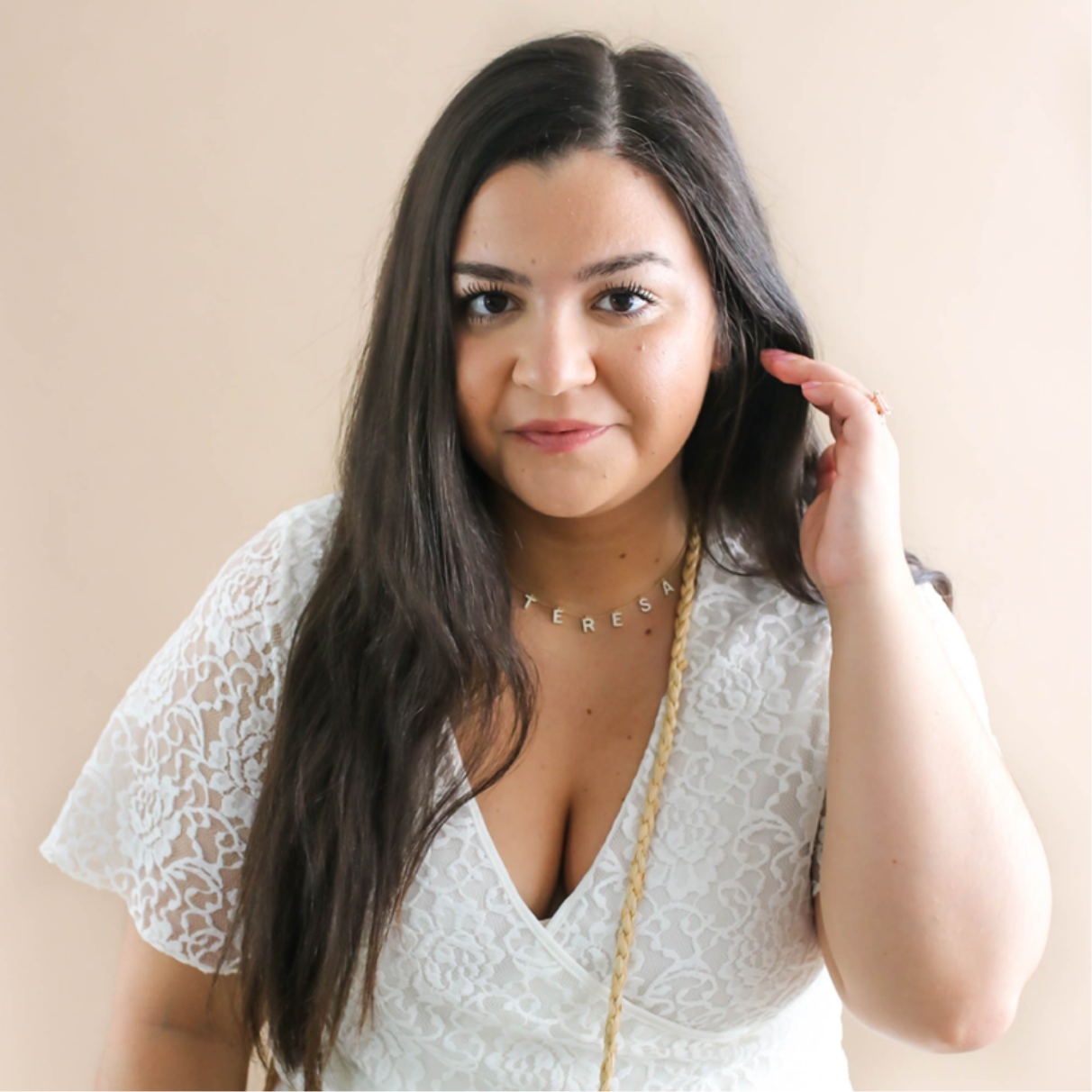 You might also like