Best of Beauty 2018: Haircare
Throughout the year I test and try so many different beauty products. At the end of the year, I like to sit down and figure out what worked and what didn't. Rather than keep all of these beauty gems to myself, I pick a favorite from each category and share them with you here on the blog. Today I'm going to be sharing my favorite haircare products of 2018. These are the products that stood out amongst the dozens of others. They're the ones I found myself reaching for the most, and repurchasing the most. If you've been reading Money Can Buy Lipstick for awhile now you'll definitely see familiar products, as well as some new ones that I've never shared before.
---
Brush
Wet Brush Detangler, $8
The Wet Brush has been a favorite of mine for years now, and rightfully so. My hair is a bit on the unruly side. It's extremely thick, wavy, and 9 times out of 10, dry. Before I discovered Wet Brush, it would take me so long to brush my hair out after a shower, and to be honest, it was usually a bit painful. With the Wet Brush, I'm able to brush my hair in seconds. It literally glides through my hair with ease. It's unlike any other brush I've tried before, and I avoid using anything else. *Click here to shop the Wet Brush*
---
Shampoo
Suave Keratin Shampoo, $3
True life: I love drugstore shampoo. I've tried a bunch of high-end shampoos, and while I do love brands like Kerastase, drugstore shampoo just makes the most sense for my life right now. The Suave Keratin Infusion line is amazing! It smells great, leaves my hair clean and shiny, and it's only $3. How could you beat that? *Click here to shop the shampoo*
Dove Dermacare Shampoo, $5
While I use the Suave Keratin Infusion Shampoo pretty regularly, if I feel my scalp getting dry or notice any dandruff, Dove Dermacare is my go-to. I love that it's a 2-in-1 product, and it really gets rid of any dandruff or flakes. Compared to other dandruff shampoos I've used in the past, I love how Dove Dermacare is gentle, and doesn't feel harsh on my hair. *Click here to shop the shampoo*
---
Oil
Ouai Rose Hair & Body Oil, $32
As I mentioned before, my hair can get pretty dry, so I've always been someone who gravitates towards hair oils. I started using the Ouai Rose Hair Oil late last year, and I have been hooked ever since. It smells amazing, and gives my hair just enough shine and moisture without making it look greasy. *Click here to shop the oil*
---
Dry Shampoo
Dry Bar Triple Sec 3-in-1, $26
I have been using Dry Bar Triple Sec since the day it became available in-stores. It is hands down my favorite dry shampoo of all-time. Not only does it refresh your hair, but it gives it texture which my hair desperately needs in between shampoos. I have heard that some people find the scent too strong, but I personally love it! *Click here to shop Triple Sec*
---
Hair Dryers
Revlon One Step Hair Dryer and Styler, $60
Although I only started using the Revlon One Step Hair Dryer and Styler in December, I loved it enough to include it in this 2018 round-up. When I first started hearing about how great it was, I'll admit that I was completely skeptical. I've tried styling tools similar to it before, and they never performed. Despite my skepticism, I decided to purchase it anyway and give it a try. You guys, it has been life-changing for my hair. As I said earlier, my hair is thick, wavy, and unruly, so normally I have to blow-dry THEN flat iron my hair, just to make it look presentable. Not only has that been exhausting, but it's also been terrible for my hair. With the Revlon One Step, I'm able to dry and style my hair with one tool, and it really works. It gives you that blowout look so effortlessly. Because it's shaped like a brush, you're able to get close to the root and really smooth out any waves or frizz. I should seriously be a Revlon salesperson at this point because I've actually given demos to family members to convince them that they need to buy it. I'm not sure how it works for those with thin, or naturally straight hair, but it has been a lifesaver for my frizzy family – hah! *Click here to shop the Revlon One Step Hair Dryer & Styler*
T3 Cura Hair Dryer, $235
Even though I've converted to the Revlon One Step, I have to include the hair dryer that I used for a majority of the year and loved. The T3 Cura Hair Dryer is an incredible hair dryer, and I still use it on days where I just want to dry my hair, and not style it with the Revlon One Step. My hair is long and thick, and the Cura dries it so quickly. It has a night weight to it too, so it doesn't get too heavy as you're using it. *Click here to shop the T3 Cura Hair Dryer*
---
Hair Mask
Moroccanoil Restorative Hair Mask, $43
When my hair needs a little extra TLC, I always turn to this hair mask. Although it's a bit on the pricer side for a hair mask, it's my tried and true. It leaves my hair feeling smooth, soft, and hydrated. *Click here to shop the hair mask*
---
Hairspray
L'Oreal Elnett Satin Hair Spray, $11
I have used L'Oreal Elnett off and on for years, and it's become a staple in my beauty cabinet. While I love and use other hairsprays as well (like Tresemme Micro Mist), I always find myself coming back to, or reaching for L'Oreal Elnett. It holds the style in place well, without making my hair stiff. *Click here to shop the hairspray*
---
Curling Wands
Nume Classic Curling Wand, $70
The Nume Classic Curling Wand is just that; it's a classic style wand that is perfect for achieving loose curls or that effortless wave. I've had mine for years, and it never lets me down. It's also a really great price-point! *Click here to shop the curling wand*
T3 Styling Wand, $195
While I love and adore my Nume Wand, I find myself reaching for the T3 Styling Wand the most, because it has a tapered end. When a wand tapers off, it allows you to achieve some variation, and I like waves that are a bit messier, and less predictable. It's definitely a more "high-end" styling tool, but it's worth every penny. Honestly, I haven't gone wrong with any T3 tool yet. *Click here to shop the styling wand*
---
Conditioner
Suave Keratin Infusion Conditioner, $3
And if I included the Suave Keratin Infusion Shampoo, I of course had to include the conditioner as well. It leaves my hair soft and smooth, and it smells great. For under $3 it's an absolute staple, and I recommend it to everyone! *Click here to shop the conditioner*
---

---
What were your favorite haircare products in 2018?
Last Updated: Sep 8, 2019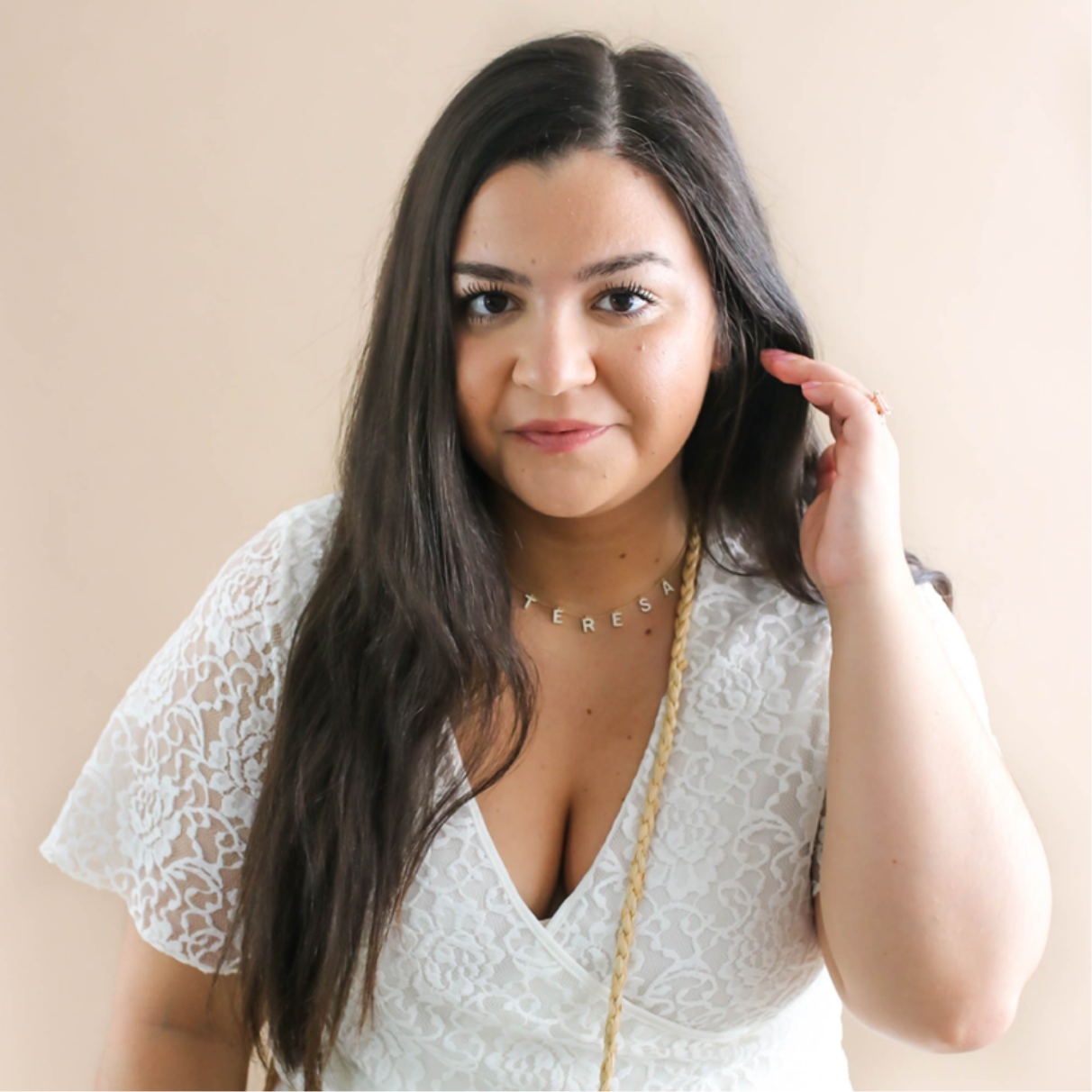 You might also like