Neutral Blush + Gold Bedroom
Today I'm sharing possibly one of my favorite home decor reveals to date. As with most of my redecorating projects, it's never really one major change, but a combination of minor edits that lead to a transformation. I didn't necessarily dislike our previous bedroom, but felt it could use a few upgrades, as well as a color palette change. I'm definitely lucky in the sense that Matt, my fiancé, has confidence in my taste when I say things like "I want to order a pink bed".  I always promise that I'll do my best to make it tasteful. While our spaces tend to end up being on the more feminine side, Matt always admits that he loves it. As long as a space is bright and clean, he's on board for whatever my idea of the week is! For this particular project, my idea was to have the bed serve as the "pop of color", and then bring in elements of marble, gold, and leafy greens to bring it all together.
Velvet Dusty Blush Bed
PB Teen
Even though we have a puppy, I am all about white bedding. I like the clean, airy vibe it gives the room. This is the first time I have ever invested in a more expensive duvet cover and it was the best decision I've made. I'm usually really cheap when it comes to linens, but you can feel the difference in the quality and I love it.
You may have seen last month on the blog I shared how I got rid of my nightstand and created a mini vanity instead. I am so happy I did, and I love using my vanity every morning to get ready. Luckily, West Elm designed an end table that matches my vanity, so I grabbed that for Matt's side of the bed. Our previous lamps were extremely bulky, so I went for a more sleek, slim design. I love how our new lamps combine two of my favorite things, marble and gold.
Bed, PB Teen Avalon Channel Stitch Bed in Dusty Blush Lustre Velvet | $899
Vanity, West Elm Mid-Century Mini Desk | $399
Vanity Stool, Faux Fur Ottoman | $48.74
Nightstand, West Elm Mid-Century Nightstand | $299
Lamps, Antique & Marble Lamps | $59.99
Mirror, Project 62 Round Decorative Wall Mirror | $47.49
Rug, Pottery Barn Kids Isabelle Rug | $149
Handbag, Handmade Bamboo Handbag | $39.99
Love Sign, Love Balloon Shelf Sign | $35.99
Marble Tray, Project 62 Eye Tray | $12.99
Duvet Cover, Pottery Barn Tencel Ruffle Duvet Cover | $143
Pillowcases, Pottery Barn Tencel Ruffle Sham | $39 each
White Throw Pillow, Project 62 Solid Textured Throw Pillow | $19.99
Art Shelf, Floating Wall Shelf | $29.99
Art #1, New York City Art Print | $5.97
Art #2, XO Print | $5.50
Art #3, Tropical Leaf Print | $5.37
Frames, Ikea Fiskbo Frames | $3.49-4.99

I hope you liked my bedroom makeover! I'm excited to share more home projects in 2018!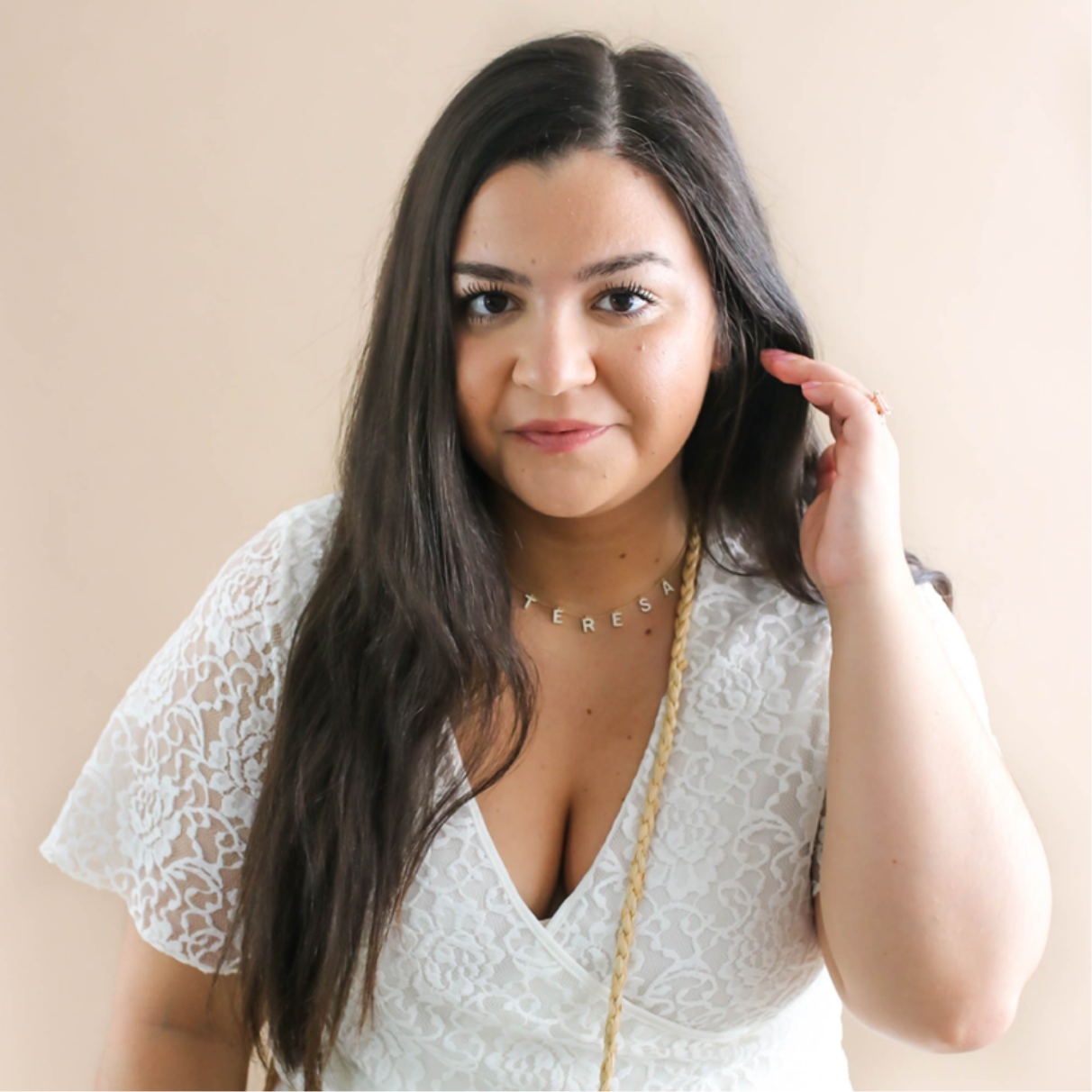 You might also like