Holiday Gift Ideas for Her
Please note that some of the links below are affiliate links and I will earn a commission if you purchase through those links. 
Can you believe it's already November? Where did the time go? Throughout the season I will be sharing gift guides to help make your holiday shopping a little bit easier. This particular gift guide is dedicated to gifts for any woman in your life, whether that be your mom, sister, friend, aunt, neighbor, or co-worker. I tried to find gifts that appealed to all different styles and budgets. I did include some splurge-worthy items, but most of the pieces below are under $50. My personal favorite places to shop for presents are Amazon (hello Free Prime shipping), Nordstrom, and Etsy. Both Amazon and Nordstrom have an incredible selection and customer service, and Etsy is a great place to find unique, personalized gifts you won't be able to find anywhere else.
Rose Gold Initial Pendant Necklace, $58 | Matcha Gift Set (similar) | Rose Gold Carry-On Luggage, $135 | Amazon Echo Dot, $49.99 | Dyson Hairdryer, $399 | Eternity Rose, $39 | Clarisonic Mia Prima | LED Vanity Mirror, $45 | Faux Fur Round Chair, $125 | Marble Water Bottle, $35 | Eye Mask, $50 | Letter Board | Vintage Style Pajamas, $95 | Beauty Storage with Trifold Mirror, $129 | Velvet Bow Flats (similar) | We Only Put Pants On Doormat, $38
Rose Gold Running Shoes, $159.95 | Mermaid Scale Makeup Brush, $5.99 | Logo Leather Shopper, $295 | Rose Gold Leggings, $102 | Marble LuMee Case, $69.95 | Printed Pillow Cover, $42 | Lace Bralette, $38 | Essie Nail Polish Set, $12.99 | Hand Cream, $24.99 | beautyBlender, $20 | Sea Salt Body Scrub, $3 | Gucci Card Case, $250 | HP Sprocket Printer, $129.95 | Marble Gift Box, $5 | Duffel Bag, $89.95 | Nike Air Max, $120 | T3 Dryer, $199

Parka with Faux Fur, $150 | Initial Necklace, $130 | Barefoot Dreams Robe, $99 | Tic Tac Toe Set, $39 | Rechargeable Selfie Light, $45 | Smeg Electric Kettle, $129.95 | Leather Crossbody Bag, $128 | Grommet Sleeve Sweater, $45 | The Boss Mug, $14 | USB Lightening Cable Keychain, $9 | Color Block Blanket Scarf, $55 (similar) | Packing Cube Set, $48 | Marble & Copper Monogram Board, $39.95 | T3 Curling Wand Trio, $289 | Mermaid Tail Throw Blanket | Vintage Luggage, $114.99 | Wireless Speaker, $249
Tacos & Booze Doormat, $44.99 | Silk Eye Mask, $45 | Silk Pillowcase, $79 | Rebecca Minkoff Mini MAC, $195 | Champagne Vibes T-Shirt, $19 | Marble Headphones, $30 | Hunter High Gloss Rainboots, $150 | What Would Beyonce Do Desk Plate, $30 | Fleece Pullover, $78 | But First, Coffee Travel Mug, $22 | Selfie GloLens, $22 | I Did My Best Gym Bag, $35 | This Is Probably Wine Travel Mug, $22 | Vintage Style Pajamas, $95 | Blush Circle Cardigan, $75 | Holiday Candle, $26 | Universal Charging Station, $18 | Smartphone Light-Up Makeup Mirror, $20 | Hustle Canvas Tote, $44 | Tech Knit Gloves, $9.99
Jewelry & Cosmetic Organizer, $17 | Tassel Drop Earrings, $55 (similar) | Rose Gold Pendant Necklace, $75 | You Do You Sweatshirt, $79 (similar) | Curling Iron, $185 | Leather Tech Envelope, $129 | Traveler's Cocktail Kit, $17 | Hourglass Palette, $80 | Rose Gold Train Case, $45 | Rose Gold Nike Sneakers, $115 | Shoulder Bag, $85 | Adidas Hoodie, $75 | Wireless Headphones, $100 | Vanity Travel Case, $219 | Gucci Butterfly Card Case, $420 | Stone Stacking Ring, $115 | Leather Tote & Wristlet, $48

Marble Makeup Bag | Gucci Bloom Perfume, $72 | Laura Mercier Glam & Glow Set, $58 (similar) | Open Front Cardigan, $69 (similar) | Nike Sneakers, $90 | Amazon Echo Dot, $24.99 | Lace Trim Tank, $19.50 | Leather Pouch, $68 | Cosmetic Pouch, $20 | Buffalo Plaid PJS, $38 | Pom Pom Slippers| White Pajama Set, $57 | Faux Fur Beanie, $39.50 | MAC Eyeshadow Palette, $32 | Letter Board, $32.95 | Packing Cube Set, $48 | LED Vanity Mirror, $45
Last Updated: Nov 7, 2022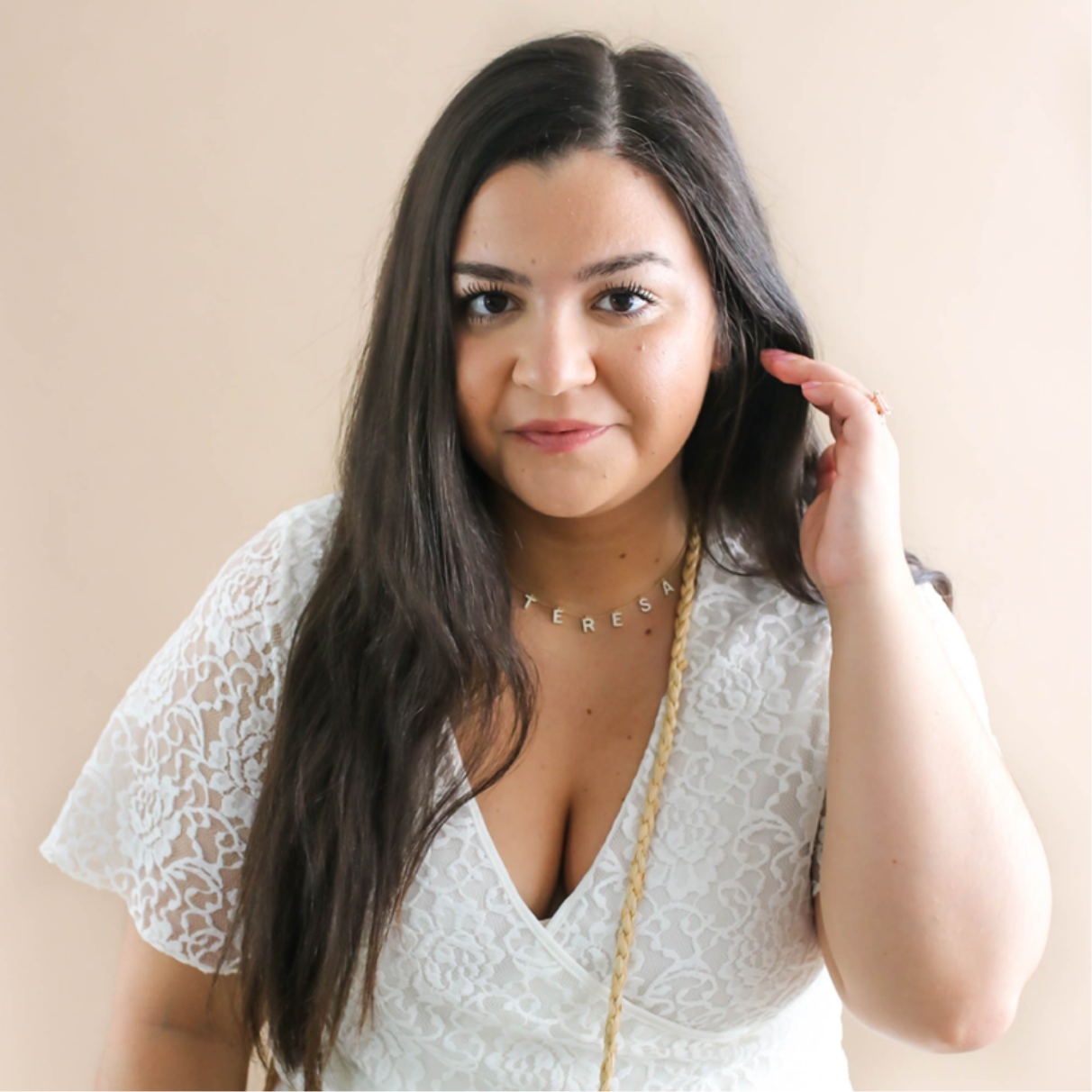 You might also like