24 Items From Anthropologie That You Need Right Now
Please note that some of the links below are affiliate links and I will earn a commission if you purchase through those links. 
Anthropologie has been one of my favorite retailers for years. I'm always so impressed by the pieces they design, from clothing to home decor. I thought it would be fun to start rounding up my favorite new arrivals from retailers we all love. Chances are if you're reading my blog, you love to shop, but sometimes the pages of our favorite online retailers can get overwhelming. Consider me your new shopping bestie who searches the internet for all the best new pieces that you need for your wardrobe, make-up collection, or home. Today I've rounded up 24 items from Anthropologie you definitely need in your life right now. Or at least I do.1. Rose All Day Dishtowel, $16 | An adorable printed towel for all of the get-togethers you plan on hosting this summer.
2. Gemstone Flower Slide Sandals, $228 | The prettiest sandals I ever did see.
3. Rosé All Day, $25 | This book is loaded with everything you need to know about my favorite summer beverage, Rosé.
4. Striped Tie-Front Mini Skirt, $88 | The perfect, lightweight mini skirt for those warm summer nights.
5. Ruffled Cami, $58 | A darling rose-colored cami for effortless looks.
6. Flamingo String Lights, $48 | Because drinks outside wouldn't be complete without flamingo string lights.
7. Embellished Ankle Jeans, $158 | Shouldn't all jeans be embellished?
8. Bloom Wall Art, $378 | Because Japanese Cherry Blossom season is way too short.
9. Satin Blush Sneakers, $158 | I don't believe sneakers should come in any other color besides blush.
10. Pineapple Plant Stand, $38 | Two things I will never be sick of; pineapples and greenery.
11. Monogram Pendant Necklace, $38 | Whether it's for you, or a gift, this monogram necklace is always a classic.
12. Gingham Ribbon-Sleeve Sweater, $98 | Gingham is IN this summer, and the ribbon detailing is just darling.
13. Brass Turtle Trinket Dish, $14 | The perfect addition to your desk.
14. Tie-Front Tank, $58 | A dainty top for a warm summer day.
15. Velvet Slide Sandals, $138 | Because who says you can only wear velvet in the winter?
16. Monogram Mug, $10 | No one likes drinking coffee or tea out of a plain old mug.
17. Marble Cheeseboard, $68 | A great entertainment piece for parties or gatherings.
18. Splattered Notebook, $18 | For all of your brilliant ideas.
19. Farren Glassware, $12 | Because everyone needs pink glassware in their life.
20. Ruffled Swing Top, $58 | The prettiest shade of mint.
21. Slip Silk Sleep Mask, $45 | Every gal needs her beauty rest.
22. Floral Slide Sandals, $248 | Embellished flowers. Need I say more?
23. Pas De Trois Wallpaper, $228 | A great way to spruce up your space.
24. Babo Botanicals Lip Tint Conditioner, $10 | Keep your lips tinted and protected!


Anthropologie
is so good right now I probably could have rounded up over 100 items. Stay tuned for more shopping guides in the future from other retailers you love!
Last Updated: Sep 8, 2019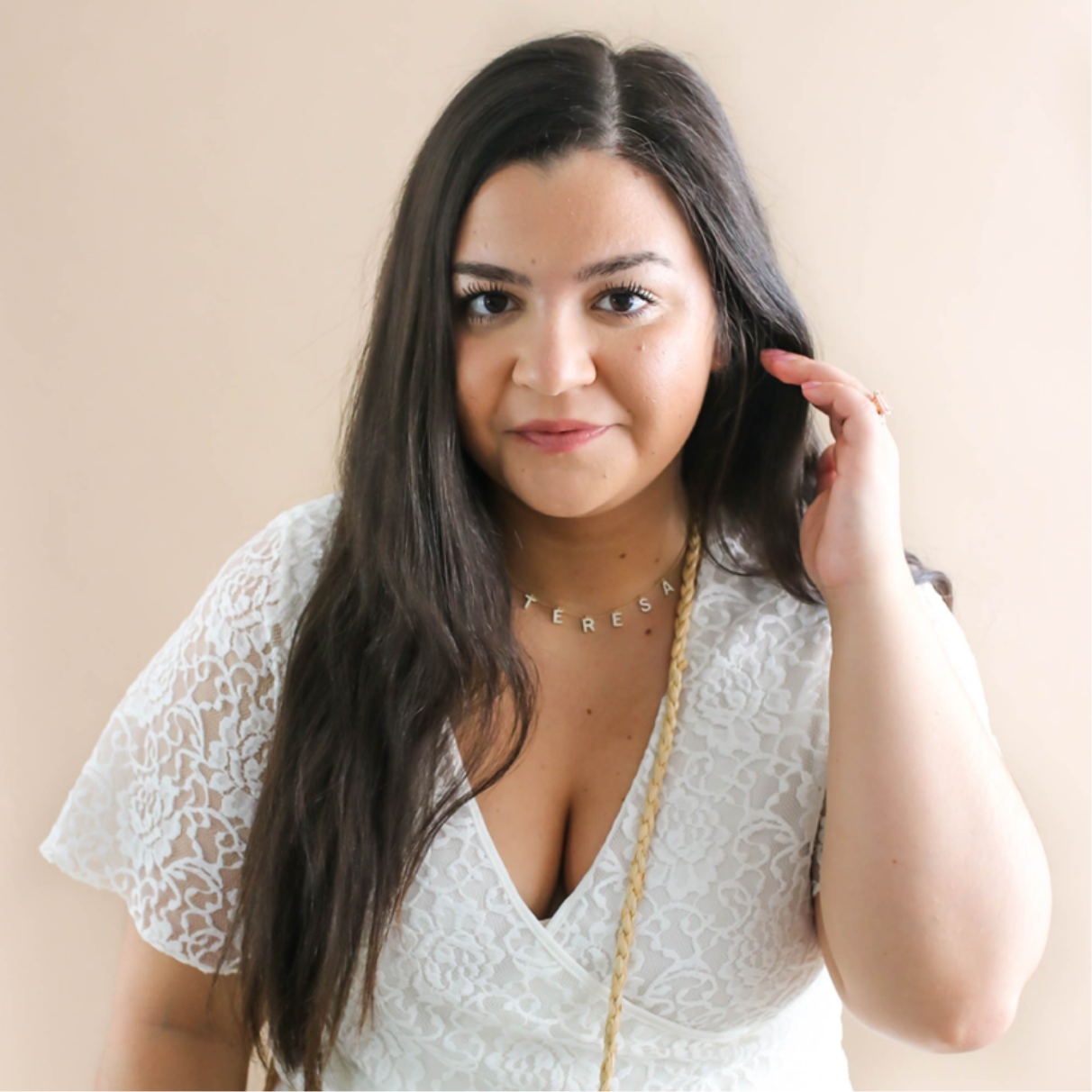 You might also like