White and Gold Desk: Ikea Hack
Please note that some of the links below are affiliate links and I will earn a commission if you purchase through those links. 
I knew when I was planning my office space that I definitely wanted a white and gold desk. The problem was that most of the desks that fit the description were extremely expensive. Since I live in a rental, that is most definitely not my forever home, I couldn't justify spending $500-2,000 on a desk. I don't mind investing in a desk once I'm settled, but for now, I wanted to find a more affordable option. I have always turned to Ikea when it comes to furniture shopping. Their pieces are affordable, efficient, and simple. For more decorative pieces, I usually turn to other furniture retailers like Raymour & Flanigan, Pottery Barn, and Pier 1 Imports, but for simple pieces, Ikea is always my go-to. Today I'm going to be sharing how I transformed the Ikea Alex Desk into the white and gold desk of my dreams on a budget.When I shared my office tour on the blog last week, a lot of you sent in e-mails asking about my desk. Inspired by a $1,750 white and gold desk I found online, I created the desk of my dreams for a fraction of the cost. All you need to create this white and gold desk is the Ikea Alex Desk, which can also be purchased on Amazon (the Amazon price includes shipping), two cans of spray paint, and a friend (or a super awesome boyfriend like Matt). Follow these five easy steps below to create my white and gold desk:
1. Open the box of the Ikea Alex Desk and separate the metal legs from the rest of the parts. You can either start by building the top of the desk, or go straight to spray-painting. We opted to spray-paint first so that the legs could dry while we built the desktop and drawers.
2. Using the cardboard box that the desk came in, lay the cardboard pieces flat outside away from anything you don't want to accidentally damage. Next, lay the metal legs and frame on the cardboard. Begin spray-painting! Since you obviously need to spray-paint both sides, we did one coat and then went back inside to build the other part of the desk. For spray paint, we opted for the Krylon Metallic Gold Spray Paint. I have used this spray paint a million times for other projects and it never disappoints.
3. Build the top of the desk using the instructions found in the box.
4. Go back outside. Flip the legs and frame on the cardboard, and spray-paint the other side. Let everything dry, and then go back to touch up any areas you may have missed.
5. Once the legs and frame are completely dry, attach them to the desk as instructed, and viola! The great part about this desk, and why it is the perfect white and gold desk, is that the back of the desk is finished, meaning you can place it anywhere. I do have it up against a wall since our space is on the smaller side, but if you have the room you can definitely display it anyway you want!
It's really the simplest Ikea Hack ever, and I am so happy that I was able to save so much money, yet still achieve the look I had envisioned. To see my complete office tour, click here.
I hope you enjoyed this DIY. Stay tuned for more home decor projects coming soon!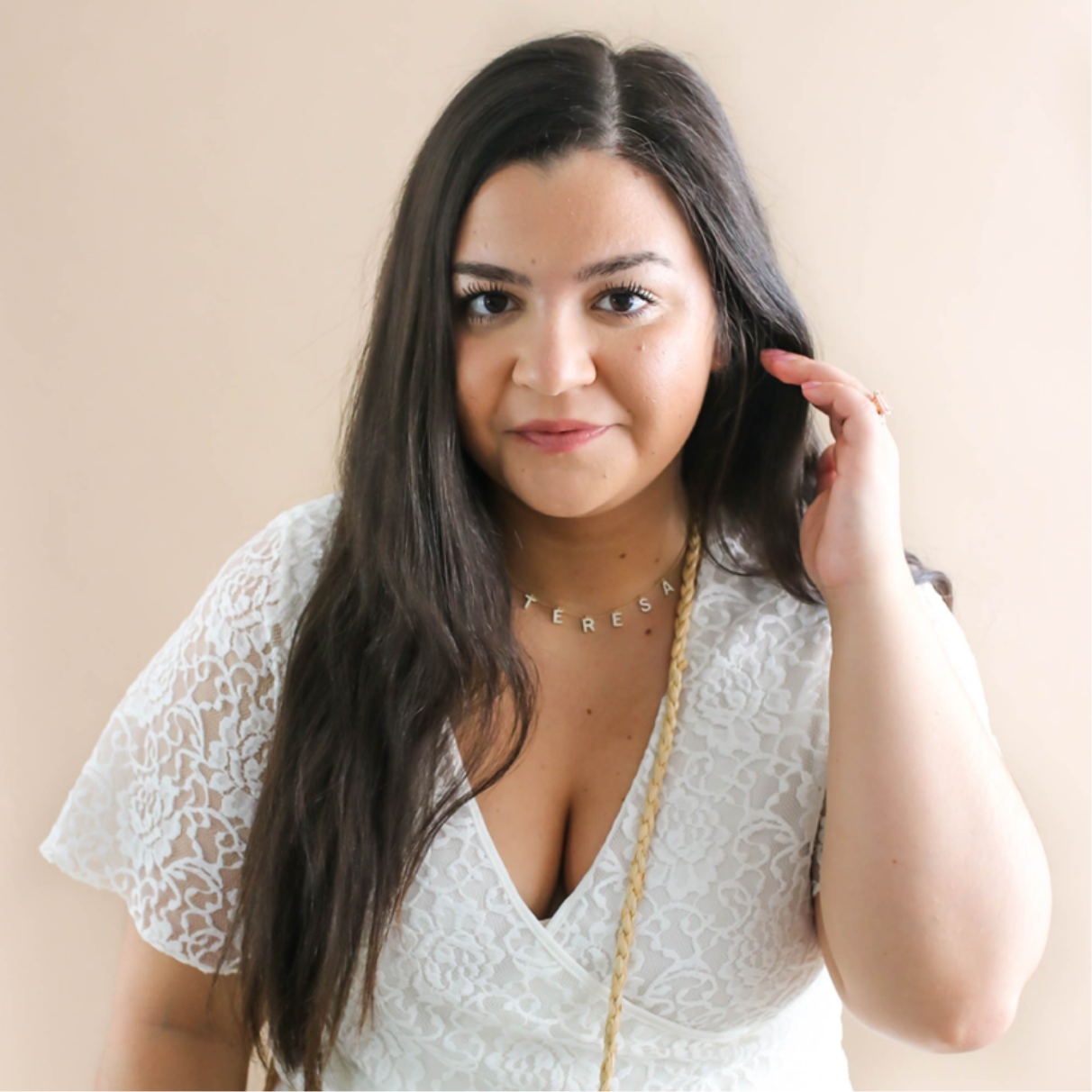 You might also like