At-Home with Raymour & Flanigan
I have partnered with Raymour & Flanigan and received product in exchange for this post. All expressed opinions are 100% my own.

I am so excited to finally be sharing this project with you! As many of you know, over the past couple of months I have been working on redecorating my apartment. I was lucky enough to partner with Raymour & Flanigan, and today I'm going to share all of their beautiful pieces I have in my home.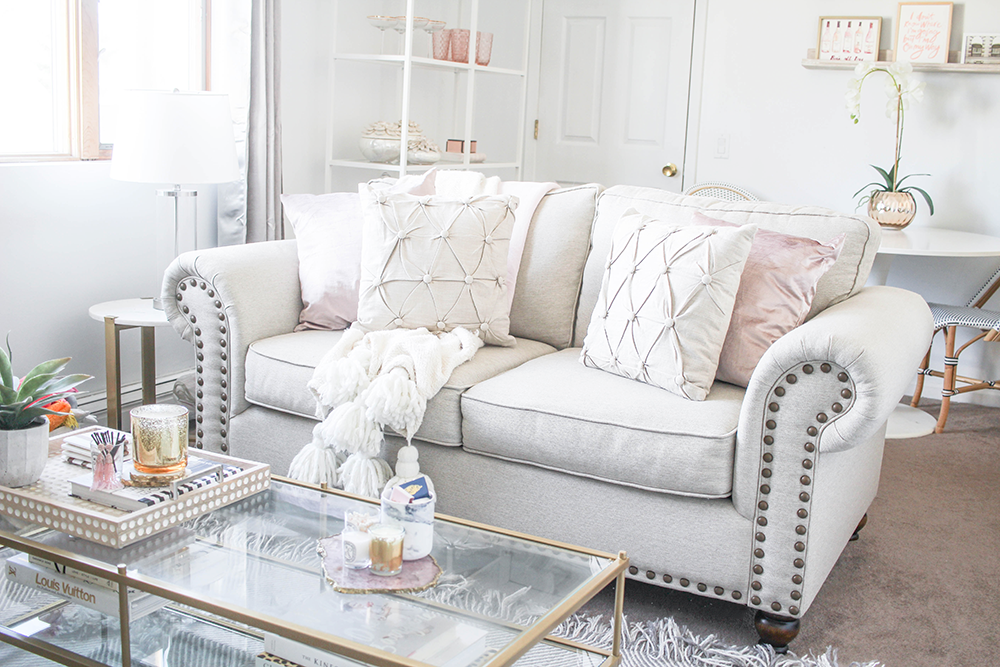 I am literally in love with all of the pieces, but I especially love the sofa. When we first moved into the apartment, my parents ended up giving us an old sofa they weren't using anymore. We swore we were going to replace it within a few months, and two years later we found ourselves still sitting on that same old college-style sofa. Fast forward to today, we now have a modern, more "adult-like" sofa from Raymour & Flanigan. We opted for a loveseat because we felt it would fit our space better. I know people tend to automatically think loveseats are small, but the Corliss Loveseat is beyond spacious, and perfect for us. The sofa was a really important element in our redesign because we decided to use it to divide our living area into two spaces. When you live in a New York City apartment you have to get a bit creative, and I'm so glad we now have a designated living and eating area.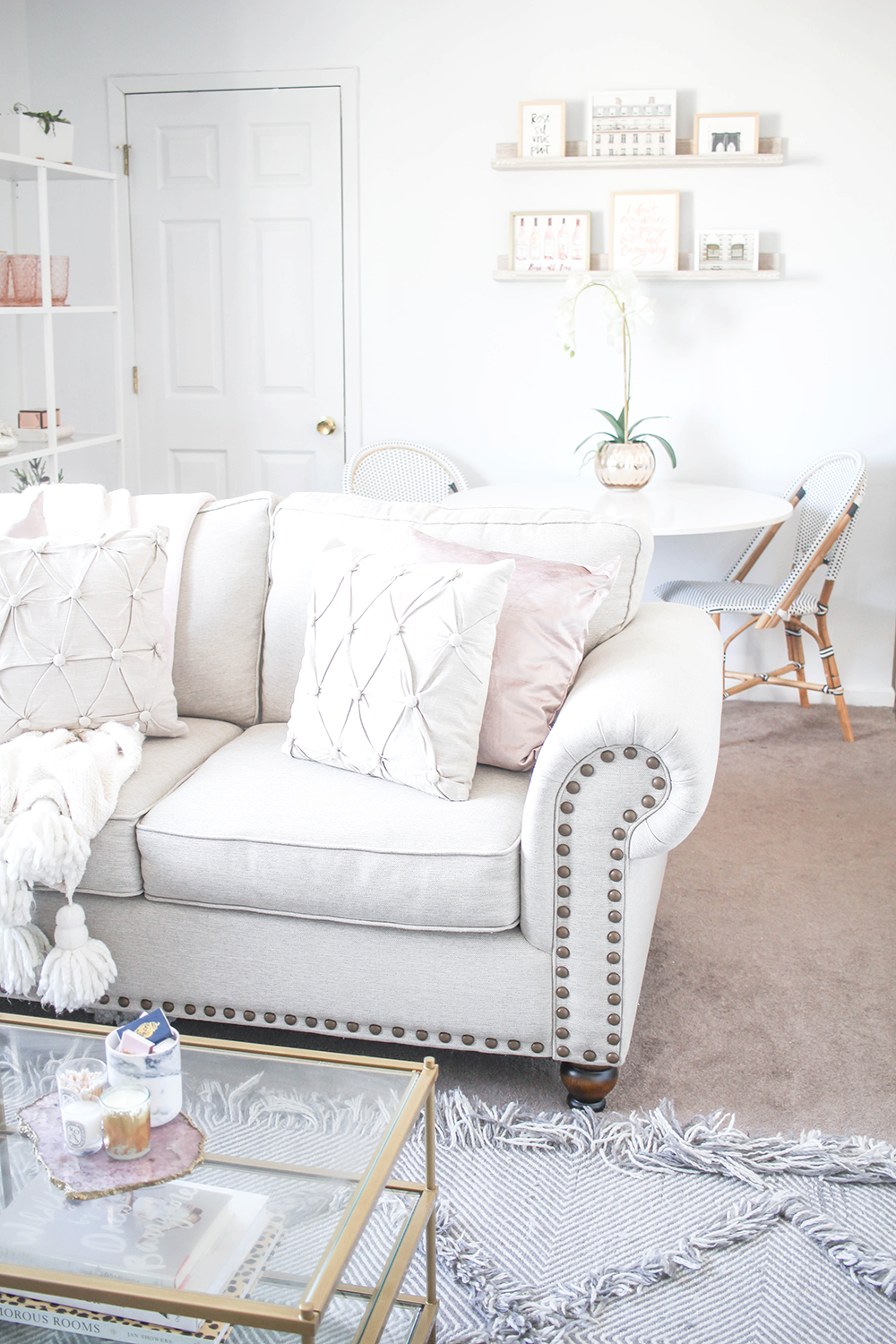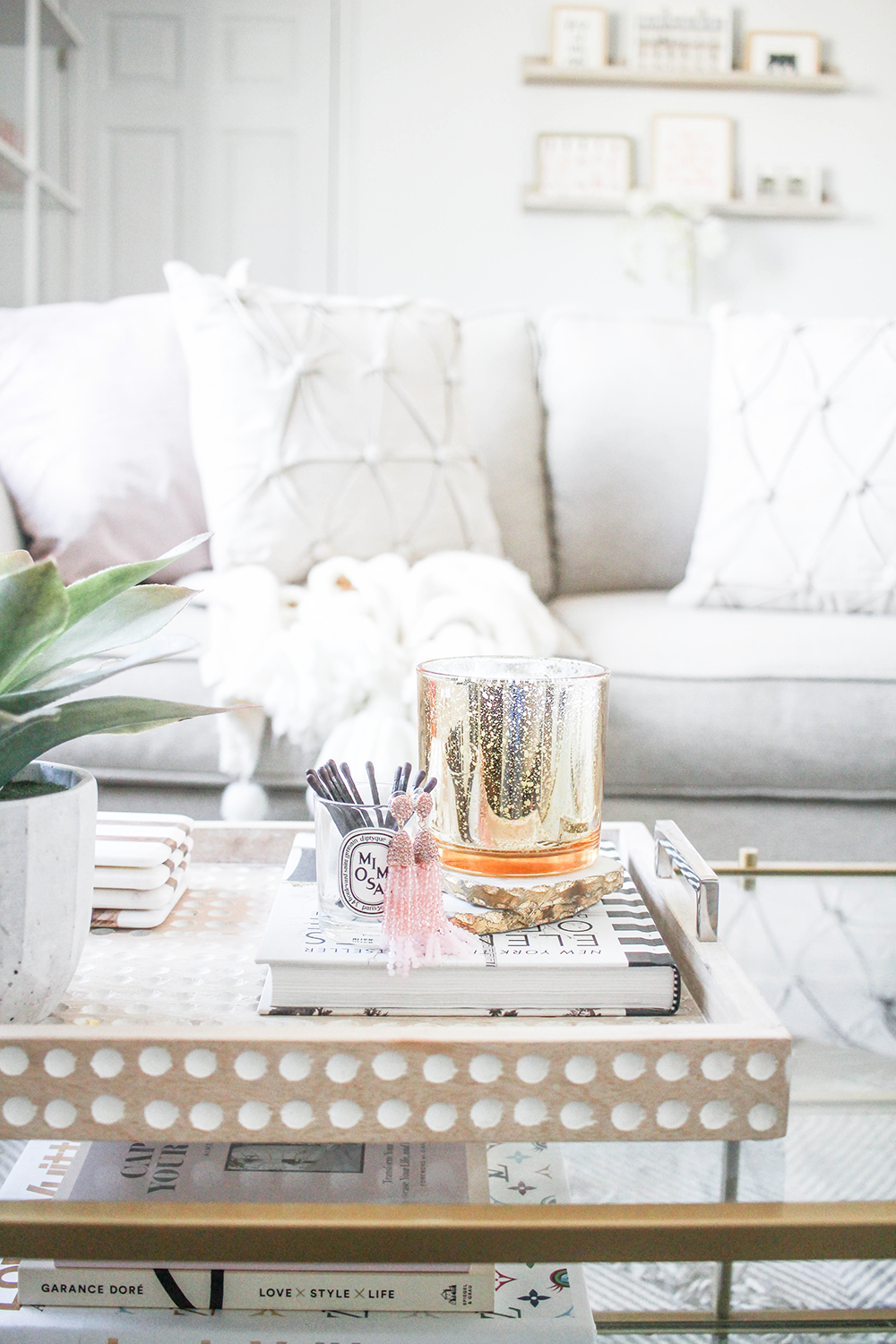 The sofa came with four beautiful pillows, but I decided to mix things up and add in the Button Throw Pillows because I thought they were just too cute to resist.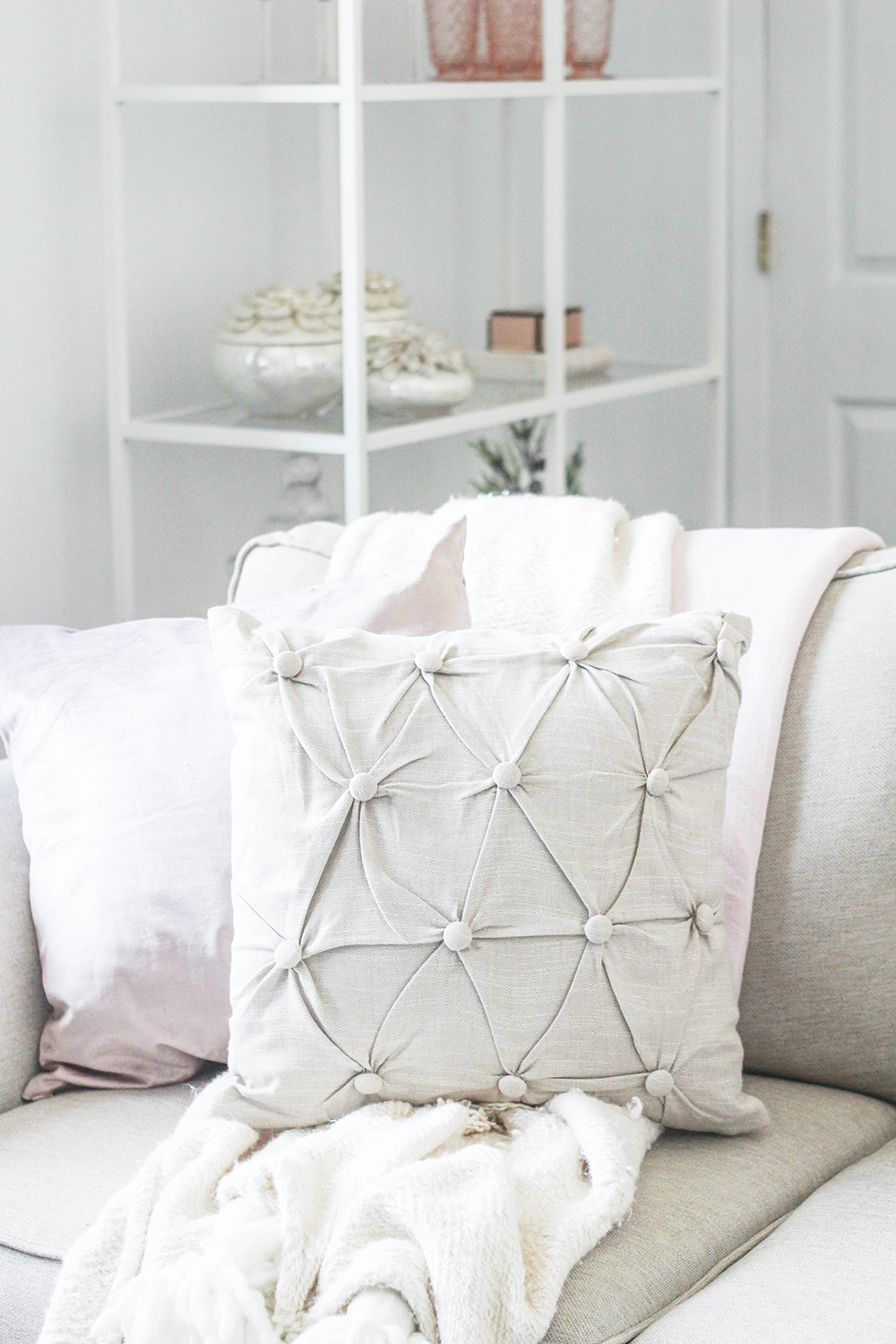 One of my favorite parts about decorating is finding unique pieces that add personality to the space. Raymour & Flanigan has such an incredible selection of decor items. You may or may not know this about me, but I am really bad at keeping flowers and plants alive. I love having them in and outside my home, but they literally last about a week under my watch. I was so happy when I spotted this White Orchid at the Raymour & Flanigan showroom. I knew the rose gold vase would work perfectly with our decor, and I loved the idea of having a flower that I didn't have to take care of. It looks unbelievably realistic and I think it adds such a pretty touch to the space. The Floral Boxes I also spotted at the showroom are another major favorite. Each one is hand-sculpted and I think they look great displayed on our bookcase. I also like that they're functional so I can store little odds and ends inside.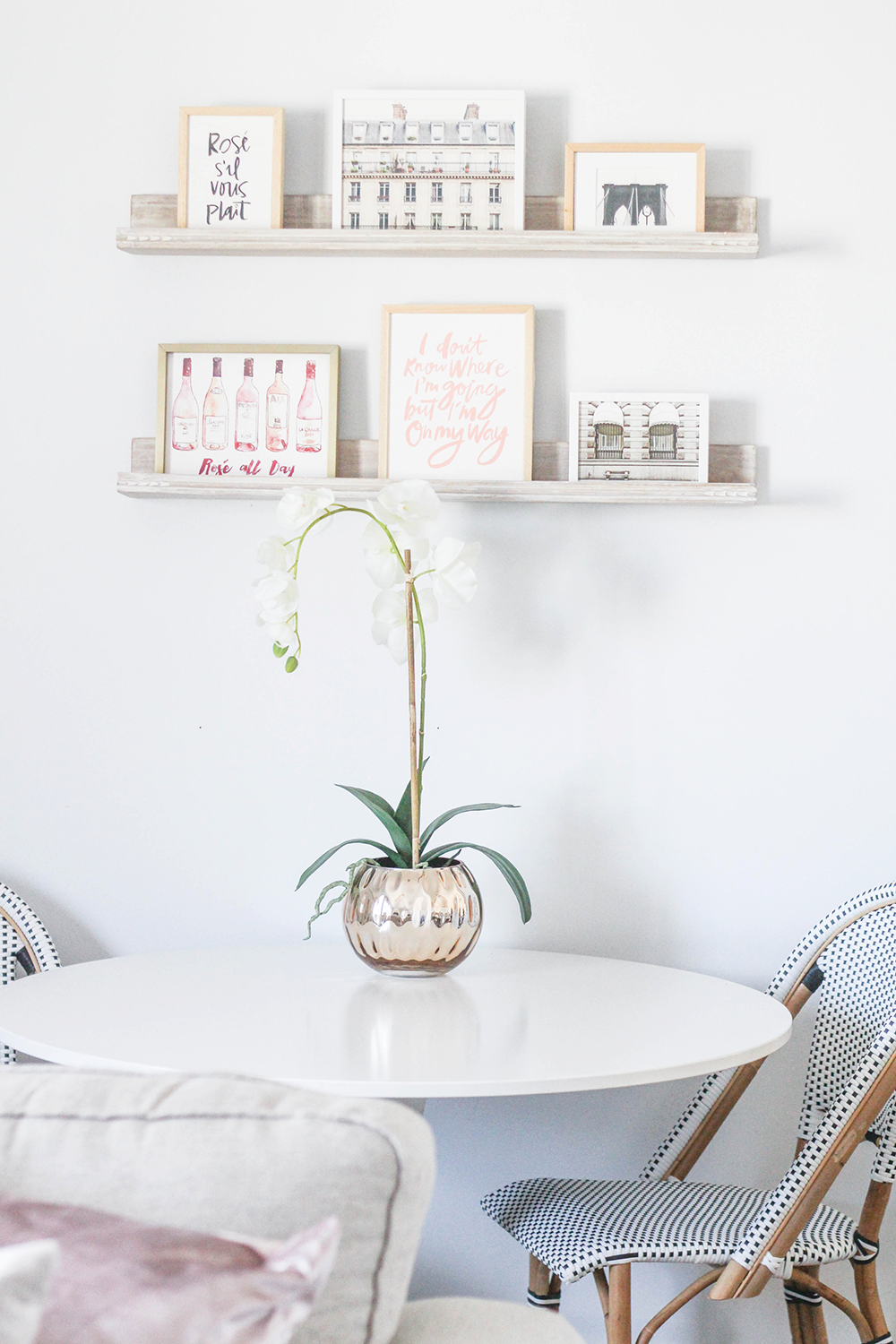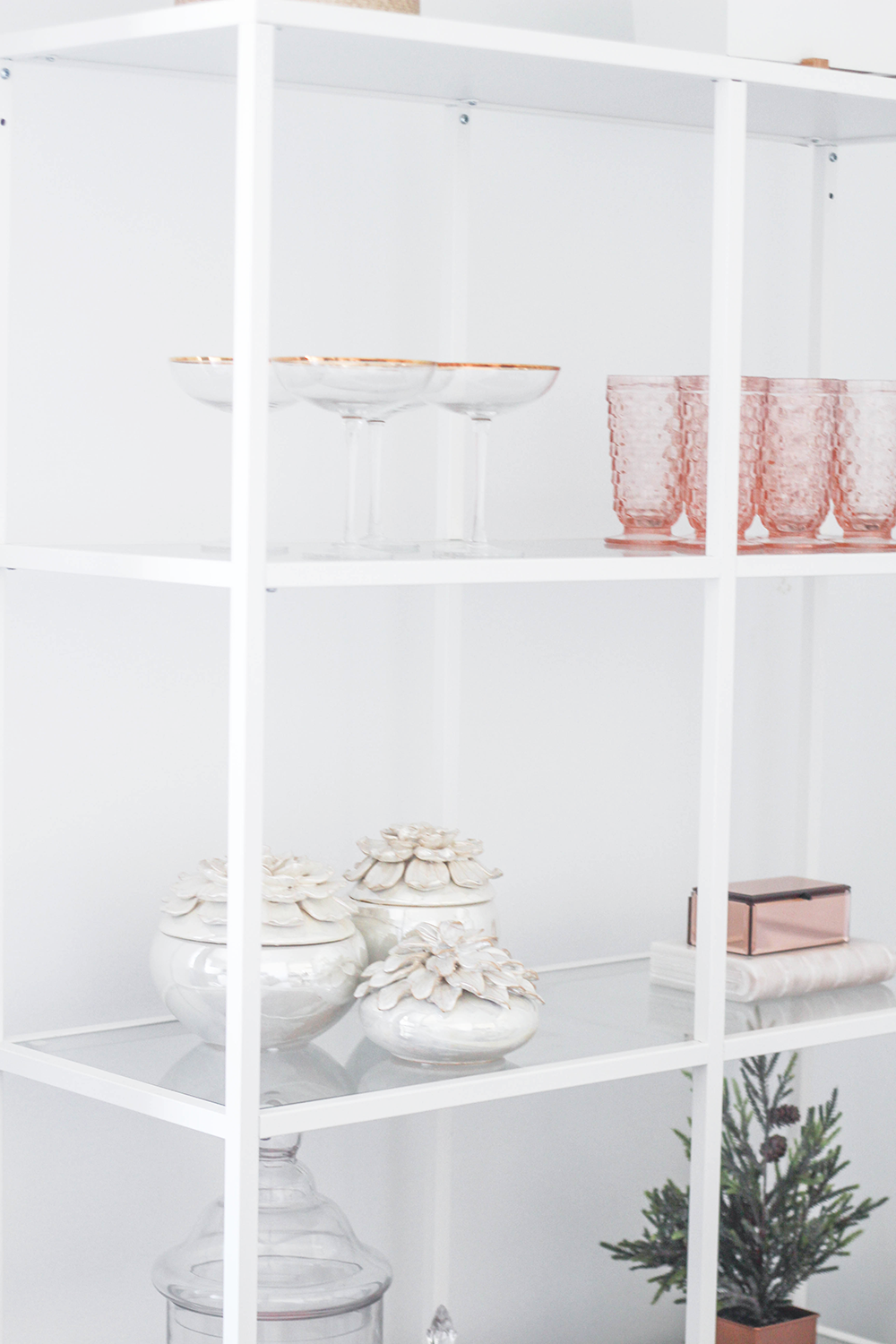 Another major Raymour & Flanigan piece in our home is the Blanchard Bed in our bedroom. As soon as I found the Blanchard Bed online I knew it was exactly what I wanted. I have wanted a velvet headboard for the longest time, and this particular bed came in the exact shade of light gray I had been envisioning. Similarly to our old sofa situation, our previous bed was a bit old-fashioned and college-like. This bed couldn't be more modern, and I just love going to sleep in it every night.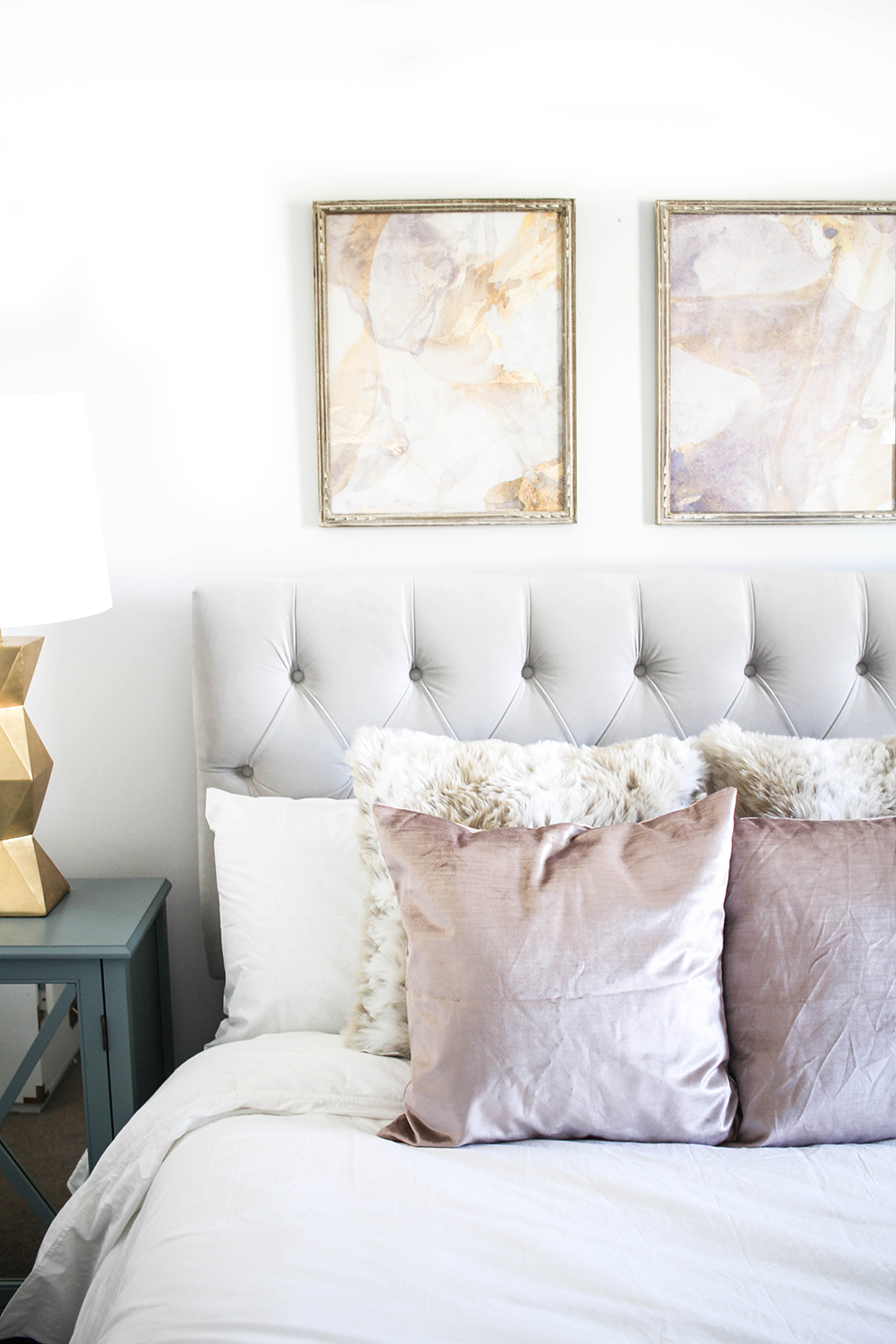 Alongside our bed, we opted for two dramatic lamps. I knew the Ripley Table Lamps were perfect for the space because they brought out the gold accent color I wanted to bring to the room.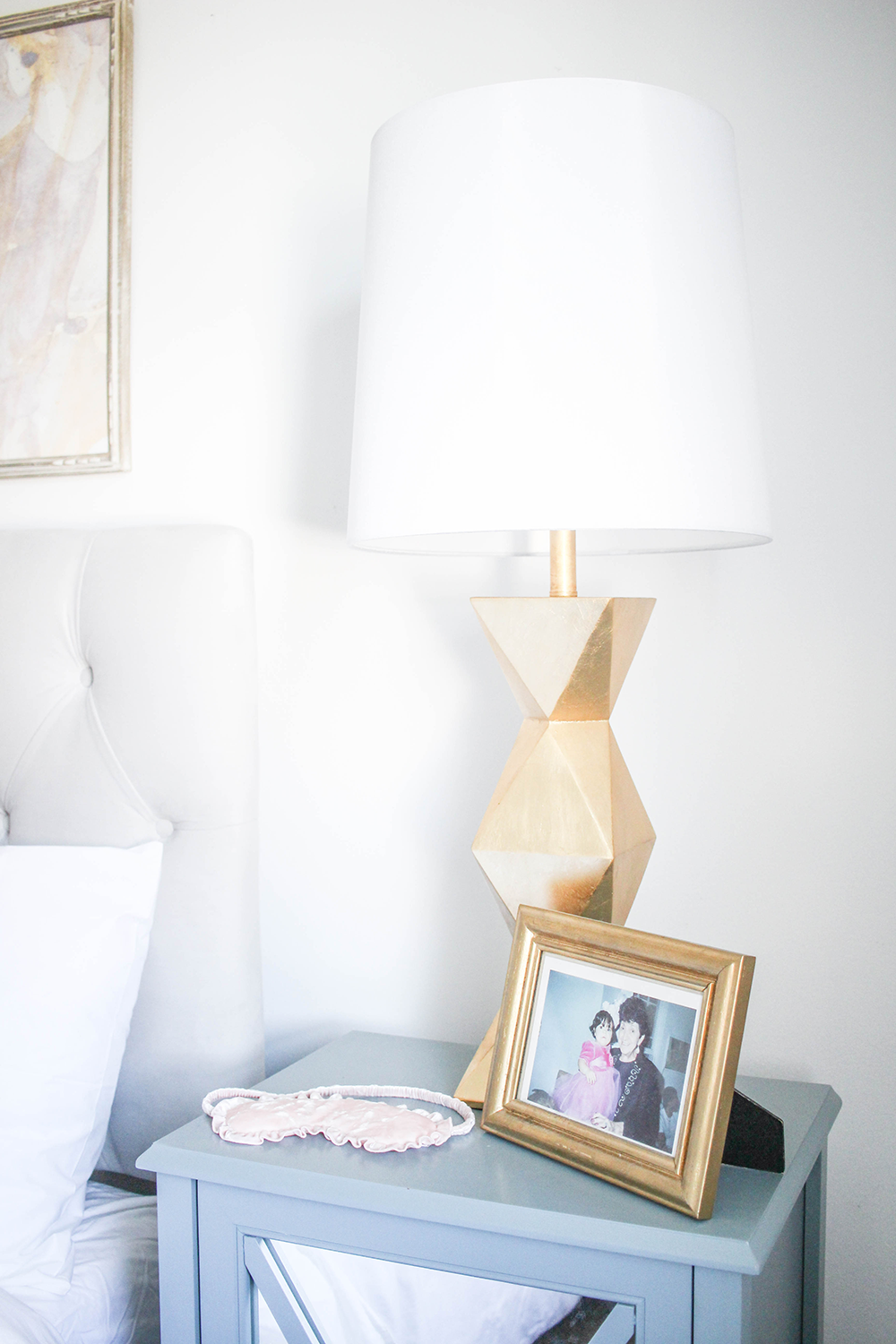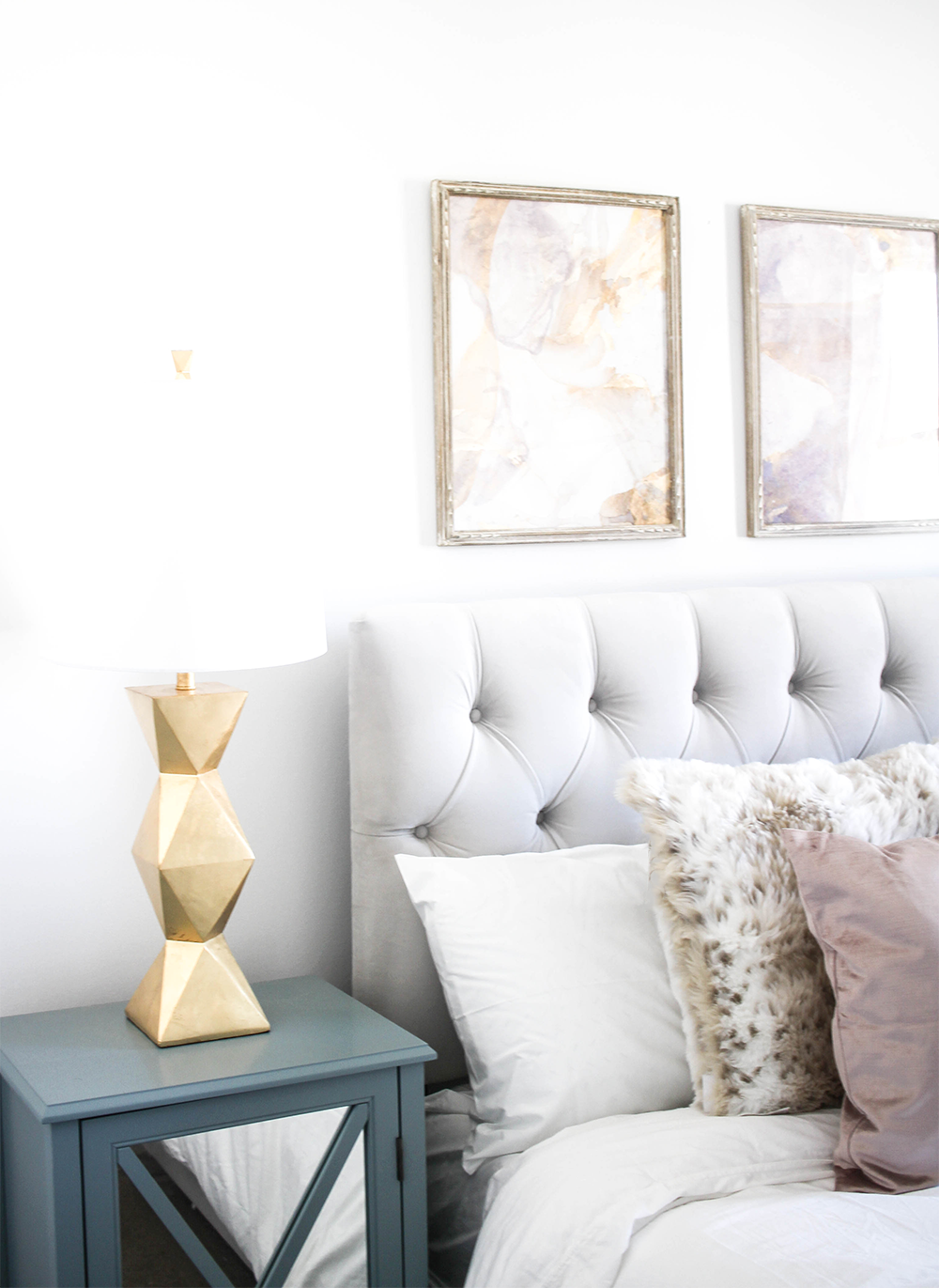 Thanks to Raymour & Flanigan I was able to find so many beautiful pieces that have helped make our house a home. My family has actually been shopping at Raymour & Flanigan for years, and I was excited to see so many new, modern pieces in their showroom. I also have to mention how awesome it was shopping in an actual showroom. You know I am all about online shopping, but working with someone in the showroom, and being able to see all the pieces in one place, made shopping easier, and even more fun.
I hope you enjoyed this tour! Stay tuned for even more decor content coming soon.
Follow this blog: Bloglovin | Facebook | Instagram | Pinterest | Twitter
Last Updated: Sep 8, 2019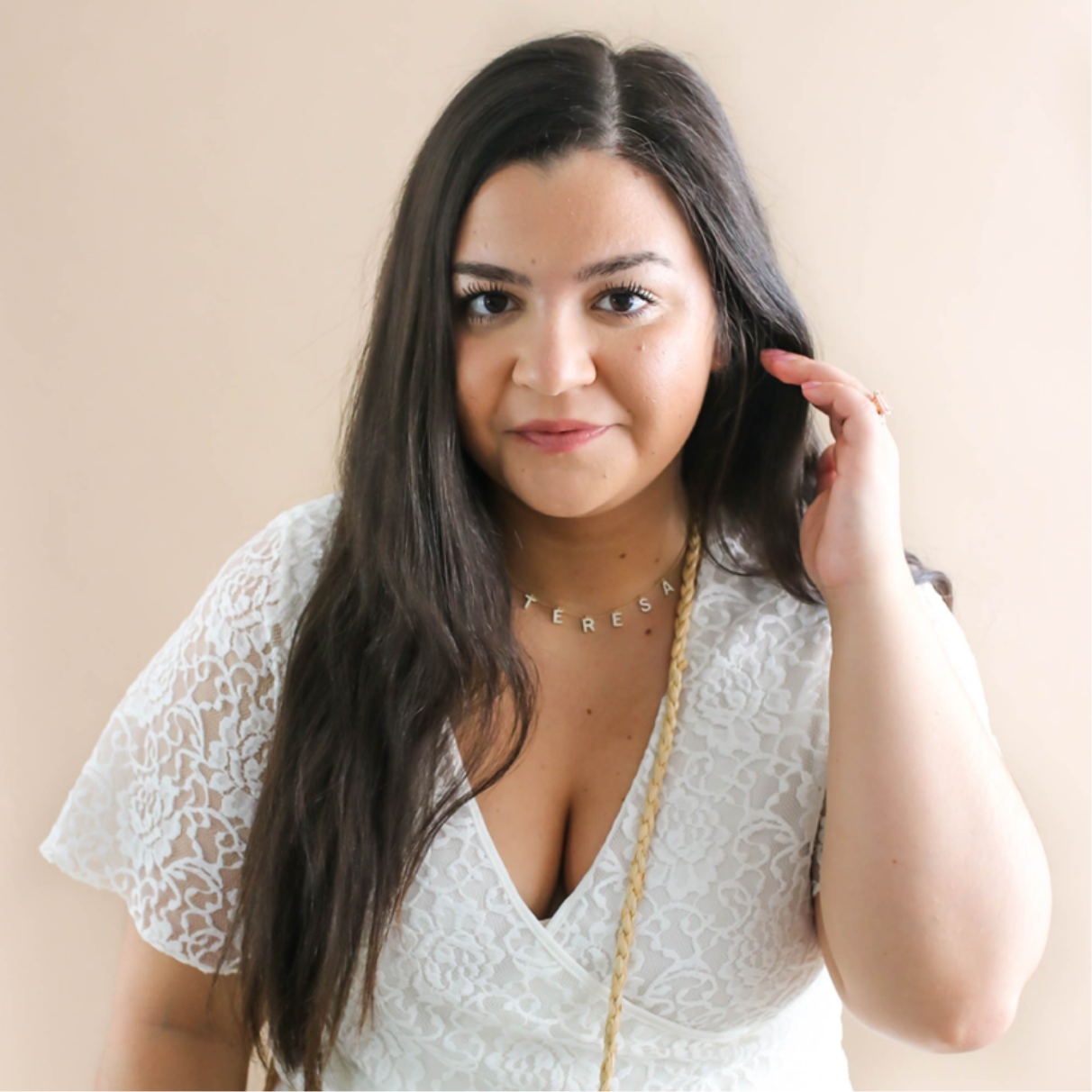 You might also like